Private boat sales are more cost-effective than going through a dealer, but do you know how to buy a used boat from a private seller? You can save money by doing everything yourself, but it could also backfire.
You can make a wise purchase and avoid the many loopholes of buying pre-owned boats. We will help you navigate the intricacies of private boat sales and prove it can still be the best way to buy a used boat.
8 Steps to Buy a Used Boat From a Private Seller
Step 1. Create a checklist.
Some folks might not think creating a used boat checklist is necessary, but it is.
Try to create a list of things to check.
You can include the boat's registration number, title, models, and other paperwork. That way, you will not forget to ask for and evaluate these documents before handing out the cash and signing the purchase agreement.
Your checklist should also include going for a sea trial and having a marine surveyor conduct a thorough used boat inspection.
Step 2. Plan your budget.
Here is one of the most significant used boat buying secrets you can observe. Determine how much money you are willing to shell out for a pre-owned watercraft.
It helps you narrow your boat choices to what you can reasonably afford. For instance, a pre-owned aluminum fishing boat can cost $3,000 to $150,000, while a used sailboat can range from $10,000 to $300,000.
So, you can add a $50,000 budget to your used sailboat buying checklist if you are a fan of the sail.
Step 3. Inspect the boat in person.
Some buyers neglect this step, putting their trust in the seller. However, a seller who disallows an in-person boat inspection is a red flag. Here is how you inspect a pre-owned watercraft.
1. Inspect the boat from bow to stern, looking for signs of damage or deterioration.
2. Check the hull for holes, defects, gouges, dents, and anything unusual. For example, see if there are any visible fiberglass repairs – slightly mismatched colors are usually the telltale sign. Does the motor produce excessive movement when you lift or move it forward?
3. Assess the deck for rot, soft spots, cracks, dents, holes, and other abnormalities. Are the seats worn out or covered in mildew and mold?
4. Ask the seller to crank the engine if the boat comes with outboard motor or an onboard version. Back out if the engine runs rough, is noisy, appears loose, or emits smoke.
5. Check the starter motor for a loud whizzing, grinding, or clanging sound.
6. Assess the electronics, including radios, navigation lights, pilot controls, GPS, and radar.
7. Evaluate the battery for leaks, terminal corrosion, and cracks.
8. Check the boat's hardware, cables, and bellows for signs of deterioration or damage.
Note the boat's primary issues and determine whether they are worth the price.
Step 4. Go for a sea trial.
A comprehensive boat inspection is worthless if you do not take the watercraft for a spin in the water. Most sellers will be glad for you to take the boat on a sea trial. If they do not, walk away from the deal now.
Meet the seller at the marina's boat ramp, so you can also inspect the trailer. This step is unnecessary if the boat is already at the dock.
Ask the seller to show you the boat's features and how it handles in the water.
Ask as many questions as you can. (We have a list of questions in our FAQs.)
Activate all switches, including lights, instruments, and electronics.
Inspect the boat's bilges.
Listen to the boat engine and note any unusual sounds.
Step 5. Hire a marine surveyor and technician.
Just because you took the boat on a sea trial and it passed your expectations does not automatically mean you can start finalizing the paper to finance a boat from a private seller.
A crucial step is to hire a licensed marine surveyor to validate your assessments and determine other issues your "untrained" eye may miss. The marine surveyor will tick off the watercraft's structural integrity and seaworthiness.
Unfortunately, a marine surveyor cannot tell you about the engine. A technician can help you assess the engine and determine if it is worth buying.
Here is a tip. Respectfully decline any offer by the seller to hire the marine surveyor for you. Although it is an admirable gesture, you will be more confident with an impartial third party performing the survey.
You might also want to schedule the marine survey with the sea trial to allow the professional to spot issues evident only in the water.
Step 6. Evaluate the paperwork.
Reading and assessing various selling a boat paperwork is time-consuming and laborious. However, it is a necessary step towards your dream pre-owned boat.
Assess the title and registration, ensuring they are valid and all information matches.
Check the title for any liens.
Compare the boat's Hull Identification Number (similar to a car's VIN) to the figure on the title. (You can get the HIN on the boat's upper left transom.
Politely ask for a bill of sale if the seller tells you the boat does not require a title. This action should prove the watercraft's current ownership.
Step 7. Negotiate the price.
Use essential information you obtained in the boat inspection, sea trial, marine survey, and engine evaluation to negotiate the boat's price.
Most boat sellers are willing to reduce their asking price if you point out significant issues to them.
Here is another tip.
During the marine survey, you might want to ask the surveyor for advice on where to buy used boat units. There is a good chance they know one or two boat owners willing to part with their vessels at your budget.
This trick will help you bring home a dream boat when the current negotiations fail. Call it Plan B.
Step 8. Finalize the purchase agreement.
Look for a "bill of sale" template online or use the purchase agreement forms on a state government website, the US Coast Guard, or BoatUS. Fill up the form and include everything you agreed with the seller.
Accessories, gadgets, electronics, and other items included in the sale
Serial numbers, makes, and models of such items
Spare items, including dock lines, coolers, and propellers
An excellent section to include is a disclosure statement certifying the seller's awareness of the boat's involvement in accidents or the presence of serious defects.
Go over the draft and finalize the agreement by affixing your respective signatures. Turn over the money and bring home the boat.
After the transaction is done, be sure to keep the bill in case something crops up.
Helpful Tips
What causes of buying a used boat from a private seller?
Price is the most significant factor influencing some folks to buy a used boat from a private seller instead of getting one from a dealer. The boat's purchase price is lower, and the buyer never worries about fees and commissions.
Hence, purchasing a used boat directly from owners makes perfect sense for folks who do not mind placing the responsibility of ensuring a good-quality boat squarely on their shoulders.
How do I protect myself when buying a boat?
Buying a used yacht, sailboat, or any watercraft should be similar to buying a new one. You must protect yourself against any potential issue after the purchase. Here are some tips.
Always inspect the boat in person, and do it thoroughly. If this is not feasible or you do not know what to look for, get someone to do the actual bow-to-stern inspection.
Secure a valid and binding contract with complete information about the seller and the purchase.
Check for legal issues or open recalls.
Ensure the boat's HIN matches the information on the title and registration.
What do I need to know before buying a used boat?
Buying a used sailboat, yacht, or other watercraft requires several considerations.
You might want to know local tax regulations when buying a boat out of state. Although private sales are non-taxable, your state might have a different tax code that dictates otherwise.
For example, buying a used boat in California subjects you to a 7.25% "use tax." As for transactions taking place in Texas, the use tax is 6.25%. In Florida, though, the tax is only 6%. Some jurisdictions might impose additional district taxes.
Potential buyers might also want to learn more about boats, boating, and their associated maintenance activities, especially if they buy without a surveyor or broker.
What are the best questions to ask when buying a used boat?
Here are some questions you can ask when engaging in private boat sales.
For what reason are you selling your boat?
Do you offer a warranty, and what does it cover?
Is the boat still under warranty? If it's the case, is it transferable?
How many engine hours does the boat have?
May I please see the boat's service or maintenance logs?
How did you store or keep the watercraft when not in the water?
Is the boat ready for the water, and can I get a sea trial?
Where is the boat's location?
Conclusion
How to buy a used boat from a private seller is not as complicated and challenging as some people want you to believe. Although it requires diligence, careful planning, and commitment, buying a preowned boat without a broker or dealer is doable.
Our eight-step process might seem daunting, but we encourage you to take one baby step at a time. You will find the journey highly rewarding when you are already piloting your boat.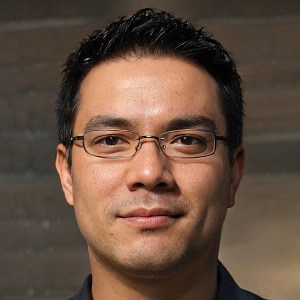 Ten years of enjoying countless trips on boats never made me love them any less! So I am here to put all those experiences into good use for other boaters who want to have a safe and fun trip with their friends and families.