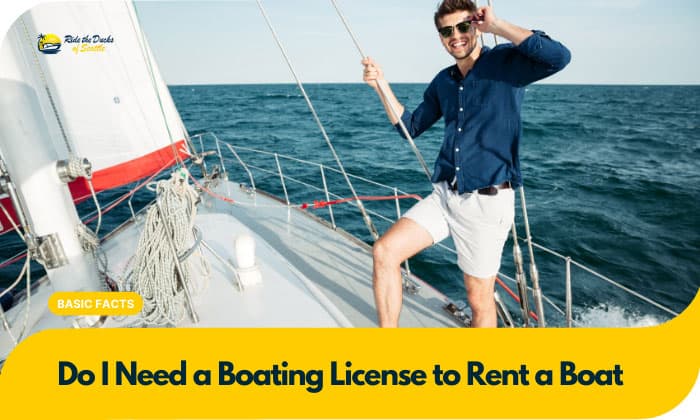 Folks new to boating often ask, "Do I need a boating license to rent a boat?" We recognize the issue. Sadly, a clear-cut answer is non-existent.
To be clear, forty-eight US states DO NOT require a boaters license to rent a watercraft. However, in Tennessee and Texas, a boating license is a must-have for renting boats.
Although most states allow a boat rental without license, they have other requirements. For example, you will need a boating safety education certificate to rent a watercraft near Charlotte, NC.
Please keep reading to know the different boat rental requirements in your state or your next boating adventure's location.
Boat Rentals Requirements
Can anyone rent a boat? As renting a watercraft differs from driving it, almost anyone can rent it in 48 US states. However, it'll be an entirely different story when it comes to being legally allowed to drive a vessel.
When someone rents a boat, it'll automatically be assumed that somebody else with a license or boater education card will be at the helm piloting the boat. So if you rent a pontoon or any other vessel, your name on the paper will simply be marked as "renter".
Meanwhile, the skipper must have a safety certification for driving recreational boats. For bigger vessels or commercial boats, the operator may need a Master's or Captain's license.
1. How Boat Rentals Work
Boat rental outfits adhere to existing boating laws in their respective jurisdictions.
For instance, a company in Texas must abide by the state's rules in leasing watercraft to individuals.
Anyone born after August 31st, 1993, must secure a boating license to rent a ship in the Lone Star state. However, this document is unnecessary if you hire a boat with less than 15 horsepower.
On the other hand, you are lucky to rent a boat in Philadelphia, PA, because the state does not require a boating license as long as the renter is over 18 years old.
However, the skipper must be at least 12 years old to operate watercraft with at least 25 horsepower. If born on or after January 1, 1982, they must have a Boating Safety Education Certificate as well.
The same rules also apply to boat renters in Florida.
Renting and using a boat near North Carolina is similar to Pennsylvania, although authorities expect you to present a boating safety education card upon inspection.Here in NC, the minimum age to rent a boat (and operate it) is 14 years. An adult must also be onboard.
Renting a boat in California and in Michigan is also interesting. A boating license is unnecessary for both the renter and the operator. The minimum age for renting is 16 for non-motorized boats and 18 for vessels with engines.
It is worth noting that most states do not require a "boating license" but expect operators to undergo and pass a boating safety education course. Most use these "documents" interchangeably.
The following table lists the states that DO NOT REQUIRE boat renters to have a boating license. However, these states have other requirements renters might want to know.
State
Boating Safety Education Certificate
Minimum Boat Renter's Age (years)
Operator
Supervised
Alabama
Required
12
12-13 (supervised by 21 y.o.)
Alaska
Not required
None
None
Arizona
Not required
12 (>8 HP)
12-13 (supervised by 21 y.o.)
Arkansas
Required
14 (>10 HP)
None
California
Required
16 (>15 HP)
12-15 (supervised by 18 y.o.)
Colorado
Required
14
None
Connecticut
Required
16 (>10 HP)

12 (<10 HP)

None
Delaware
Required
14
None
Florida
Required
14
None
Georgia
Required
12
None
Hawaii
Required
15
None
Idaho
Required only for renters of PWCs
None
None
Illinois
Required
None
None
Indiana
Required
15
None
Iowa
Required
12 (>10 HP)
<12 supervised by adults
Kansas
Required
12
None
Kentucky
Required
12 (>10 HP)
None
Louisiana
Required
16
None
Maine
Required
12
None
Maryland
Required
12
None
Massachusetts
Required
None
None
Michigan
Required
14
None
Minnesota
Required
12
None
Mississippi
Required
12
None
Missouri
Required
14
Supervised by at least 16 y.o.
Montana
Required
None
None
Nebraska
Required
14
None
Nevada
Required
14
None
New Hampshire
Required
16
Accompanied by an adult
New Jersey
Required
12 (>12 feet, >10 HP)
None
New Mexico
Required
13
None
New York
Required
10
None
North Carolina
Required
14
Accompanied by an adult
North Dakota
Required
12 (>10 HP)
None
Ohio
Required
12
None
Oklahoma
Required
12 (>10 HP)
None
Oregon
Required
16
<16 must be accompanied by adults
Pennsylvania
Required
12 (>25 HP)
None
Rhode Island
Required
None
None
South Carolina
Required
None
None
South Dakota
Not required
12 (>6 HP)
None
Utah
Required
16
<16 must be accompanied by at least 18 y.o.
Vermont
Required
12 (>6 HP)
None
Virginia
Required
14
None
Washington
Required
12 (>15 HP)
None
West Virginia
Required
12 (>10 HP)
None
Wisconsin
Required
12
None
Wyoming
Not required
16
Accompanied by an adult
So, what states REQUIRE boat renters to have a boating license? Only two states have such requirements. Please note that these locations also have other expectations.
State
Boating Safety Education Certificate
Minimum Boat Renter's Age (years)
Operator
Supervised
Tennessee
Required
12 (>8.5 HP)
None
Texas
Required
16 (>15 HP)
None
2. Price to Rent a Boat
Boat rentals vary in cost. For example, a pontoon boat can set you back by $500 a day, while powerboats require an average daily rental of $2,000.
Some boat rental companies might charge you hourly. High-end versions can drain the bank at a staggering rate of $1,000 an hour. Budget watercraft can set you back by $90 an hour.
3. What Do You Need to Rent a Boat
As mentioned, states have varying requirements for renting watercraft. However, most rental outfits expect you to bring proof of knowledge or competency related to safe boating. It could be a boating education safety course certificate, a boater's certificate, or a boater's education card.
Can you rent a boat with no experience? Of course, you can always opt for a rental unit with a captain in the package. Or, you can offer proof of someone in your party with the correct skipper's license.
Rental outfits also have varying requirements. For instance, how old to rent a boat is a matter of company policy and the type of rented vessel. Some put the minimum renter's age at 18, while others consider 25 the best.
You must also have a valid government-issued ID (i.e., driver's license or passport) and proof of zero driving infractions, boating insurance claims, and criminal convictions.
Read more: How Big Should My Boat Be Before I Need a Captain's License?
FAQs
Where can I rent a boat?
You can rent a jet ski, pontoon boat, wakeboard boat, or other watercraft from your boat rental facility at the local marina.
Alternatively, you can search online for the best boat rental deals. This method is more convenient and allows you to compare prices and offerings for better decision-making.
You might want to call or contact individual boat rental companies to learn more about their offers or negotiate a discount for your rental unit. They will also be more than willing to accommodate your needs (if you ask them nicely).
What do you wear to a boat rental?
Deciding what to wear to your first boat rental depends on the prevailing weather or climate condition. If it is warm and sunny, you should wear light-colored and loose clothing. Cool environmental conditions demand sweatshirts or jackets.
Footwear with nonslip soles is also necessary. If you must get off the boat to explore an island or frolic at the beach, a pair of water shoes is vital.
Wear polarized sunglasses to protect the eyes and wide-brimmed headwear to shade your face. Sunscreen products can also make your boating adventures more enjoyable. An insect repellent can also be handy.
And no matter what you do, always wear a personal flotation device.
Conclusion
Do I need a boating license to rent a boat? Texas and Tennessee are the only states that require renters to present a boating license when leasing watercraft from a company. Most jurisdictions only need a boating safety education certificate or card when renting a vessel.
Please note this requirement only applies to a skipper-less rental boat. Hence, you can still hire your dream vessel without these documents by opting for a plus-captain package. Alternatively, you can bring someone with a valid Captain's or Master's license to operate your rental boat.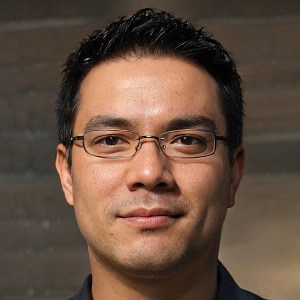 Ten years of enjoying countless trips on boats never made me love them any less! So I am here to put all those experiences into good use for other boaters who want to have a safe and fun trip with their friends and families.