It's customary for us to recognize and "reward" those who go the extra mile to provide exceptional services, making it natural to ask, "How much do you tip a charter boat captain?" Sometimes, even mediocre service still commands some degree of recognition.
Here's a glimpse of existing charter and fishing tipping norms.
| | | | |
| --- | --- | --- | --- |
| Type of Charter | Standard Tip | Good Service | Excellent Service |
| US and Caribbean | 15 to 20% | 20 to 30% | >30% |
| Mediterranean | 5 to 15% | 15 to 25% | >25% |
| Fishing | 10 to 20% | 15 to 25% | >25% |
| Day | 10 to 20% | 15 to 25% | >25% |
Other tipping guidelines and etiquette exist, making it crucial to continue reading this article we prepared for you.
The Norm, the Good, and the Exemplary of Charter Boat Gratuity
The hospitality industry follows different gratuity (tipping) rules, and boat charters aren't an exception. When we dine at a restaurant, the wait staff expects at least a 15% tip. Above-average customer service merits at least a 20% tip, while 25% is barely enough to "reward" exemplary service.
Although in a different industry, boat charter captains and crew still "serve" customers. Hence, we can expect captain gratuity rates to be nearly identical to those in the restaurant scene.
So, how much should you tip a private yacht charter or a fishing charter skipper? Please read on.
Industry Standards and Suggested Tipping Percentages
Gratuities for charter boat captains and crew vary across types and personal considerations. We'll examine these parameters to help you determine how much to tip fishing charter boat captains, private yacht trips, day cruises, and more.
Tipping Etiquette for Different Types of Charters
Charter boat tipping etiquette depends on the type (i.e., regions or boating activities. For example, the expected gratuities for boat charters in North America (i.e., the US and the Caribbean) are often higher than European tips.
US and Caribbean Charters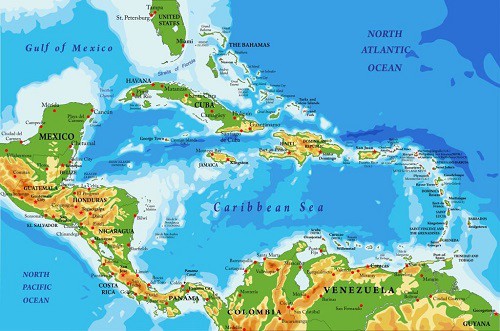 It's customary to tip a charter boat captain in the US $750. And if the skipper played a vital part in making the voyage safer and more comfortable, you can expect charterers to give a $1000 tip.
Meanwhile, a captain who went beyond job requirements deserves more than $1,000.
European and Mediterranean Charters
On the other side of the Atlantic, tips are quite lower. Charterers can give $250, and the captain would be happy. Give the skipper $500, and he will be thrilled to learn that you're satisfied with his service.
And if you think the captain deserves the best, European and Mediterranean boaters consider $750 more than enough.
According to the Mediterranean Yacht Brokers Association, the usual tip for private yacht skippers is 5 to 15 percent. You can give a five percent gratuity if dissatisfied with the captaincy services. In contrast, 25% is the ultimate indication that the captain has managed to wow the guests.
The customary tip for fishing charter skippers is $750, similar to the US/Caribbean gratuity rate. However, if you landed a prize-winning sailfin or other game fish, you can expect to tip deep sea fishing captains at least $1,250.
In terms of percentage, 10 to 20% is enough to tip on fishing charters. You could always start in the middle (15%) and evaluate your fishing experience to add or detract value.
Tipping charter boat captains you hire for only a few hours or a day can be tricky. The tip for 4 hour fishing charter varies from the gratuity rate for 8 hour fishing—the longer the trip, the higher the tipping percentage you should consider.
Personal Considerations
The gratuity you give to boat charters is a personal decision, reflecting your assessment of the experience.
For example, it's understandable to tip first mate on charter boat if you had a more enjoyable experience because of his actions. The crew might have offered you invaluable insights into the trip, secret stops, and other things the captain failed to do.
Likewise, you could tip deckhand on fishing charter if he helped you prepare the gear, showed you how to rig the bait, taught you how to cast like the pros, and assisted in reeling in the big catch. Now, if the deckhand is only there watching you, would you give a 25% tip?
As for fishing charters, it's worth noting that tipping fishing guides reflects an understanding of their roles. These professionals dedicate their time and skills to preparing for a fishing adventure. Even if you don't snare the biggest catch, we recommend giving them a more generous gratuity.
Calculate an Appropriate Tip Based on the Cost of the Charter
How much to tip the captain depends on the charter cost and your "preferred" rate. The formula is as straightforward as determining the charter cost (without the fees and taxes) and multiplying it by your chosen rate.
For example, suppose the boat charter with a parasailing package costs $5,000 without taxes and other fees, and you want to tip parasailing experts 20%. In that case, multiplying $5,000 by 20% gives us a $1,000 gratuity.
As another example, let's say you want to calculate how much to tip Sunset cruise members. Given that their 2-hour trip costs 109$ and the minimum tipping rate here is 15%, you should give a $17 gratuity. However, feel free to hand them $22 if you want to reward them with a 20% tip.
Factors to Consider when Determining the Tip Amount
Here are some factors to consider when deciding how much to tip a boat charter.
Crew size – A bigger crew translates to more people "sharing" in the tip. Hence, you can give a 15% to 20% gratuity.
Charter duration – Charters lasting several days or weeks allow the crew to provide exceptional services and for charterers to recognize them. Hence, a bigger tip is often necessary for extended charters.
Service quality – As mentioned, charter crew members who exceed expectations deserve the most rewarding (or generous) tip.
Overall experience – Evaluate your charter experience and determine how the captain and crew factor into the creation of enjoyable and meaningful memories.
Best Practices for Tipping Charter Boat Captains
You can consider the following best practices for giving gratuities to charter boat skippers.
Talk with the boat charter regarding gratuity expectations or guidelines to avoid misunderstandings and help you make the necessary adjustments in your budget.
Give the gratuity to the captain toward the boat charter's culmination. Discuss the details, including how to tip.
Determine if the charter accepts cash or prefers wire transfers.
FAQs
The importance of tipping for boat captains.
Although giving gratuities to boat captains isn't mandatory, such gestures show appreciation for their service, devotion, and commitment to making your journey safer, more comfortable, and more enjoyable.
Charter boat captains dedicate their life to mastering safe boating techniques while showcasing impeccable customer service to charterers. The best skippers share experiences and wisdom, making the trip more memorable.
The duties of a captain
A charter boat captain has the duty to perform the following.
Observe and implement all pre-boarding, onboard, and disembarkation safety precautions outlined by US Coast Guard rules and regulations.
Maintain USCG-approved safety devices and communications technologies to ensure safety at all times.
Monitor weather conditions and safety warnings.
Assign roles, responsibilities, and tasks to each crew member and monitor and evaluate the same.
Maintain an updated log of the trip.
Meet the customs rules and inspection requirements of international destinations.
Master the operation and troubleshooting of boat components, machinery, and equipment.
Is it customary to tip the crew members as well as the captain?
No, it's not customary to tip fishing charter crew members (or private yacht crew) separately from the captain. The norm is to give the gratuity to the captain, who, in turn, splits the tip among the crew.
So, do yacht owners tip their crew? That depends on the vessel owner. Most do, while others don't.
Conclusion
How much do you tip a charter boat captain hinges on your generosity and evaluation of the overall experience. Although five percent is good enough, you can always give a gratuity of at least 25 percent if the captain and crew did an exemplary job of making your trip memorable.
If you're still clueless, asking about gratuities from the boat charter should give you a head's up on expectations and "unwritten" rules.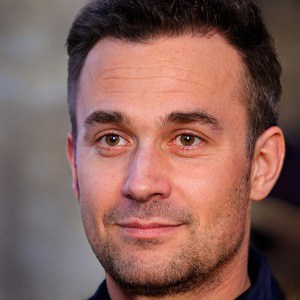 I am passionate about water sports and technical fields, so combining both makes me interested in making contents about boat accessories. With my partner, we went on many trips and sports games together, which led us to think about how we can spread our joys and passions to many people.