Living on a houseboat is magical. It is a dream most people have but only a few made it real. Among others, one thing that hinders many is the cost. How much does it cost to live on a houseboat?
The cost of living on a houseboat depends on many factors. On average, it costs $22,200 per year or roughly $1,850 per month. Take note that it does not include the cost of the houseboat itself, which is what will take the biggest toll on your budget.
Can you live in a houseboat? Will your budget permit? Read on to learn more about the costs of houseboat living.
How Much is a Houseboat?
The most expensive part of living in a houseboat is the boat itself. Depending on the size, features, condition, and location, the cost of a brand-new houseboat is anywhere from $100,000 to $400,000. You can opt to apply for mortgage payments to bring the cost down.
Meanwhile, a used houseboat is available for as low as $20,000. This is a basic small boat with the essentials for living aboard.
To save money, most will rent a houseboat instead of buying one. This is a better option if you are unsure about the idea of living in the water. It is also good for those who are on a budget. You can try it out for a few months, and after which, decide if such a lifestyle is for you.
Looking for a houseboat inspiration? Watch this short video and see how it is like to live in luxury aboard!
Price of Living on a Houseboat
Let me start by saying that the cost is highly contingent on your lifestyle. If you are on a budget, then you can make the ends meet and bring the costs down. Nonetheless, if you do not mind a splurge, then you can live in luxury like a king on a floating mansion.
Mooring Fee
You won't be cruising the waters all the time. Most people who live in a houseboat are docked for a long time, and hence, the mooring fee consumes most of the budget. Mooring fees can vary depending on the location and season. The price is higher on busier marinas.
For the purpose of this article, the mooring fee is $800 a month. This is in a decent marina with basic facilities, which will make your life on the water comfortable. This can get more expensive, especially in the summer months.
Liveaboard Fee
Another big part of your monthly expenses is the liveaboard fee. It includes payment for electricity, water, parking, and other facilities present in the marina. For instance, some will have laundry and a swimming pool. It also covers payment for the receipt of mail.
On average, the liveaboard fee is $250. It depends on your consumption. The more people are living in a boat and the larger it is, the bigger the liveaboard fee will be.
Pump-out Fee
Living on a boat means that you have to empty the sewage regularly. The marina often has the personnel to take care of such stuff, but this isn't included in your mooring or liveaboard fee. Often, you will pay about $50 for pumping waste, which is done once a week.
Insurance
For your peace of mind, insurance is a must, it provides financial protection from unexpected expenses. This can cost around $150 per month. The larger and more expensive the houseboat is, the higher the insurance will be.
Care and Maintenance
This is the part where you can save money by doing things yourself. From the hull to the seats, houseboat maintenance can be a DIY task. Nonetheless, if you opt to hire a pro to do the job for you, expect to pay $100 per month on average. Besides, you also can refer to boat's cleaners such as vinyl cleaner or cleaning brushes to take care of your boat.
Food
Your food expenses will depend on what you like to eat and how often you eat. It is difficult to give an average figure as this will vary from one person to another. Budget around $500 per month for food for two people.
To save money on food, cook instead of eating out. Buy groceries once or twice a month. Create a weekly meal plan, so that you already know what to cook and budget your finances accordingly.
Conclusion
Living on a houseboat is an intimidating idea. It is also expensive, especially if you do not know how to budget. Excluding the cost of the actual boat, here is a quick breakdown of the living expenses:
Mooring Fee – $800
Liveaboard Fee – $250
Pump-Out Fee – $50
Insurance – $150
Care and Maintenance – $100
Food – $500
Did you enjoy reading this guide on how much does it cost to live on a houseboat? Is there anything else that you would like to add? Do not hesitate to leave a comment below.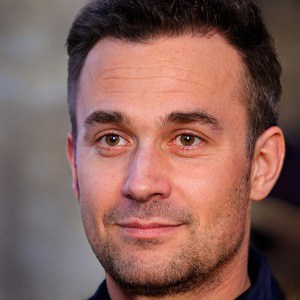 I am passionate about water sports and technical fields, so combining both makes me interested in making contents about boat accessories. With my partner, we went on many trips and sports games together, which led us to think about how we can spread our joys and passions to many people.