And so you want to treat your family to a splendid time at the lake, river, or coastal area but you don't know the answer to "How much does it cost to rent a pontoon boat?"
A small pontoon boat can cost you about $475 a day, while larger versions (perfect for parties and other social gatherings) can set you back by $650 daily.
Please read on to learn more about pontoon boat rental costs.
Researching Pontoon Boat Rental Prices
Determining the average boat rental cost is more straightforward than ever before. Thanks to the internet, you could be sitting in your office or lounging on the porch, and you can research the best rental deals for a pontoon boat.
However, we recommend observing diligence when researching to weed out the rotten ones.
Average Pontoon Boat Rental Prices by Location
Pontoon boat rental prices vary across several parameters, including destination and rental company.
1. Coastal Destinations
Saltwater pontoon boats require more extensive maintenance to prevent corrosion. They must also be sturdier and more stable in the water. These attributes make pontoon rental prices for coastal destinations slightly higher than inland waterways.
For example, a 12-passenger pontoon boat leaving Destin for Crab Island in the Sunshine State can cost you $225 to $350. You could get a double-decker with dual water slides for about $595.
If you want to sample the sights at the Sunshine State's Marco Island, you could rent a 24-foot, 12-passenger pontoon boat for $50 an hour. A 115-HP, 22-foot, 12-passenger option is also available for only $47 an hour.
Four hours of cruising the coast of Panama City Beach on a 12-passenger, 90-HP pontoon boat will cost you $249.
2. Lakes and Inland Waterways
Although pontoon boats in inland bodies of water have slightly lower rental rates than their coastal counterparts, the cost of renting a boat still depends on the location. Let's look at the following examples.
Going on a pontoon boat adventure in Lake Minnetonka can cost you $185 per hour for a 27-foot, 13-passenger luxury unit or $150 per hour for a 20-footer option.
If you want to rent a Maine's Lake Marina pontoon boat for a day, they typically charge $385, while San Diego's SD Boat Rentals can cost you $200 an hour.
Meanwhile, Lake Keowee in South Carolina has pontoon boat rental companies that charge $600 daily (about eight hours), but only from Mondays to Thursdays.
Big Bear Lake in California has higher-priced pontoon boat rentals at $350 for a 6-passenger unit. You can imagine how much a 12-person pontoon boat would cost.
Typical Pricing Structures
Pontoon boat rental companies vary in pricing structures.
1. Hourly, Daily, and Weekly Rental Rates
Most pontoon boat rental companies charge by the hour, although some have half-day (four hours) and whole-day (eight to ten hours) packages. Still, some providers offer weekly rental rates, which should come out cheaper than hourly rates.
2. State-specific Boat Rental Prices
We asked Google about the different pontoon boat rental prices across the US. Here's what the search engine produced.
| | | |
| --- | --- | --- |
| State | Hourly Pontoon Rental Rates | Daily Pontoon Rental Rates |
| Alabama | $100 to $360 | $200 to $1,200 |
| Arizona | $75 to $200 | $550 to $800 |
| California | $175 to $350 | $1500 to $2,350 |
| Colorado | $100 to $550 | $200 to $1,000 |
| Florida | $100 to $165 | $300 to $575 |
| Illinois | $150 to $650 | $400 to $1,250 |
| Iowa | $75 to $255 | $365 to $550 |
| Louisiana | $80 to $520 | $475 to $890 |
| Maine | $50 to $200 | $385 to $799 |
| Massachusetts | $120 to $650 | $450 to $1,200 |
| Michigan | $100 to $700 | $200 to $850 |
| Mississippi | $80 to $175 | $249 to $440 |
| Missouri | $110 | $485 to $650 |
| New Jersey | $20 to $365 | $200 to $570 |
| New Mexico | $69 to $200 | $49 to $250 |
| New York | $60 to $175 | $300 to $515 |
| North Carolina | $125 to $375 | $529 to $750 |
| Ohio | $56 to $500 | $300 to $595 |
| Oklahoma | $75 to $180 | $400 to $750 |
| Pennsylvania | $64 to $185 | $200 to $450 |
| South Carolina | N/A | $300 to $600 |
| South Dakota | $80 | $325 to $400 |
| Tennessee | N/A | $276 to $359 |
| Texas | $57 to $405 | N/A |
| Utah | $135 to $300 | $499 to $680 |
| Virginia | $100 to $425 | $130 to $245 |
| Washington | $139 to $221 | $699 |
| West Virginia | $95 to $200 | $440 |
3. Rental Companies
Pontoon boat rental costs also vary across providers. However, our research shows you'll have a much better chance of getting the best deal if you use online aggregators like GetMyBoat and Boatsetter.
These platforms list available pontoon rental services, including their rates. You could filter your selection to include only those companies within your area or where you want to have a pontoon boat adventure.
For example, you could limit your search to the Homosassa area in the Sunshine State. You can then pick the right pontoon boat for your needs, including passenger capacity, amenities, inclusions, and price.
Of course, you could always use area-specific pontoon boat rental services. For example, you could check Nautical Water Sports in Lake Havasu, Arizona, and explore the company's offerings.
Here are the starting pontoon boat rental rates from Boatsetter, GetMyBoat, and a few select providers in the Sunshine State. Please remember you can check leading pontoon boat rental companies in your area.
| | |
| --- | --- |
| Rental Company | Pontoon Boat Rental Rates |
| Boatsetter | Starts at $25 per hour |
| GetMyBoat | Starts at $85 per hour or $500 per day |
| Florida Keys Boat Rentals | Starts at $575 per day |
| FunPCB | Starts at $249 per day |
| ManateeSwimCenter | Starts at $200 per day |
| WindSongBoatRentals | Starts at $325 per day |
Additional Costs to Consider
Commercial pontoon boat rental rates often don't include other fees, such as the following.
Fuel

– Prepare at least $50 for the pontoon boat's fuel if you want to cruise for a day.

Tax

– A sales tax of 6% is not uncommon, although some providers might offer a lower tax.

Security deposit

– Most pontoon boat companies charge a security deposit to help cover "no-show" incidents.

Insurance

– Some companies might charge insurance coverage to help mitigate rental boat damage-related expenses.
Factors Affecting Pontoon Boat Rental Costs
The following factors can influence pontoon boat rental costs.
Rate type

– It's cheaper to rent daily than hourly.

Vessel age

– Newer pontoon boats often have high-tech amenities and are more "seaworthy" than old ones. Hence, you can expect them to be more expensive to rent.

Capacity

– A 10-passenger pontoon boat is more affordable to rent than a 12- or 15-passenger unit, provided everything else is equal.

Make –

Popular pontoon boat brands (i.e., Avalon & Tahoe, Barletta, and Bennington) can command a higher boat rental cost than "unknown" makes.

Location

– Destinations with high tourist arrivals tend to have pricier pontoon boat rental prices than other locations.

With a skipper

– A pontoon boat

with a captain included in the package is pricier than a self-driven (or self-piloted) unit.
Time of year

– Renting a pontoon boat in the off-peak season (September to April) is cheaper.
Tips for Renting Pontoon Boats
Here are a few more tips when renting a pontoon boat.
Plan your pontoon boat adventure to determine additional expenses you must prepare.

Understand laws and other regulatory requirements for piloting a pontoon boat, including the renter's minimum age and boater's safety certificate.

Ask friends and acquaintances for recommendations.

Ask the rental company to allow you to inspect the pontoon boat's condition before agreeing to rent.
How to Find Affordable Pontoon Boat Rental
The best way to find the cheapest pontoon rental is to assess online prices. You can log into a pontoon boat rental aggregator platform like GetMyBoat and Boatsetter to compare rental prices from different providers.
Asking friends, online communities, and your social networks for recommendations can also help.
Tips for Saving Money on Pontoon Boat Rentals
Here are some tips to save money on pontoon boat rentals.
Don't be afraid to shop around. The US has many pontoon boat rental companies, and everyone wants to grow their customer base.

Consider online prices and compare them to the budget on hand. You don't want a pontoon boat rental that matches your budget. Something lower will be better to account for unexpected expenses.
FAQs
Can I rent a pontoon boat without any boating experience?
Yes, you can rent a fishing boat (i.e., a pontoon boat) without any boating experience. You can choose a rental package with a licensed boat captain to pilot the vessel.
Are there any age restrictions for renting a pontoon boat?
Yes, there are age restrictions for renting any motorized vessel, including a pontoon boat. You can check your state's boating laws for details. For example, you must be at least 18 to rent a pontoon boat in Texas.
Is insurance included in the rental cost?
Some pontoon boat rental companies include insurance in the rental cost. You can check with your provider if this is the case.
What happens if there is damage to the boat during my rental?
You don't need to worry if the rental unit has insurance because its property damage coverage provision will take care of repairs and associated expenses.
Conclusion
Although we know the answer to "How much does it cost to rent a pontoon boat?" prices vary across several variables. Hourly rates are often higher than daily and weekly rental schemes, while newer boats follow the same trend.
Popular tourist destinations, peak season, and high passenger capacity also tend to hike the pontoon boat rental cost. Hence, renters must be diligent in researching the company offering the best deal.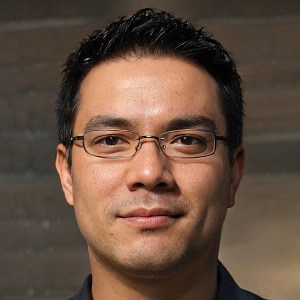 Ten years of enjoying countless trips on boats never made me love them any less! So I am here to put all those experiences into good use for other boaters who want to have a safe and fun trip with their friends and families.