Like full time RVers living off the grid wherever their motorhomes take them, we understand why some folks and families want to live on a watercraft for the rest of their lives. But do you know how to live on a boat for free?
We prepared a detailed eight-step process to help you navigate the exciting world of living on a sailboat. If you're interested, we encourage you to keep reading. The knowledge you'll gain might be all you need to embark on this lifestyle.
Step-by-step to Live on a Boat for Free and Sustainably
What to Prepare
Here's a tentative list of resources necessary to live on a sailboat for free and sustainably.
Houseboat or non-motorized watercraft
Solar system with associated components
Desalination system
Fishing gear
Gardening supplies, including seeds, equipment, and other materials
Food and beverages
Medications, supplements, and first-aid supplies
Step 1. Buy a boat
The first order of business is to research "almost free boats." These are vessels that require minimal to zero costs to operate and are effortless to maintain. For example, the watercraft might not have too many complicated parts and doesn't run on fuel. We recommend a sailboat.
Consider buying the cheapest boat to live on without sacrificing boating safety and living comfort. It should be large enough to accommodate your family without requiring extra effort in its operation and management.
Choose a second-hand monohull sailboat if you're on a tight budget. However, please note that the interior space and amenities might not be as extensive as multihull options.
Buy a catamaran or trimaran if budget isn't an issue and you're after optimum comfort. These vessels are also more stable in the open seas.
If you don't like sailboat living, you can buy a trawler or houseboat. Unfortunately, these often require fuel to operate.
Consider a 22-foot Catalina for $24,500 or a 35-foot Ocean Cruiser for $38,000.
Step 2. Find free boat accommodation.
Although you can anchor your boat anywhere, there will always be situations when you need to set foot on dry land. Some say you can moor offshore and take a dinghy to the marina. Sadly, most jurisdictions don't allow such practices and consider them illegal. What should you do?
Perform an internet search using the phrase, "Where can I anchor my boat for free?" Add the appropriate search filters to make your choices more specific.
Join online boater communities, especially those who also live in their vessels. You can ask about free mooring in different locations. For example, you can anchor your boat at Lake Sylvia in Fort Lauderdale in Florida, for free.
Step 3. Prepare a budget.
Living on a boat for free doesn't only require buying a boat to live on. It also entails an appreciation of other costs and preparing for them. We created the following table to help you understand how much you must prepare to start living on a boat.
| | |
| --- | --- |
| Item | Estimated Cost (in USD) |
| Sailboat (non-motorized vessel large enough for a living space) | 24,500 to 166,000 |
| Dinghy | 500 to 800 |
| Saltwater desalination system to produce freshwater | 2.000 to 3,000 |
| Solar panels, charge controller, deep-cycle batteries, and associated components for electrical power generation | 1,000 to 5,000 |
| Fishing gear, including nets, rods, hooks, and lines | 500 to 1,000 |
| Vegetable garden | 200 to 500 |
| Navigation aids, including fish finder, chartplotter, and depth finder | 300 to 5,000 |
| Total Initial Cost | 29,000 to 181,300 |
These costs are only in the beginning. And although you can live on a boat for free, there will always be instances when you must spend. The following table describes some of the expenses you'll incur annually.
| | |
| --- | --- |
| Item | Estimated Annual Cost (in USD) |
| Watercraft mooring fee at $5 per foot of boat length | 130 |
| Insurance | 300 |
| Maintenance | 1,700 |
| Taxes | Depends on the state |
| Fuel (if the boater uses a motor) | 100 |
| Total Annual Cost | 2,230 |
Step 4. Learn to manage finances, including expense minimization.
Step 3 shows you must have an initial budget of at least $29,000 and an annual operating cost of at least $2,230. Based on these figures, you can initiate activities to manage your finances and minimize expenses.
List your expenses and identify items you don't need (i.e., subscriptions and expensive technologies).
Create a budget that closely matches the cost of living on a boat.
Learn self-sufficiency on the boat.
Step 5. Study the legal considerations and regulations for living on a boat for free.
Most folks believe that buying a boat you can live on frees you from paying mortgages and income taxes. Unfortunately, it's only partly accurate. Hence, you must study the legal implications of living on a boat.
Determine the states and places that don't have a sales tax when you buy a boat (i.e., Delaware, DC, Rhode Island, and US Virgin Islands).
Know the states that don't levy a use tax for operating the vessel (i.e., Alabama, Connecticut, Florida, New York, South Carolina, Maryland, Pennsylvania, New York, etc.).
Research the states and jurisdictions without a property tax for owning a boat (same as the states above).
Insuring your boat is optional in most states. Hence, you can moor your vessel in these jurisdictions.
Step 6. Learn the essential skills for living on a boat.
Folks who blurt out, "Why I stopped living on a boat" probably thought such a lifestyle doesn't require skills. You need at least three competencies to make life on a boat in the ocean or other bodies of water more worthwhile.
Learn how to fish, including using rods and nets. Seafood is your principal source of sustenance. On that note, you must love these kinds of food items.
Develop the skills to grow a mini garden in your boat. You don't need plots, only pots and other small containers. Try growing herbs, tomatoes, celery, peas, strawberries, onions, lettuce, and spinach. You'll want a self sufficient boat.
Study the diagram of a basic solar system, including steps to set up the solar panels and connect them to a charge controller, power inverter, and deep-cycle batteries.
Alternatively, wind turbines can be an excellent power source for your boat. After all, the open sea has plenty of wind.
Learn how to produce water by converting seawater into fresh potable water. You can use a watermaker for this purpose.
Step 7. Know the safety and maintenance considerations.
Learning how much to live on a boat isn't the only concern of boaters. They must also know safe boating practices and basic vessel maintenance procedures. Here's what you can do.
Buy a well-maintained boat. You might think you saved thousands of dollars by picking the cheapest vessel, but maintenance issues can quickly rack up expenses.
Study basic boat maintenance activities, including sail repairs.
Don't skimp on the safety equipment because living on a boat (especially in international waters) puts you out of reach of emergency services.
Stack up on boat spare parts and other supplies (i.e., deck hardware, batteries, hull sealants, oil, and other materials).
Study boating safety principles (i.e., navigation markers, responding to emergencies, and more).
Step 8. Learn to reduce expenses while living on a boat.
One of the best ways to reduce expenses while living on a boat is by determining the cheapest place to live on a boat.
Besides looking for places with free anchorage or mooring services, you can search for locations with lower costs of living.
Research cities with cheap food, groceries, and other boating essentials.
Generate as much electricity from wind turbines and solar systems to eliminate dependence on shore power.
Optimize your onboard garden and grow as many sea- and wind-hardy fruits, herbs, and vegetables as your vessel can accommodate.
Master the art of fishing and seafood preservation (i.e., canning and drying).
Perform periodic maintenance checks to avoid expensive repairs and reduce maintenance costs.
Frequently Asked Questions
Is it cheaper to live on a boat than a house?
Yes, living on a boat is more affordable than living in a house, with the average monthly cost at $550 to $2,000. Mortgage and utility fees tend to rack up the expenses of living in traditional homes.
Is it legal to live on a boat in the US?
Yes, it's legal to live on a boat in some states in the US. We said "some" because some jurisdictions don't allow "liveaboards" (live on a boat) or allow few people to adopt this arrangement. Liveaboard slip fees can also be prohibitive, undermining your annual operating costs.
Can you live permanently on a boat?
Yes, you can live permanently on a boat, provided you apply for a liveaboard permit. However, please check your local laws and regulations as some regions may prohibit this type of accommodation.
Conclusion
Learning how to live on a boat for free might be a far-fetched idea for some. Although initial expenses and ongoing operating costs exist, you can limit your spending to make liveaboards more frugal yet fulfilling.
Sourcing your food from the sea and onboard gardens is essential for your liveaboard survival. Minimizing costs to near zero requires power generation utilizing the sun and wind. Knowledge of mooring laws, taxes, insurance, and other legal considerations also helps.
We hope our guide made you more confident in pursuing your dream of living on a watercraft permanently.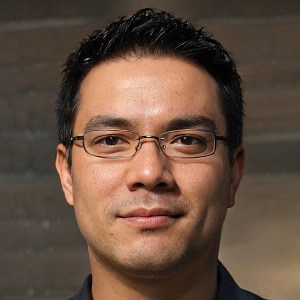 Ten years of enjoying countless trips on boats never made me love them any less! So I am here to put all those experiences into good use for other boaters who want to have a safe and fun trip with their friends and families.