You'll need to register a motorized boat, even though the ones are only partially motorized, based on NYS boat requirements. How would you do it with no papers? This is a situation where you intend to register a boat without a title.
So, how to register a boat in NY without papers? Do I need to get a boat license in NY to get registration?
Well, it's done through supporting documents like a bill of sale and proof of ownership. The Department of Motor Vehicles provides forms that you need to fill out. Though there are a lot of documents, this guide is made to ensure that you follow the right steps.
Step-by-step to Register a Boat in NY Without Papers
What you need to prepare
Proof of your identity
Sales tax clearance PS-6T form
Payment
Filled out MV 82 forms via this link:

https://dmv.ny.gov/forms/mv821.pdf

Bill of sale
MV-353 form or registration receipt that the boat is transferred to your name (necessary if the transferable registration is nowhere to be found)
You may also write and request to the seller for proof of ownership through certified mail so you can get a return receipt.
The proof of ownership that you can obtain will be one of three document types below:
MCO (Manufacturer's Certificate of Origin)
MSO (Manufacturer's Statement of Origin)
or MV-50 (Retail Certificate of Sale or Dealer's Bill Sale)
If the seller didn't respond with proof of ownership, you have to bring one of these items when registering a boat without papers in the DMV.
Your letter of request for the seller in an unopened envelope that is certified as returned by the post
A photo, pencil tracing, or police statement that presents the vehicle identification or registration numbers
A notarized affidavit that declares how you obtained a boat and your effort to get the required proof of ownership
A tip: If you've had the boat for less than a year and that hasn't been registered, you need to ask the previous owner to fill out MV-51B or Statement of Ownership here:

https://dmv.ny.gov/forms/mv51b.pdf
Boat Registration Without Papers in NY
1. Register online
You can register a boat online and look up the needed forms on the internet. To make the processing quicker, complete filling out MV 82 (Application for Registration or Title) and MV 82.1 (Registering or Titling a Vehicle in New York State) forms.
Since the previous owner doesn't have registration documents, you have to obtain a title for the boat first before you can register it.
You may also mail the required documents and forms to the Title Bureau of the NYS Department of Motor Vehicle (DMV). However, I must say that it's better to spare some time to process the application in person as the boat has no papers.
2. Prepare the fee
Apart from preparing the necessary documents, you have to prepare some money for the fee which differs according to the boat's length. Acceptable payment options are cash, credit card, and check.
The total fee will range from $26.26 to $93.75, depending on your boat's dimensions.
There can also be an extra $50 designated as a title fee if your boat was manufactured since 1987 and onward, is 14 feet long or bigger, and has New York State registration.
3. Submit prepared documents
In case another person processes the application for the registrant, the latter's driver's license or other valid ID should be shown along with a photocopy of it.
The person who brings and processes the application in the DMV office should also show the same thing.
How Much Does Boat Registration Cost in the State of New York?
The cost of NYS boat registration and the surcharge depending on the vessel's length.
Below 16 ft – $26.25
16 ft but not longer than 26 ft – $57.50
26 ft and longer – $93.75
What Else Do I Need to Know About Boat Registration in New York?
A non-transferable registration NY is issued by the DMV if the non-titled boat's proof of ownership is not recognized as NY State transferable registration. Don't worry as you'll be allowed to use your boat.
However, transfer of ownership can't be processed. Despite the proof that you provide in this situation, the DMV Title Services Bureau examines your documents. Then, you'll receive an email explaining why transferable registration is impossible.
New York state boat registration renewal is done every three years.
Helpful Tips/ FAQs
How do I know if my boat needs to be registered?
Completely or partially motor-operated boats should be registered. Vessels that operate within the public waters of New York are also included.
Can you register a boat as homemade in NY?
Yes, you can register a homemade boat in NY. The HIN or Hull Identification Number of your boat is the requirement so you can complete the process. Boats manufactured starting 1973 have this number.
If the HIN is not available, not complete, and in an improper format, you have to apply to the Office of Parks, Recreation, and Historic Preservation for it. You also need to do it if the model year is not available in transferable registration.
How can I transfer boat ownership to my new boat?
Upon your request for transfer of boat ownership from the seller who responded, you need to ensure that the right process is based on these requirements. It may vary as it depends on the model that you've bought.
Boats that are made in 1987 or later on and they're 14 feet or longer, will be required the following documents:
The provision of a sign transfer section and bill of sale from a seller who has the current proof of ownership.
When the title certificate is available, the seller should apply for a new title that states the transfer of ownership to you. Therefore, your name is on the new certificate, and make sure all the details are correct.
Boats that were made in 1986 or earlier and their length is smaller than 14 feet; the transfer of boat ownership is done in these ways.
The new owner can either process a bill of sale or transferable registration.
There should be a mark of 'transferable' in the registration document.
You have to ask your seller to sign at the back of the document of transferable registration.
For a boat or jet ski that is given as a gift to the seller, acceptable proof of ownership is needed.
Do I need to register my trailer in NY?
Aside from the need to register a light-duty trailer in NY, you have to get a title for it as well. When you register a trailer, you get proof of ownership. A DMV-licensed inspector checks your trailer before giving the inspection sticker.
The trailer registration should be renewed every year as it expires on the 31st of December. There's a minimal annual fee of $14.38. Besides, every 500 pounds or a fraction of this weight is charged $5.39.
Do I need kayak registration in NY?
According to the New York State Department of Environmental Conservation of Boating and Padding, watercraft that do not run with a motor, like a kayak, do not need registration.
Conclusion
Even though you don't have papers, you can register your boat in New York. However, you have to gather proofs and documents such as a bill of sale, sales tax clearance, and proof of identity. You have to fill out forms for submission as well. That's how to register a boat in NY without papers.
It will be smooth sailing if the seller cooperates with you when processing the proof of ownership. But if not, you have to prove that you put effort into obtaining it, like the unopened letter of request you sent through the mail.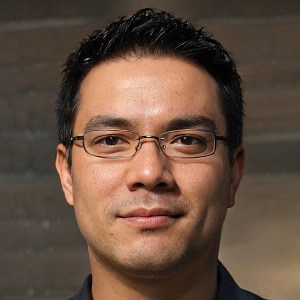 Ten years of enjoying countless trips on boats never made me love them any less! So I am here to put all those experiences into good use for other boaters who want to have a safe and fun trip with their friends and families.