You might have heard some boaters talking about a bay boat, only to shake your head in disbelief when you see the watercraft looks like a center console vessel. So, what is a bay boat?
The short answer is: it's a boat type that bridges offshore-going center console watercraft and shallow water-treading flat boats. Bay boats combine the latter's stability and shallow draft and the former's choppy water performance.
Would you not be curious to learn the long answer to this query? If so, please continue reading.
What Are Bay Boats?
Bay boats feature the unique characteristics of shallow water-treading flat boats and offshore-going center consoles. These vessels work best in bays or near the shore, including freshwater environments and inland waterways.
These boats are popular among coastal anglers, turning them into dependable inshore boats with offshore capabilities.
Bay boats range in size—from 18 feet to as long as a 24 foot vessel. However, it is not uncommon for some bay boats to be longer, around 25 to 30 feet. In any case, they must always be small enough so that they can be towed easily with a trailer, as they're fishing vessels.
New bay boats feature several technological innovations, including the following.
Power pole anchoring system – This technology replaces the conventional bow anchor, allowing inshore anglers to stabilize their bay boats in 10- to 12-foot-deep waters by simply pressing a button.
A backup livewell – The conventional bay boat has two livewells, one on the fore and one aft. Modern bay boats have a third compartment for holding the catch.
Redesigned casting decks – These platforms are more spacious to accommodate at least two anglers reeling in the catch. They are also designed in such a way that nothing will snag the fly lines.
What is Considered a Bay Boat?
As mentioned, bay boats share many similarities with center consoles, such as giving easy access to all four sides of the vessels. Both types also feature controls in their center decks.
So, how do we differentiate a true bay boat from a center console vessel?
Medium draft – Bay boats have a medium-depth draft of ten to fourteen inches. By comparison, skiffs have a three- to four-inch draft, while offshore center consoles have at least 14 inches.
As a result, bay boats can travel in much shallower bodies of water than center console boats.
Semi-V hull – Most bay boats feature a semi-V hull with a deadrise angle of 17 to 20 degrees. Meanwhile, center consoles have a deep-V hull with deadrise angles exceeding 21 degrees.
Fishing-specific – Center consoles are excellent for various water activities. Meanwhile, a bay boat is more specific for angling or fishing, especially near the shore.
Bay boats also feature fishing rod holders, livewells, and other gadgets and technologies necessary for a successful angling expedition.
Low-slung gunwales – This feature allows anglers to swing their catch over into the boat easier. If you're standing on the deck, chances are the gunwales would be below your knees.
Elevated casting deck – This fishing platform is designed to ensure better access to the catch and make it easier to spot fish. Although it's lower than casting decks on skiffs, it still features rails to prevent the angler from falling overboard.

Inshore/offshore use – This vessel is a medium-depth draft boat with a semi-V hull. These attributes allow the bay boat to tread in shallow waters while giving anglers access to offshore prized catches.
Most bay boats can only go as far as 20 miles from the coast, while some can reach 30 miles offshore.
Although bay boats have a shallower draft than center consoles, they can be excellent offshore-going vessels in serene weather. Unfortunately, size can be a limiting factor to a bay boat's offshore exploits, regardless of the weather.
For example, a 26-foot bay boat should have no issues handling the choppy waters several miles off the coast. Sadly, we cannot say the same for a 19 bay boat due to its smaller size and lower draft.
Price of Bay Boat
Bay boats range in price from as low as $20,000 to $100,000. However, it is not uncommon for high-end units to have a price tag of at least $120,000.
That said, most boaters consider the $30,000 to $40,000 price range acceptable for a good bay boat.
Pros and Cons of Bay Boats
Bay boats have inherent strengths and weaknesses that prospective buyers should know and appreciate. These are as follows.
Pros
Versatile; goes into shallower waters where center consoles cannot tread and remain stable in choppy waters where flatboats cannot go.
Specifically built for fishing, giving anglers a purpose-built watercraft to manage their adventures.
Compact design, allowing bay boat owners to transport the vessel anywhere with their tow vehicle
The center console layout gives anglers unmatched 360-degree access to the water.
Cons
Although some bay boats can handle choppy waters, stormy weather is a no-no for these vessels.
Types of Bay Boats
Unlike other vessels, bay boats do not have an identifiable typology. Most boaters classify these watercraft into their purpose, allowing boat manufacturers to design and build such craft accordingly.
Most bay boat comparisons consider the classifications below:
Bay boats are primarily inshore fishing vessels, allowing anglers to reel in a catch from shallower waters.
Hence, the inshore bay boat type can have a hull design different from an offshore bay boat. The latter bay boat demands a sturdier and more stable hull to manage choppy waters in the open seas.
For instance, the Parker 2600 SH is perfect for offshore fishing. It is a small bay boat with an ingenious design that allows it to ensure stability and water-treading efficiency in choppy waters a few tens of miles off the coast.
On the other hand, the Everglades 253 CC is more suitable for freshwater use, although you can always take it off the coast.
Bay boats can also be ideal platforms for families and friends. A bay boat under this category focuses more on passenger comfort and convenience. As such, these bay boats can feature sound systems, portable toilets or potties, integrated coolers, and other amenities to make boat life feel like home.
Some notable examples under this category include the Ranger 2350 Bay and Grady White 251 Coastal Explorer.
You can also classify bay boats according to their size and speed. For example, the Scout 251 XSS is one of the fastest bay boat units today, blitzing at 56 miles per hour or about 64 knots.
Some folks can also classify bay boats according to their ownership. This categorization influences vessel prices. For instance, a pre-owned or used bay boat costs less than a brand-new one.
Most Popular Bay Boats
You might want to check out the following bay boat brands making waves in the inshore and backwater angling community.
1. Contender 25 Bay
This bay boat comes feature-packed, such as a stereo speaker system and optional porta-potty, giving families and friends the best times of their lives offshore in calm waters. The Contender 25 is the best bay boat for the money, and you will never regret every penny you spend on this baby.
2. Scout 251 XSS
Many boaters believe the Scout 251 XSS is the best bay boat with its full customization options. Its stability in rough waters is more impressive than the Contender 25.
Unfortunately, this bay boat does not come cheap. It might not be the most affordable, but its offshore and inshore performance is unmatched.
3. 2020 Ranger 2350 Bay
Consider this vessel for a fishing- and entertainment-friendly family bay boat. It is the perfect watercraft for strengthening family ties, complete with components for anglers and modern entertainment, turning this vessel into a floating home for family and friends.
4. Grady White 251 Coastal Explorer
This bay boat is popular among anglers who prefer fishing in shallow flats and backwaters, with a draft as lowas 14 inches. Ingenious fore- and aft-based casting platforms that transform into extra seating make these shallow water bay boats ideal for angling buddies and fishing families.
5. Regulator 26XO
Easy to operate with ample room for personalization, the Regulator 26XO is the perfect starter bay boat for novice inshore anglers. You can pilot this vessel in lakes, canals, bays, and shallow flats without making you jittery. Unfortunately, its maintenance requirements are high.
6. 2020 Robalo 206 Cayman
High-end bay boat prices start at about $120,000. Meanwhile, the Cayman is only a third of the cost, making it one of the best budget bay boats families can buy. It has sufficient features to dispel any cost-related quality concerns.
FAQs
Bay boat vs center console: what's the difference?
The differences between a bay boat and a center console are subtle. It is worth noting that all bay boats have a center console, although center console vessels have a more diverse functionality.
Center console bay boats are ideal for inshore or close-to-shore fishing or angling because they have a shallower draft. Meanwhile, center console watercraft are more suitable for fishing in the open seas, leveraging its deep-V-hull and deep draft for stability and performance in rough waters.
How shallow can a bay boat go?
A bay boat can go to waters as shallow as ten inches. These angling vessels are ideal for fishing along the coast and inland waterways without worrying about instability in choppy waters.
Comparing bay boat vs skiff reveals that the latter is used for fishing or angling in three-inch-deep waters. Hence, a skiff can go to the shallowest flats without running aground.
Can bay boats go in freshwater/ocean?
Yes, you can pilot a hybrid bay boat in freshwater or to the open seas, provided the weather does not bring strong winds and produce choppy waters. Otherwise, bay boats will be safer close to shore.
You can steer a bay boat (at least 24 feet long) up to 30 miles off the coast. On the other hand, a 20 ft bay boat (or bay boats smaller than 24 feet) can only go as far as 20 miles from the shore.
Bay boats can withstand harsher water conditions than freshwater-only vessels. Hence, bay boats should have no issues treading inland waterways, ponds, and lakes.
Conclusion
What is a bay boat? This vessel is a favorite of anglers and fisherfolk who want to take their baiting and angling skills to the test nearer to the shore. And if boredom sets in or they are unproductive in these waters, they can always pilot a bay boat to inland waterways or head 20 to 30 miles offshore.
These attributes result from marrying a flatboat's shallow water-treading characteristics and a center console vessel's offshore fishing performance in a middle-of-the-pack form.
---
Here are explanations for other boats, click to know: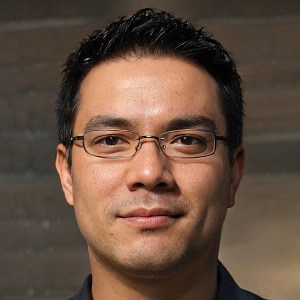 Ten years of enjoying countless trips on boats never made me love them any less! So I am here to put all those experiences into good use for other boaters who want to have a safe and fun trip with their friends and families.