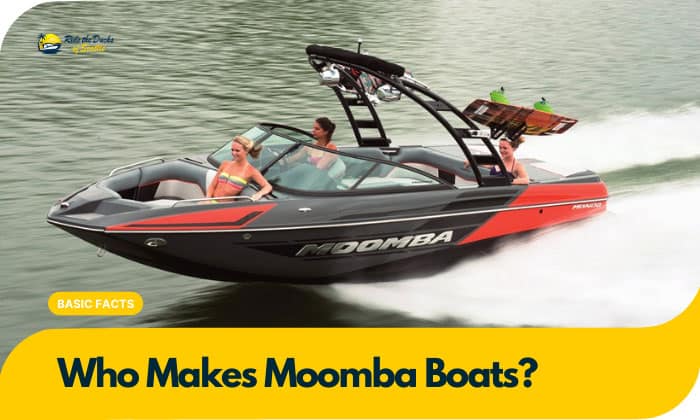 In the 1980s, ski boats were the trend. However, they were very expensive. So, ski boat manufacturers invented a less expensive alternative, giving birth to Moomba Boats.
You may ask, "Who makes Moomba boats?" Skier's Choice Inc. started manufacturing them in the late 1980s. The private company is based in Maryville, Tennessee.
While they are originally expensive, modern versions have become affordable. Today's Moomba boats are powerful enough for water activities like skiing, towing, and other water sports.
Overview of the Company
Skier's Choice is the first company that owns Moomba boats. They also invented the Supra brand boats, a luxury version of the Moomba.
Moomba boats are high-performing boats with tow-focused torque, patented wake and surf systems, and high-class fit and finish levels. It is most suitable for wakeboarding and wake surfing but can also be used for day cruising.
Supra boats, on the other hand, are perfect for little more extreme water activities. Skier's Choice designed them to create tall, strong, and clean waves for water sports like foiling. They have "inboard boats," the Direct Drives and V-Drives, that generate the optimal waves, especially in rough water conditions.
With these two main products, Skier's Choice demonstrates quality innovation and premium customer experience. It is why they won 18 consecutive National Marine Manufacturers Association (NMMA) Customer Satisfaction Index (CSI) Awards.
All About Moomba Boats
Moomba boats put Skier's Choice on the map as one of the world's finest wake boat manufacturers. Over the years, they keep innovating the watercraft to offer fully-customizable models and an auto-wake ballast system.
There are three key technologies to the performance of Moomba boats. These were all taken into consideration in its manufacturing:
Smart Plate: located at the stern, this is a centrally-aligned plate that can be raised or lowered.
Flow 2.0: This was improved to 3.0. These are plates located on either side of the Smart Plate that move together to make different kinds and heights of waves.
Autowake System: This system ensures a smooth ride and works harmoniously with the Smart Plate and Flow technologies. It allows the driver to configure the distribution of the boat's weight. This helps wake surfers to create a high wave albeit slower than wakeboarders.
Although Moomba boats were manufactured as a cheaper alternative to the Supra lineup, this doesn't mean they are made with lower-quality materials. In fact, the hull is made of the same materials as that of the more expensive wake boats. The difference lies only in the internal parts.
1. Engines and Systems
Moomba wake surfing and wakeboarding boats use top-of-the-line power plants. It uses Raptor by Indmar 6.2L. Its specs reveal a 16-Valve V8 engine that is highly efficient. Take note there are also other engines like 6.2L Raptor 400, Raptor 450, and 6.2L ROUSHcharged Raptor 575.
As for upgrades, there is 580 lb-ft of torque and 510 HP. However, this is only available on the Moomba model 'Makai.'
When it comes to system features, modern models are equipped with automatic and wireless applications. The most notable feature is the AutoWake technology, an auto-pilot system, as the name suggests.
This allows you to engage in and enjoy watersports without worrying about controlling the boat's functions. The monitors are touch-screen as well to make operating faster and easier.
2. Appearances and Features
There are standard LED lights for lighting options and intelligent sensors. These are useful, especially for evening activities. There is also compact storage for food and drinks so Moomba owners can take a break from the watersports.
The 2022 models of Moomba ski boats and Moomba wakeboarding boats have standard non-skid floorings. Naturally, any rider would still prioritize safety during any water activity.
There are also convertible sliding rear seats, wireless charging stations, and a sound system with Bluetooth Fusion Stereo and WetSound speakers. These are all suitable for hosting a small party in your boat, after all the tiresome watersports.
3. Moomba Boat Models
There is now a wide selection of Moomba boat models in the market now. Take a look at their similarities and differences:
| | | | | | |
| --- | --- | --- | --- | --- | --- |
| | Length | Seats | Ballast | Tank | Unique Features |
| Makai (largest boat) | 24.5 feet | 18 | 4000 lbs | 70-gallon | Wireless charging, Autowake system, heater package, standard G6 ballast system |
| Mojo (comfort and style) | 23 feet | 17 | 4000 lbs | 70-gallon | Portside seating filler cushion, optional G6 ballast system, Autowake system |
| Max (super deep hull) | 22.6 feet | 17 | 4000 lbs | 65-gallon | Sundeck walk-across and step-down, optional exterior Crystal Graphic, deep hull storage, Autowake system |
| Craz (classic wake boat) | 22 feet | 16 | 3000 lbs | 49-gallon | G3 ballast system, Autowake system, sundeck walk-across and step-down |
| Mondo (easily towed and stowed) | 20 feet | 13 | 3700 lbs | 39-gallon | Standard swivel board racks, flip-up driver seat bolster, optional Triton Vertical board racks, wireless charging |
4. Moomba Boats' Price
Different models have varying costs. For instance, it can go as low as $5,995 and high as $198,403 for luxury versions. Common models start with prices such as $68,700 for Mondo, $71,600 for Max, and $87,320 for Makai. Moomba Mojo's price can start at $78,640 for its overall comfort and style.
Frequently Asked Questions
Is Moomba a good boat brand?
According to Moomba boat reviews, this vessel is most suitable for those who want to engage in high-powered water sports without spending too much. It easily adapts to the weight and can balance over dense water.
When it comes to pricing, Moomba boat dealers are impressed with its resale value. As long as it consistently performed throughout the years, it can still sell high–proving it is a good investment for boat owners and enthusiasts.
What is the difference between Supra and Moomba boats?
Essentially, Supra is the luxurious version of the Moomba. It is suitable for more cutting-edge waves and activities. This is because the ballast system allows drivers to customize the waves for wakeboarding. The control system also provides a higher level of responsiveness on the water than Moomba.
However, Skier's Choice who builds Moomba boats can provide the same optimal performance as the other brand. You can just choose to invest in Supra if you want a more elevated experience.
What engines do Moomba boats use?
The brand typically uses the Raptor by Indmar. It uses top-notch quality fuel, prioritizing efficiency so you can use your boat for long periods of time. It also makes the boats less potentially harmful to the environment.
Conclusion
Knowing what company or who makes Moomba boats can help you identify where to purchase them, and evaluate the best model for you. After all, boats are investments so it has to be something you can maintain and use for a long time.
This is why boat owners and enthusiasts go to Skier's Choice for their premium Moomba and perhaps, Supra brand for a more luxury option. To choose the perfect wake-surfing or wakeboarding boat for you and your family, consider your budget, and try out different models.
Read more: Who invented the first boat?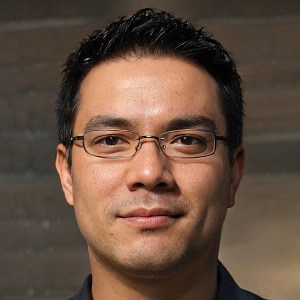 Ten years of enjoying countless trips on boats never made me love them any less! So I am here to put all those experiences into good use for other boaters who want to have a safe and fun trip with their friends and families.