When it's time to polish and wax your boat, you can't help but wonder about boat polish vs wax. What's the difference between these two?
Polishing comes before waxing. You can polish a new boat and after oxidation is removed on a used boat.
These reasons also oblige boaters to apply wax. However, there are various kinds of wax formulated for specific surface conditions.
Despite the differences, there are common requirements when you wax and polish your boat. You have to make sure that the surface is dry and clean. In addition, the application should be in a circular motion. To know more about marine wax and polish, read on.
Polishing Boat
1. Why do you need to polish a boat?
The boat's surface deteriorates because of oxidation. If you ignore polishing and maintenance requirements, your boat looks dull and rough.
Before polishing, you have to clean your boat, and some cases may need compounding. Depending on the size of your vessel, this process takes time and effort. But once you see the result, you'll be satisfied. Polishing creates a smooth, glossy surface that is protected from harsh elements.
2. What you need when polishing your boat
3M makes boat polishers in three degrees of efficacy. You can choose from light, medium, and heavy based on your boat's condition. Marine 31 also understands this matter and formulates various products.
Marine 31 Gel Coat Gloss and Color Restorer should be used to remove oxidation and grimes. You can apply it even under direct sunlight. After getting rid of the accumulated flaws, you can use Marine 31 Gel Coat Final Step Polish. This is only recommended for new boats and newly restored vessels. As mentioned, they're the situations when polishing is applicable.
Polisher or buffer – It's fine to manually apply a polisher but you can freely use a buffer or buffing machine. You'll appreciate this tool as it makes detailing easier and quicker. Chemical Guys and Dewalt are the finest ones in the market.
Wool pad or foam pad – Before polishing, you have to remove the oxidation and other undesirable accumulation. Hence, you have to prepare a couple of wool pads or foam pads to buff a boat. Those with large boats should get a Marine 31 Universal Pad Washer so it's possible to make used pads clean again.
Waxing Boat
1. Why do you need to wax your boat?
Waxing a boat hull brings a lot of benefits. For aesthetics, it makes the hull shiny as the color intensity remains the same. When it comes to durability, boat wax is reliable as it can protect the boat well from harsh sunlight, saltwater, and algae in the long run. Because of its protective layer, it won't be hard to clean your craft.
2. What you need when waxing your boat
You can counter oxidation and fading when you wax a fiberglass boat. Like polisher, there are various kinds of boat wax to resolve the issues on your boat. Check the following choices to know what your boat needs.
Carnauba wax – This is the wax intended for new boats and those that have little oxidation. You can apply it manually or by a buffer.
Restorer wax – The formula of this wax is for eliminating heavy oxidation. Thus, it has a thick texture that requires a power buffer. You can check Star Brite Premium Restorer Wax, and 3m Marine Restorer and Wax as they've already proven their effectiveness to many users.
Cleaner wax – When choosing a cleaner wax, it will be based on the level of oxidation. You can get the light Meguiar and 3m for medium oxidation. You can apply the cleaner wax by hand or buffer.
Comparison of Polishing and Wax
When comparing marine polish vs wax, you can't say that one of them is better than the other. Your boat's condition and sailing habits will tell you whether you need only one or both. You would likely need to do both if your vessel is always exposed to harsh outdoor elements and you sail all summer long.
Boat wax leaves a durable layer that promotes protection. However, polishing should come before waxing based on the boat detailing chronological order. If your boat needs waxing, you have to do polishing first. Some may choose not to do waxing since their boats are not frequently exposed to harmful elements.
In my opinion, it's best to do both of them to maintain your boat's appearance and color without hassles. I noticed that after applying wax, my boat's hull became shinier and the color deepened. It's wonderful to keep your boat looking brand new even as you continue to use it for years.
How Often to Perform Maintenance on Your Boat
Since polishing and waxing are parts of your boat maintenance, you may wonder about the frequency of doing these procedures.
After the sailing season, you can execute the necessary maintenance before you winterize your boat. You have to do these things before the sailing season begins. It's not only to prepare your boats but also to provide them protection as they're exposed to harmful elements.
To Conclude
Boat polish vs wax have their differences. But they also share a common goal: maintain your boat in good condition. Polishing comes before waxing. But polishing is only for aesthetic effect while waxing can deliver long-term protection from harsh elements.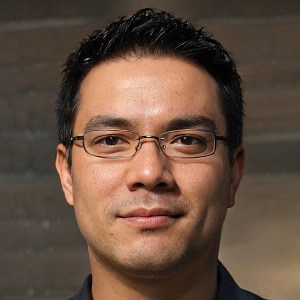 Ten years of enjoying countless trips on boats never made me love them any less! So I am here to put all those experiences into good use for other boaters who want to have a safe and fun trip with their friends and families.