Boat enthusiasts out there certainly have their choice of watersports boats. Some of you prefer the popular MB boats. But do you know who makes MB boats?
For those unfamiliar, these are sports boats designed and manufactured by MB Sports. 'MB' stands for Mike Brendel, the owner of this MB boats manufacturer.
MB Boats Origin
MB Sports began as a family business. It started with Irv Brendel and his son, Mike, whose initials inspired the company's name and logo.
In the late 1950s, Irv built drag boats called Hondo and Brendella. These flat-bottomed became renowned worldwide for their high quality. Hondo was nicknamed 'Hot damn Hondo 006' for breaking and setting records in the history of racing.
Later on, Irv worked with his son, Mike, whose knowledge and skills in water skiing led to the design of what was called Ski Brendella. It became a well-known ski boat manufacturer.
Eventually, in 1993, Irv and Mike officially founded MB Sports. With help from trusted partners, they built the first MB ski boat called Kermit. The bright green of the gel coat inspired the nickname, taking off from the iconic cartoon character.
Later in the 2000s, the company grew massively and one of their well-known boats is their B52 MB wakeboard boat. This design pioneered modern boats for wakeboarding, with fiberglass hull vessels measuring 19 to 24 feet in length. Another boat line that the company made is the Tomcat.
In 2006, B52 was graced the cover of the WaterSki The fact it was featured proves its growing popularity–and it deserves it for its focus on performance-driven design.
This history of MB boats may help you whether you want to know more about this sports boat for a possible investment or you are settling legal issues with your boat.
Although MB Sports has been in the boat-making business for quite some time, the company has yet to introduce many models apart from the B52 and Tomcat. The owners are more concerned about the quality of the boats than quantity.
Why Choose MB Boats?
The company's massive growth throughout the years is rooted in its consistent innovation and quality. While they currently have limited models, each boat boasts robust performance. Below are the models they manufacture:
1. B52 Series
Be it the Alpha, 23 Classic, or 21 Classic, these vessels are praised for wave-making abilities. The two Classic models are beginner-friendly. Even first-time boat navigators can use its surf and ballast system and GPS Control. The boats in this series cost around $145K to $173K.
2. Tomcat Series
Part of MB Boats' premier line, these vessels boast monster motors like the 510HP for its F24 Alpha model. Meanwhile, the Classics are well-liked for the easy-to-navigate and efficient ballast system. The boats in this series cost around $ 145K to $ 185K.
As with any investment, purchasing these boats has its advantages. Being touted as the best manufacturer, MB Sports has a solid reputation and extensive experience in wakeboarding.
One can expect that they will deliver value for your money. Compared with other wakeboard boats, the average prices of MB boats are budget-friendly. There are downsides, however, like maintenance costs and unavailability of dealers outside the US.
Frequently Asked Questions
Are MB boats any good?
MB boats have proven their top-notch quality throughout the years. From the wakeboarding features to the accessories, the company allows users to customize their boats. Even the details are paid attention to, such as in-gel graphics without stencils, grills, shift knobs, and wheels.
In terms of warranty, the company covers damages up to five years. This includes replacing upholstery (especially in cases of tear), heavy stains on the carpet, and any minor scratches on the gel coat of the boat.
If you want to be certain of your investment, purchase boats from a manufacturer with a solid reputation.
Are MB boats easy to maintain?
Like any other boat, maintenance requires general cleaning. This includes checking for damages to wiring, the engine and even scratches on the gel coat.
Fortunately, the B52 model is quick to drain. The tanks are connected to the rear sacks, so you may drive for only 15mph or so. In less than five minutes, the sacks are already drained.
Additionally, the valves are manually operated. So, you get fewer costs in replacing electronic systems that can easily be damaged.
Conclusion
If you are a wakeboarding enthusiast, you probably wondered, "Who makes MB boats?" Irv Brendel, together with his son Mike, built MB Sports with their knowledge, skill, and passion for watersports.
As it began as a small company, they knew to pay attention to the processes and details no other boat manufacturer does. This performance-centric service built a solid reputation until the present, where they are the choice for watersports boats.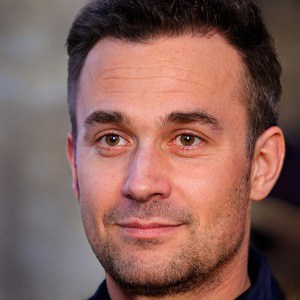 I am passionate about water sports and technical fields, so combining both makes me interested in making contents about boat accessories. With my partner, we went on many trips and sports games together, which led us to think about how we can spread our joys and passions to many people.