Determining what to wear when fishing on a boat can be challenging for many first-time anglers. After all, the ideal dress for fishing varies across weather conditions, fishing environment, and other factors.
As a rule of thumb, you'd want your outfit to protect you from the elements without restricting the casting and reeling movements. The footwear must also be slip-resistant so your feet can stay secure on the boat.
Join us to explore the most appropriate attire for a fishing trip. Let's start.
Begin With the Fundamentals: What to Wear?
Seasoned anglers have one rule for clothing essentials – LAYERS! A single layer will not be enough to protect you. At least two will do.
A base layer – Breathable, moisture-wicking, and lightweight fabrics are ideal for the base layer garment (i.e., polyester, merino wool, polycotton blend, and nylon).
An outer layer – Quick-drying, breathable, long-sleeved shirts (i.e., nylon) are perfect.
Shorts or pants – Multiple-pocketed nylon pants or shorts are ideal because they are waterproof, stain-resistant, and tear-resistant.
Footwear – Sneakers, sandals, boots, and other footwear with nonslip soles are ideal.
Other essentials – Polarized sunglasses, wide-brimmed hats, and gloves are essential extras to clothes for fishing.
1. Fishing Outfits in Warm Weather
The summer fisherman attire varies from its cold-weather counterpart to accommodate the higher environmental temperature. Here's what a typical outfit looks like when fishing in summer.
Extra shirt – Fishing under the scorching sun can make you sweat profusely, especially when fighting a "monster" on the line. Thus, you'd want a spare shirt to change into.
Fishing life vest – No fishing outfit is complete without a life vest with multiple pockets for organizing fishing essentials.
Hat – A wide-brimmed hat is necessary to keep your top cool when you go deep sea fishing or freshwater angling.
Sunglasses – The sun's reflection off the water can damage your eyes. And that's why polarized sunglasses are necessary.
Face mask – Some hats have narrow brims; they only cover half the face. Unfortunately, the exposed face is prone to sunburn, even if you've put on sunscreen. Having a face mask solves this problem.
Rash guard – Insects and other critters come out to play in hot weather. You can protect yourself from these nasty creatures with a rash guard. It also improves sun protection.
Gloves – Accidents happen on fishing expeditions, especially when reeling and handling an "aquatic fighter." Save yourself from cuts with gloves.
Rubber-soled sneakers – Most anglers prefer closed shoes, while others pick open sandals. In any case, the footwear should be non-slip.
2. Fishing Outfits in Cold Weather
The freezing temperatures can make fishing in the winter more challenging than summertime angling. You must consider thermally insulated clothing, especially when ice fishing. Also, keep in mind that you should wear three layers of clothing when fishing in cold weather.
Moisture-wicking sweatshirt and undergarments – Your first layer of garment must be comfortable, featuring excellent insulation against the cold.
Waterproof jacket – The best jacket for fishing in the winter or cold weather should have exceptional waterproofing. You don't want to "freeze" while fishing.
Waterproof pants – Just as a waterproof jacket is crucial, pants with exceptional water repellence are also necessary. Moreover, you will want pants that don't restrict your movements.
Extra socks – Bringing a few extra pairs of warm and cozy socks should complete your fishing attire, especially when angling on the ocean.
Rubber-soled boots – Boots cover more of the lower legs than conventional shoes, making them ideal for cold-weather fishing. Wader shoes are an excellent choice for winter fishing.
Hats – During cold weather, you'd want a hat that can provide decent insulation, such as a beanie.
Gator – To protect your face and neck from the sun and cold wind, you should wear a face gator.
Tips for Choosing the Right Fishing Clothing
Seasoned anglers adhere to the following three principles when picking a fishing outfit:
Protection – Your clothes must protect you from the elements, be it the sun, wind, or cold. Hence, you might want to choose women's fishing clothing that safeguards their "delicate" skin without undermining angling performance.
Comfort – You'll want the fishing attire, be it for men or women, to feature exceptional moisture-wicking properties, stretchability, and breathability. They must allow you to move freely, even with the full gear on.
Stealth – This factor is necessary when fishing in shallow water. You'll want to stay inconspicuous with your surroundings to avoid scaring fish. Hence, grays, blues, browns, and greens make an excellent fly fishing outfit.
What Footwear Should I Put on?
Always consider slip resistance when deciding what shoes to wear—rubber soles usually have this characteristic. Open sandals or closed sneakers are ideal for summer fishing, while boots are preferable in the winter.
Socks are footwear, too. Hence, you might want to invest in polyester socks for summertime fishing because they are breathable and comfortable. During the cold months, wool socks should keep your feet warm.
Other Essentials and Gears
We already covered polarized sunglasses, thick gloves, and wide-brimmed hats as fishing essentials.
However, you might forget other items, such as drinking water, snacks, sun protection cream, a cooler, insect repellent, a first aid kit, a mobile phone, IDs, medicines, and towels.
Conclusion
Deciding what to wear when fishing on a boat requires appreciating the "layers" fishing clothing principle. The colder the fishing environment, the more "layers of clothing" you should have. It's a simple rule even greenhorn boater-anglers won't forget.
Think of it this way. You have little protection against the sun, wind, moisture, water, and everything in between without these "layers" and associated accessories. It's beyond fashion style. Fishing clothing is all about protection and comfort.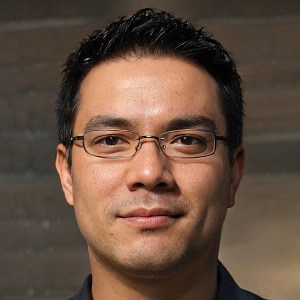 Ten years of enjoying countless trips on boats never made me love them any less! So I am here to put all those experiences into good use for other boaters who want to have a safe and fun trip with their friends and families.