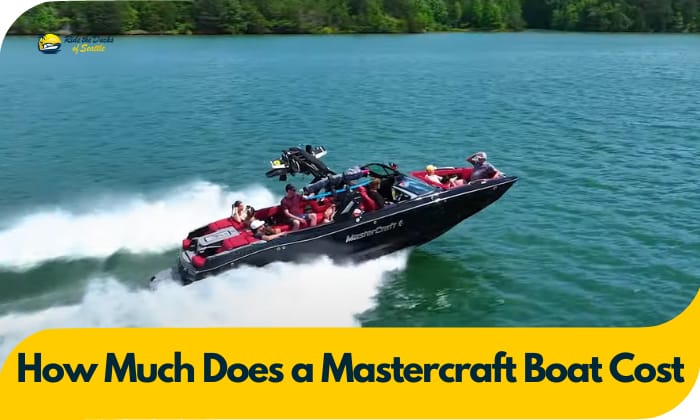 Few power boat brands are as iconic as MasterCraft. These vessels have unparalleled performance and cutting-edge design, leaving other brands crying in their wake. Unsurprisingly, many aspiring owners ask, "How much does a MasterCraft boat cost?"
You can buy a cheap, second-hand unit for less than $30,000 or opt for the brand's top-of-the-line model worth about $280,000. The wide price variance reflects the influence of some factors in the boat's costing.
Keep on reading to know more interesting facts.
How Much Do Mastercraft Boats Cost?
MasterCraft offers avid wake boarders, skiers, and wake surfers 17 boat models across five series lines. Each series and model has unique feature sets and technical specifications underscoring its pricing category.
Our research on popular boating platforms reveals that the most affordable MasterCraft boat you could buy is a 2015 MARISTAR VSR for less than $30,000. On the other hand, the 2024 X26 has the heftiest price tag at about $278,400.
Here's a table showcasing six MasterCraft boat models along with their respective prices. Take note of the model year and features to understand any price disparities .
MasterCraft Model
Features
Price
2024 X26
The X26 is a luxury 18-seater 26-foot MasterCraft towboat with:

● Advanced SurfStar technology, flawless styling, and exceptional performance.

● A 630-HP 6.2-liter Ilmor Supercharger delivers 665 ft-lb of torque, complementing its underwater exhaust for unparalleled on-water performance.

● It's the most expensive MasterCraft boat on the market.

$278,400
2024 XT20
A high-performance 20-foot towboat perfect for seating a dozen water adventurers.

● It might be modest in size, but its wake-making moves are as bold as its aggressive styling.

● It has a vector hull system and a proprietary technology for choosing seven wave profile presets for the perfect wakeboarding or water skiing experience.

$180,717
2014 X46
A 24-foot wakeboard and ski boat, this 2014 X46 is a phenomenal MasterCraft speed boat.

● A 430-HP 6.2-liter Ilmor MV-8 powers the drivetrain.

● The cockpit features a 7-inch display.

● A 2nd-generation surf package, and other features and amenities too advanced for its time.

$87,900
2024 Ashley Kidd Edition XT23
Named after pro wake surfer and internet personality Ashley Kidd, this limited edition XT23 features a ballast system that delivers 3,300 pounds to create the most stunning waves for professional wake surfers and boarders.

● Its 23-foot hull is enough to accommodate 16.

● The cabin features advanced electronics and digital technologies to ensure a professional-grade wake surfing experience.

$239,759
2015 MARISTAR VSR
This watercraft is the cheapest MasterCraft boat on Boats.com.

● It measures 22 feet long and features a fiberglass hull and an INDMAR 350 MPI engine.

● The VSR looks small but can comfortably accommodate 14.

● Its wakeboard tower is perfect for spotting water adventurers in the wake.

$29,384
2024 XStar S
This 23-foot MasterCraft ski boat:

● Features the revolutionary SurfStar technology, allowing wakeboarders and skiers to enjoy consistent waves and wakes.

● It has a 6.3-liter supercharged Ilmor engine

● Sufficient luxury features and amenities for 16 passengers.

$243.342
As you can see in the table used MasterCraft boats are more affordable than the latest iterations. However, the specific boat model is also a crucial factor. For example, the 2015 MARISTAR VSR is a year-model later than the 2014 X46, yet it's nearly $50,000 cheaper than the latter.
How is Pricing Determined?
MasterCraft boat prices vary across several factors, including boat series, brand-new vs. second-hand, features set, and dealership.
We must point out that MasterCraft X-Series boats are the brand's top-of-the-line, explaining the X26's ridiculous price tag. Hence, even older X-series versions will still command a higher price than other models.
Some boat dealerships have a higher markup price for their MasterCraft offerings, while others are content with a reasonable sum.
Boat length and features set are also price determinants. For instance, a more powerful engine (i.e., more horsepower) commands a heftier price tag than an underwhelming unit.
Additionally, engine runtime on second-hand boats can influence its price, like a car's odometer reading determining mileage and final purchase price.
Conclusion
How much does a MasterCraft boat cost? Your potential budget for a MasterCraft boat can be as varied as the brand's model offerings. Second-hand units allow cash-strapped folks to own a high-tech, high-performance, sport-focused power boat.
But if you've got the dough, going all-in with MasterCraft's top-of-the-line is the way to go. You'll never regret every second of it because you'll be the envy of everyone when you hit the water.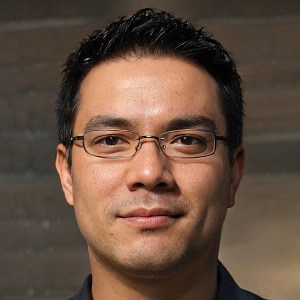 Ten years of enjoying countless trips on boats never made me love them any less! So I am here to put all those experiences into good use for other boaters who want to have a safe and fun trip with their friends and families.