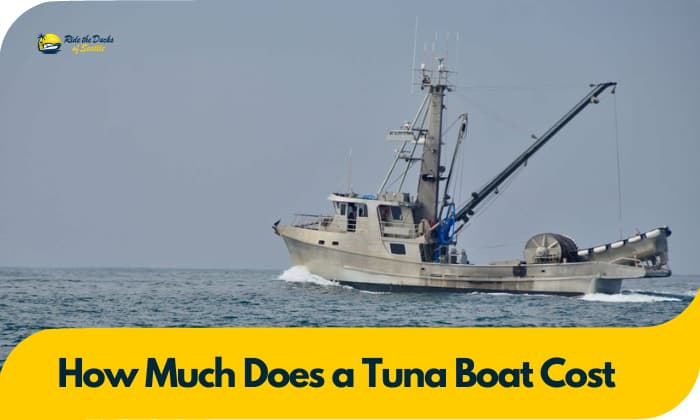 With a single Bluefin tuna capable of fetching $3 million at the Toyosu fish auction in Tokyo, Japan, it is unsurprising to ask, how much does a tuna boat cost? After all, you will want the best boat to reel in a golden catch.
Although you can get a tuna boat for $20,000, several factors can drive the prices beyond the million-dollar mark. So, how much should you budget?
Read on.
Tuna Boat Price by Type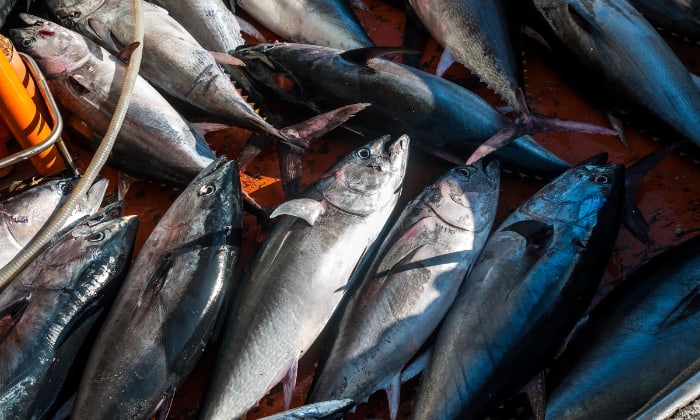 Several factors can influence tuna fishing boat price. And the first consideration is boat type or brand. Like everything else, proprietary technologies and boat manufacturing processes impact a tuna boat's purchase cost.
For example, a 48-foot Ocean Motor type has a $180,000 price tag, while a similarly-sized Dixon Series 60 Detroit can set you back by $300,000.
It's another matter if you're talking about Wicked Tuna boats from the hit reality TV show about Gloucester tuna anglers. These sensational vessels cost $100,000 to $300,000, excluding electronics, tuna fishing gear, navigation equipment, and tuna fishing-specific customizations.
For example, the 44-foot Calvin Beal-type FV-Tuna.com tuna boat piloted by Dave Carraro costs $70,500. Meanwhile, TJ Ott's 48-foot Dixon Series 60 Detroit-type Hot Tuna boat nets $300,000.
We created the following table to help you appreciate tuna boat prices by boat type.
| | |
| --- | --- |
| Tuna Boat Type | Price |
| 35-foot Duffy | $80,000 |
| 35-foot Maine Downcast | $80,000 |
| 32-foot Blue Hill Marine | $130,000 |
| 36-foot Daniels Head Novi | $140,000 |
| 44-foot Calvin Beal | $150,000 |
| 48-foot Ocean Motor Yacht | $180,000 |
| 40-foot Young Brothers | $200,000 |
| 36-foot Northern Bay | $220,000 |
| 47-foot Idle Oars | $299,000 |
| 38-foot Young Brothers | $189,000 |
| 45-foot Provincial Boat Builders | $220,000 |
| 43-foot Torres | $250,000 |
| 48-foot Dixon Series 60 Detroit | $350,000 |
Tuna Boat Price by Size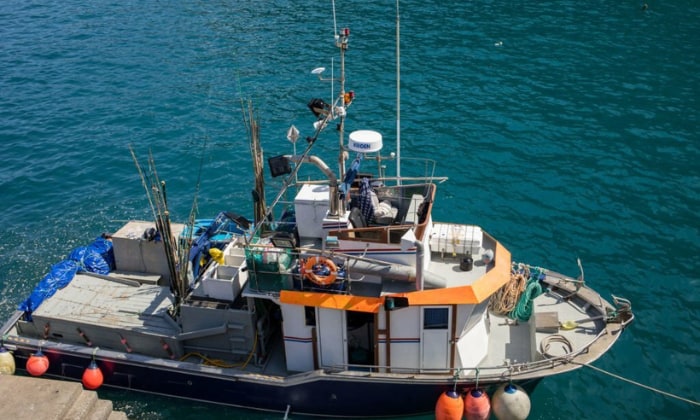 Brand or type is not the only factor influencing tuna boat prices. Size is crucial, too.
For example, a fully-equipped 40 ft tuna boat (about 12 meters long) can set you back by $300,000. Meanwhile, an 80-foot tuna fishing vessel (about 24 meters) can cost you over $1.5 million, complete with everything you need to net a million-dollar tuna.
On the other hand, a purse seine-type commercial fishing boat can cost at least $2.5 million.
Interestingly, the world's super-seiner, the FV Albatun Tres, can cost tens of millions of dollars. It's 115 meters or 377 feet long and 16.6 meters or 54 feet wide. The Albatun Tres can grab 3,000 tons of tuna per trip.
We prepared a table to help you appreciate a tuna boat size's influence on price. Bigger boats with lower prices tend to be older than a similarly-sized, newer vessel.
| | |
| --- | --- |
| Tuna Boat Size (Length x Width) | Price |
| 43 by 12 meters (141.1 by 39.4 feet) | $11 million |
| 51 by 8.6 meters (157.3 by 28.2 feet) | $1 million |
| 61 by 11 meters (200.1 by 36.1 feet) | $6 million |
| 65 by 13 meters (213.3 by 42.7 feet) | $3.5 million |
| 80 by 17 meters (262.5 by 55.8 feet) | $20 million |
Other Prices to Consider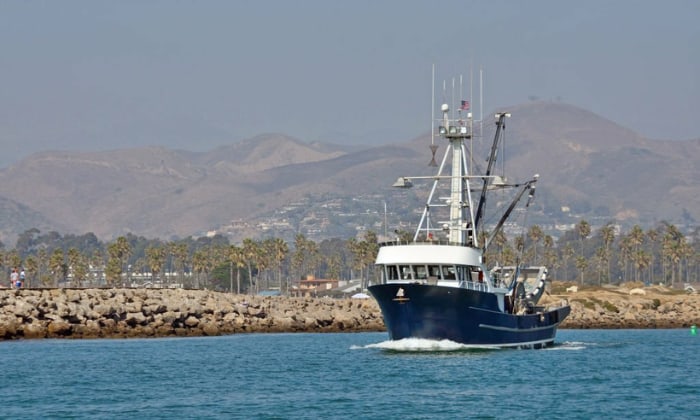 The cost of a tuna fishing boat extends beyond the vessel. We summarized other financial considerations that go into owning a tuna boat.
Item
Small Tuna Boat
Large Tuna Boat
Annual maintenance
$25,500
>$25,000
Regulatory fees
$15 to $55 per foot
Fuel
$22,000 per season
>$25,000 per season
Others (license, trolling, insurance, fishing equipment)
$1,750 to $2,050
Sonar
$500 to $5,000
>$6,000
Radar
$1,000
>$100,000
GPS
<$1,000
>$1,000
Tuna tackle
<$5,000
>$5,000
Crew
$40,000 to $55,000 per deckhand
Captain
$80,000 to $100,000
Unfortunately, tuna boats aren't indestructible. They are vulnerable to the elements, leading to costly repairs.
Moreover, fuel prices are highly volatile. They could be down today and skyrocket tomorrow.
The larger the tuna boat, the more crew it needs. Such a boat also consumes more fuel because of a larger and more powerful engine. The equipment and fishing resources are also upsized and expensive.
Another factor that matters is the crew size. The fewer deckhands on each fishing trip, the lower the expenses. Unfortunately, it can also undermine your tuna-catching capabilities.
Conclusion
How much does a tuna boat cost? We don't have a clear-cut answer to this riddle because several factors can influence the picture. However, tuna boat type and size remain the most crucial attributes, with other factors stemming from these two.
If you're a beginner, we recommend setting a $300,000 budget for the tuna boat and associated expenses. It should be sufficient to net you a good-quality fishing boat capable of catching a million-dollar tuna.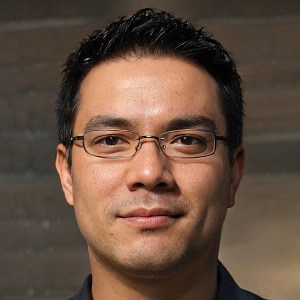 Ten years of enjoying countless trips on boats never made me love them any less! So I am here to put all those experiences into good use for other boaters who want to have a safe and fun trip with their friends and families.