Setting up a suitable boat mooring position is an essential field to study if you're a beginner in boating and intend to park your vessel on the water. This will guarantee that you can moor boats safely and securely.
In this article, I will show you useful guidelines on how to moor a boat while keeping your vessel on the water in many circumstances and other tips about securing boats in a moor that can be applied in real situations.
To sum up, there are different types of boat mooring that you can face while parking your craft at any harbor or dock:
Mooring your vessel next to another one while stern on
Mooring a boat to a buoy
There is also specific knowledge about mooring a craft and some notices you need to remember about boats in moor in each situation. Therefore, stay tuned!
What is Mooring a Boat?
Instead of dropping anchors to park your watercraft anywhere you choose, mooring refers to lassoing, tying as well as tethering, or otherwise attaching your boat to a permanent structure, such as a mooring buoy. A dock, buoy, wharf, or pier are all options for mooring your craft.
If you're mooring at a port or pier together with lots of other boats, you could end up having a wharf, or dock space that only suits your boat's width rather than its length. Nevertheless, you will always get your own mooring path for convenient accessing and launching.
Each mooring area requires a particular set of equipment. The top three of these are likely to be the anchor, mooring chain, and buoy. Using these tools, you will only have to provide a line or hook that can help your craft attach to the mooring location.
Here is another interesting fact about boat mooring. On the water, you may come across vessels that are tethered together. This is referred to as "rafting up," since it involves a boat tied to another craft. It can be helpful when all other mooring stations are filled in an emergency or mingling with another yacht on the sea.
Before Mooring a Boat
Necessary gears
Despite requiring different tools, there are many gears that boaters have to prepare no matter which kind of mooring techniques they choose. Those items are:
Bowline: Keeps your craft from sliding side-to-side by connecting the bow cleat to the pier.
Stern line: This is important for stern mooring style. It helps prevent your vessel from moving side-to-side by attaching the boat's stern cleat to the pier.
Fenders: Cushions that protect your craft's hull from getting damages incurred by dock collisions.
Cleats: A must-have accessory in any boat. This item is a horn-shaped piece of hardware utilized for fastening lines from your vessel to a dock.
Elements to check before moving boats in moor position
Many factors must be considered before deciding to tether a vessel to a port, including tide variations and mooring locations. It is essential to ensure that these uncontrollable elements will not affect your craft while you are absent.
Dangerous objects: Keep an eye out for any submerged hazards, which are generally marked with red marker poles, as well as overhanging branches that might harm your boat's windscreen or canopy as you reach the shore.
Fenders: Ensure the fenders are arranged to prevent the hull from rubbing and do not impede any heating outlets when you park against a wharf or artificial bank or when you double moor alongside other vessels.
Tide: Make sure that the water is deep enough to keep your craft from running aground as the tide goes out. Leave adequate slack in the lines to adjust for any changes in the tide.
Engines: When moored, do not keep your engine running in gear to avoid damaging the banks.
Putting Boats in Mooring Position: Detailed Tutorials
In many situations, mooring a boat is as easy as eating a cake since the position where you aim to park your boat is wide and full of space. Then, all you need to do is pull your craft up to the bank as parallel as possible and let your crew member tie the bowline to the dock.
However, some circumstances require specific skills and knowledge to successfully moore boats to the right spot without damaging other crafts nearby. Here are the three most popular mooring locations that may occur:
Mooring your craft next to another one while stern on
Usually, you are not allowed to moor your vessel stern-on on any river unless there are signs indicating that action directly. Nevertheless, in particular yacht stations or crowded boatyard basins, you may sometimes be asked to moor boats stern on. Follow these steps to park your craft precisely:
Step 1: Stop your boat's bow opposing the chosen mooring location.
Step 2: To swing the stern into line within the mooring spot, slam the rudder roughly over and toss the throttle a couple of bursts forward. Then, slowly move your boat back up, but not too slow as you may lose the steering wheel's control.
Step 3: A few rapid throttle surges ahead will bring your craft to a stop as your stern reaches the pier. After that, when your vessel is close enough to the bank, send some crew members to step onshore and knot both stern lines together.
Further notices:
Continue to run your engine until you've safely docked your boat.
Sometimes, it is simpler for you to jump in the boat lying next to it then pull your craft in; however, remember to seek the boat owner's permission first.
Allow for drifting in the case of a severe crosswind or tide.
Mooring a boat to a buoy
Unless the buoy you chose is public property, be ready to leave quickly if the owner shows up. Calculate the size of vessels moored on comparable buoys nearby and consider carefully to determine whether the buoy is sturdy enough to park your yacht.
If you come across an empty mooring buoy, draw up as near as feasible and use your lasso method or the craft hook to connect your line and the buoy. Here are steps for you to practice mooring your craft to a buoy:
Step 1: Maneuver the boat so that you can see the anchoring buoy where you want to be picked up.
Step 2: Slowly approach the buoy from the downwind. Put your motor in neutral, then use a marine hook to recover the buoy's pick-up wire.
Step 3: Pass the bow rope through the pick-up wire's loop.
Step 4: Tie the bowline to bow cleats on the dock, and those are on the starboard of the vessel. Don't forget to leave enough rope to prevent the buoy from being dragged underwater.
Boat anchoring
This mooring technique is the easiest and the most suitable for those who want to park their boat temporarily on the water. You have to steer your craft in the direction of the wind. After that, drop your anchor overboard and fasten your pennant. Then, hook the vessel to the rope and carefully circle the mooring to ensure a firm grip.
Conclusion
Mooring a boat is an essential skill that should not be overlooked by boaters to maintain the safety of their vessels while leaving them in the port for a long time. By following these instructions, you can easily put your boats in moor securely while not worrying about them slipping away. Still, my best advice is to choose a suitable moor to park your boat and equip your craft with items like this Utility Boat Anchor.
Did you enjoy the article on how to moor a boat? Do you want to add anything else? Please let me know and leave a comment below.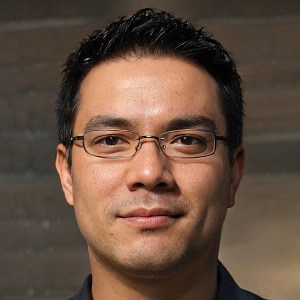 Ten years of enjoying countless trips on boats never made me love them any less! So I am here to put all those experiences into good use for other boaters who want to have a safe and fun trip with their friends and families.