Are you worried about taking your untitled and unregistered boat into Florida waters for fear of being caught and penalized? Like any other vehicle, your watercraft must also have the correct legal documentation before you can use it in your outdoor adventures.
If you do not know how to register a boat in Florida with no title, you will want to read this article. The Florida boat registration process can be intimidating to first-time boat owners. I hope this post will make Florida vessel registration more convenient for you. In short, here's what you need to do:
Determine if your boat needs titling
Prepare the documents & money for titling and registration
Title & register the boat at a license plate or tax collector's office
Things You Need for This Tutorial
Registering an untitled boat in Florida is not a complicated process as long as you have the following things.
1. Documents that Prove Boat Ownership
Titling and registering any vessel requires proof of ownership, including official sales receipts and other vital information. Other documents you must prepare include a Manufacturer's Certificate of Origin, an executed bill of sale, a federal marine document, and a builder's statement.
It is essential that the document has a detailed description of your boat, including the manufacturer or builder's complete name, the year of build, boat type, propulsion system, hull material, hull identification number, type of fuel, boat length, and intended vessel use.
2. Knowledge of Vessels Exempt from Florida Titling and Registration
The Florida government has a set of rules exempting boats from its titling and registration requirements. It would be wise to access this information before contacting your county's tax collector or an authorized license plate agent.
For example, vessels used exclusively on private bodies of water, such as lakes and ponds, do not require titling and registration.
Non-motorized watercraft shorter than 16 feet are also exempt from titling and registration. Hence, if you have a 12-foot boat without any form of motor or engine, you will not need to worry about having it titled and registered.
Federally documented boats are also exempt from registration and titling requirements.
3. Fee for titling, registration, and other costs
Steps to Registering an Untitled Boat in Florida
Step 1. Determine if your boat is title-exempt
The Florida Highway Safety and Motor Vehicles (FLHSMV) requires all vessels for registration to have the correct title of ownership. However, there are exemptions to the rule. Hence, it would be wise to check the FLHSMV rules to see if your watercraft is exempt from titling.
Step 2. Visit a license plate agent office or tax collector with your boat documents
If your boat is not from the title exemptions list, you must visit a license plate agent office or a tax collector together with your watercraft documents.
If you bought a brand new vessel, you must bring the Manufacturer's Certificate of Origin. You may also present a statement of the builder if you don't have an MCO.
If you bought the watercraft outside Florida and the state does not have an MCO, you must secure proof of ownership. In most cases, the dealer's bill of sale can serve as proof of vessel ownership. Ensure it contains a complete vessel description.
Owners of used vessels bought from states without titling requirements must bring the watercraft's current registration certificate and the current registrant's bill of sale.
You might want to perform a boat registration number lookup from the state where the watercraft was last registered.
Step 3. Pay the correct vessel titling fee
To register the boat in Florida, you must have it titled first; unless it is exempt from titling.
After presenting your proof of vessel ownership to the tax collector or license plate agency, you will pay the correct titling fee.
When you apply for your boat's Florida Certificate of Title, you will pay $5.25 for an electronic title or $7.75 if you want a real document to prove your vessel ownership. If you want your application expedited, you may have to pay $11.
If the vessel record has liens, know that there is an extra $1 fee for each lien.
Registered boats acquired outside Florida have an additional $4 fee, bringing the total to $9.25 (electronic title) or $11.75 (paper title).
Step 4. Apply for vessel registration
You can apply for an Fl boat registration together with the vessel title with an authorized license plate agent or a county tax collector.
Since your boat does not have a title yet, you must produce documents that establish proof of vessel ownership.
It can include a builder's contract, a federal marine document, an executed bill of sale, a manufacturer's statement of origin, or other acceptable documents.
Step 5. Pay the vessel registration fee
Florida law provides owners of recreational watercraft with reduced registration fees if their boats have an Emergency Position Indicating Radio Beacon. If you have a Personal Locator Beacon, you can enjoy reduced registration fees, too.
The fees (vessel registration fee, reduced fee, and optional county fee) are as follows.
Class A-1 vessels measuring less than 12 feet – $5.50, $2.95, and $4.13
Class A-2 boats between 12 and 15.9 feet – $16.25, $11, and $7.63
Class 1 watercraft 16 to 25.9 feet long – $ 28.75, $20.40, and $11.63
Class 2 vessels 26 to 39.9 feet long – $78.25, $57.50, and $27.63
Class 3 watercraft 40 to 64.9 feet long – $127.75, $94.95, and $43.63
Class 4 boats 65 to 109.9 feet long – $152.75, $113.40, and $51.63
Class 5 vessels longer than 110 feet – $189.75, $141.15, and $63.63
Registration applicants should know that there is a $2.25 service fee on top of the vessel registration fee. You will also pay a $0.50 FRVIS fee.
The county fee is applicable only to boats registered in the following Florida counties: Broward, Dade, Palm Beach, Sarasota, Charlotte, Monroe, Hardee, Pinellas, Manatee, Hillsborough, Collier, Polk, Martin, Lee, and Volusia.
Step 6. Pay other fees
If you use your boat for commercial purposes and you are a non-Florida resident, know that you will pay a $50 commercial vessel license unless exempt.
If you failed to pay the sales tax before the registration process, you will have to pay this, too. If already paid, you must present the official receipt of payment.
Conclusion
Learning how to register a boat in Florida with no title lets you take the necessary steps to have it titled and registered. Doing so allows you to enjoy your water-related adventures without fear of getting apprehended for an untitled and unregistered watercraft.
Was this article beneficial in helping you understand how to register your untitled watercraft in Florida? I am confident your fellow boat owners will also love to learn this information. You can share this article with them.
I will also be glad to answer any questions you may have or respond to your feedback.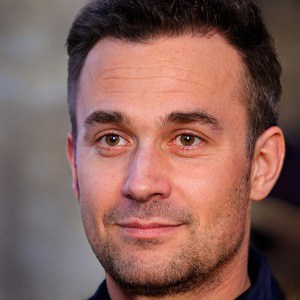 I am passionate about water sports and technical fields, so combining both makes me interested in making contents about boat accessories. With my partner, we went on many trips and sports games together, which led us to think about how we can spread our joys and passions to many people.