Most boats you've seen most likely have a particular sheen on them, giving off a sleek look. You may find yourself wondering, what is the gel coat on a boat? FIY, it is a protective layer for watercraft. Most gel coats are made of epoxy, polyester resin, and more.
Like other gel products, the coat gives off a smooth and polished surface. It is durable and protects the boat from chemicals that can easily damage it. This includes harsh salt water, ultraviolet rays, and damage from possible marine life attaching to the vessel.
What is the Gel Coat on a Boat? What is It for?
The gel coat acts as a protective layer on water vessels like ships and boats. You can find this on the hull or the bottom of the boat. This is why some watercraft have a high shine on them.
The coating prevents the build-up of harmful elements like sea water, underwater creatures, etc. The gel also protects the boat from harsh UV rays that can quickly fade the color and damage the material of the vessel or ship.
What is a Gel Coat Made of?
The gel coat consists of different chemicals. These include polyester resin and epoxy. Typically, these are formulated into two parts so a first layer of resin is applied to the boat. Some stronger formulations can be submerged underwater for a long time.
How Does It Work on a Boat?
In creating boats, manufacturers apply gel coat over fiberglass first. Resin is added to the mix to reinforce the structure.
Manufacturers spray it onto the mold surface. It is done layer by thin layer for an even coverage. Each layer needs to sit for 15-20 minutes before another is applied until it reaches 20-25 mils.
Once the mold is removed, the coat is left, giving the boat's hull a glossy finish. It won't be chipped off as the coating blends with the resin and reinforcement.
The Good and the Not-so-good
A gel coat is essentially a special polymer or resin. Generally, it is 0.55mm thick, sufficient for shielding the boat from harsh substances and water activity. Here are some of its advantages:
Thicker than marine paint – While some people use standard marine paint, more is needed for long-term protection. Gel coats are thick and less porous, preventing dust from entering.
Better overall protection – Made of resin, gel coats repel water and resist ultraviolet rays to avoid damage to the boat, especially for long trips or for watersports like water skiing. The polymer nature of the coat also withstands harsh weather conditions.
Gel coats have standout qualities, but there are also disadvantages to them. Here are some:
Not easy to apply – To apply gel coat to a boat, you need to do it during the molding process. You need to wait for the mold to form before taking off and revealing the coat underneath.
Requires regular care – Gel coats require frequent waxing or refinishing of the fiberglass in the boat to keep moisture away.
Few color options – Unlike paint which comes in various colors, gel coats are limited. So, sometimes, in gel coat restoration, you must select the one closest to the original color of your boat's hull.
What is the Difference Between a Gel Coat and Paint?
Unlike paint, the gel coat is thicker to protect the fiberglass on the boat's base. It is designed to stick to fiberglass, so it would be difficult to try applying it to other materials like metal and concrete.
Tips for Applying Gel Coat
Here are the two types of coats:
General-purpose – This type is flexible, softer, and thinner than the tool type. It is easy to apply, and you only need about3 to 0.77mm of thickness. A general-purpose coating 'absorbs' the shock from rough activities. So, it suffers the damage, and your boat remains unharmed overall.
Tool gel coat – This type contrasts general purpose: it boasts of its hardness or durability. This is ideal for boats (or even surfaces) that don't undergo much water activity.
Using the gel coat on a boat's hull may eventually crack from the constant 'shock.' It is better to apply it on the bottom-most part where the boat is simply submerged.
Selecting the coat type is vital, and what comes after is the gelcoat application. Here are the basic tips for doing it:
Clean your boat thoroughly with a pressurized spray hose and mild cleaning products. As much as possible, you need a smooth, flat surface. Otherwise, the coat may not stick well.
Protect the undamaged areas of the boat. This is crucial as you may accidentally apply the coat on these parts.
Make sure the color of your gel coat matches that of the hull. As you need to re-apply, the good thing is some gel coat repair kits come with tints. You can mix the right tint to match your previous coating.
Frequently Asked Questions
How to restore the gel coat on your boat?
Basic care involves thoroughly cleaning brushes, rags, and sponges with soft bristles. This avoids scrubbing the gloss away and creating additional nicks or scratches.
You can make a cleaning solution with a cup of detergent in warm water. Never use harsh cleaning products, as these can age the coat easily.
You may also use a gel coat restorer for boats to help in sealing damages, 'reversing' faded fiberglass, and restoring oxidized gel coat. Most of these products have heavy-cutting formulas, so you don't need to spend much effort scrubbing as well as spending a lot.
To learn more detailed steps, check it out here!
How long does a gel coat last on a boat?
With proper wax, it can last for 15 years up to two decades. However, as time passes, your boat will gradually lose its high shine. You would want to refinish it as it can garner sand build-up, get scratched from harsh waves, and earn other natural signs of weathering. This is labor intensive, especially if you want to keep your boat looking brand new.
How vital is a gel coat on a boat?
Painting a gel coat on a boat is important as it acts as the protective layer on the vessel. The last thing you want is to quickly get nicks and abrasions on your boat.
Conclusion
The next time you go on a day cruise, you don't have to wonder about what is the gel coat on a boat. Painting on a boat's fiberglass with a gel coat is essential to protect it from harsh elements.
It is more challenging to apply than marine paint, but it is worth the effort. Select the right type of coat and purchase kits with more tint options. It is all part of boat maintenance which you should always be on top of.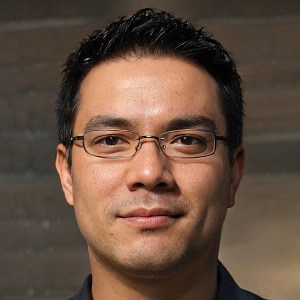 Ten years of enjoying countless trips on boats never made me love them any less! So I am here to put all those experiences into good use for other boaters who want to have a safe and fun trip with their friends and families.