We understand why newbie boat owners and boaters visiting Florida want to know which of the following is required to operate a boat in Florida. Do they need a boater's license, a Certificate of Title, a vessel registration, or all?
You only need a Boating Education Course completion certificate, a Florida Boating Safety Education ID card, and a photo ID to operate a boat in Florida.
Please continue reading to learn more about the Sunshine State's boating license requirements.
What is Required to Operate a Boat in Florida
It is worth pointing out that the Sunshine State does not have the "typical" boating license. We say "typical" because Florida does not call this document a "license." The state calls it the Florida Boating Safety Education ID Card. You also need a photographic ID together with the FBSE ID.
You might also want to know there are no minimum age requirements to operate a boat in Florida. However, to ensure safety on different vessels, there will be age-related requisites.
1. How to Get the Florida Boating Safety Education ID Card (Boater's License)
Let us start with the most obvious question. Who needs a boaters license or Boating Safety Education ID in Florida?
Florida law states that anyone with a birth date of January 1, 1988 and later must apply, complete, and successfully pass a boating education course duly approved by the National Association of State Boating Law Administrators (NASBLA).
After passing the course, you must apply for a Boating Safety Education Identification Card with the Florida Fish and Wildlife Conservation Commission (FWC).
However, most online course providers automatically submit a request to the Commission for card issuance upon course completion.
Some providers are not FWC-affiliated. Hence, you must request the card yourself. Print the online certificate of course completion, ensuring it has the following information.
Course name
Student's name (including middle initials)
Student's address
Date of course completion
You should receive the ID card within three weeks.
Please note that you do not need a Boating Safety Education ID Card to operate a motorboat with less than ten horsepower. But you'll need a Florida jet ski license (Boating Safety Education ID Card) because stock PWCs have 60 to 310-HP engines.
Visitors to Florida do not need to take the boater's exam, provided they have proof of completion of a similar course in their home states. Otherwise, they can get the Florida Boater Education Temporary Certificate.
Non-residents can take a 25-item online test, pass it, and secure the temporary certificate. They must present this document with a photographic ID when renting a boat in Florida.
2. Boat Registration and Titling in Florida
Section 328.01 of the 2022 Florida Statutes Chapter 328 describes the requirements for a Certificate of Title. We summarized the legal requisites in the following table.
Requirements
New boat

Boat owner information, including true name and complete address (residential or business)
Complete vessel description, including Hull Identification Number (HIN), unless one has a homemade boat
Valid passport or driver's license for individual applicants
Federal employer identification number or Florida business license for business applicants
Notarized statement of the boat builder or other Florida FLHSMV-recognized entities for vessels less than 16 feet
FWC Certificate of Inspection and a notarized statement of the boat builder or other FLHSMV-recognized entity for boats larger than or equal 16 feet
Prescribed titling fee

Titling-exempt new boat

Application form
Titling fee

Florida-titled pre-owned boat

The latest title document for the boat
Certification of ownership transfer from previous owner
Lien statement (if any)
Titling fee

Pre-owned boat outside Florida

Application form
Original copy of boat manufacturer's statement of boat origin (for states with such regulations) OR the original bill of sale copy (for states not requiring MSO)
Latest vessel certificate of registration
Titling fee
Florida boating laws do not require mandatory boat registration because you can have the vessel registered in another state. However, residents have 30 days to work on Florida registration after buying a new boat.
We recommend getting your paperwork done to make everything legal. And since you need a valid title to register your watercraft, it makes sense to apply for a title first before registration on the same day.
Section 328.48 of the Florida Statutes Chapter 328 lists the requirements for registering a water vessel.
Registration fee
Vessel owner information (complete name and address)
Residency status
Business (federal or county business identification number) or personal (valid passport or driver's license) identification
Complete boat description
Executed bill of sale OR federal marine document OR manufacturer's statement of vessel origin OR builder's contract
Vessel Certificate of Title
The requirements can be confusing, but everything is worth it once you have the boat title and registration.
3. Exemption of Ownership and Registration
Boating regulations in Florida are less stringent than in other states. For instance, the state government recognizes watercraft that require no registration. Hence, the state legislature added Section 328.48 in the Florida Statutes Chapter 328, exempting the following.
Watercraft stored, maintained, and operated exclusively on privately-owned bodies of water (i.e., ponds and lakes)
Federally-owned, maintained, and operated watercraft
Lifeboats and similar watercraft on large ships
Non-motorized powered vessels under 16 feet long (i.e. paddle boats, rafts)
Non-motorized watercraft, regardless of length (i.e., kayaks, canoes, rowing sculls, and racing shells)
Watercraft duly registered outside of Florida (in other states or other countries) do not need titling, provided they do not operate in Florida waters beyond 90 days.
Commercially-owned vessels for marketing and testing purposes are also exempt. Amphibious vessels for military purposes with a valid FLHSMV title are excused from the legal requirement.
4. Safety Equipment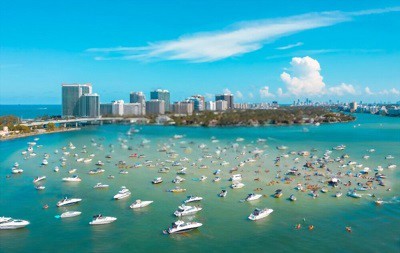 Although a boating license in Florida does not exist, the state still requires boaters to complete and pass a NASBLA-approved boating education course.
And while you already have your Certificate of Title, Registration, and Boat Operator's Safety Education ID, you might want to go all the way. You must also become familiar with the safety equipment mandated by the Florida Statutes Chapter 327.
You need a Type I, II, III, or V personal flotation device for every person on your boat. Florida boaters also need visual distress signals, such as pyrotechnic and non-pyrotechnic devices. Horns and whistles are also a must.
Fire extinguishers and backfire flame arrestors are also necessary for most Florida vessels.
FAQs
Is insurance required for boats in Florida?
The Sunshine State does not require boat insurance coverage. However, boating accident-related emergency repairs can set you back thousands of dollars, if not more. Most homeowners' insurance policies also do not cover such expenses.
Hence, insuring your boat in Florida is sound advice.
How long does a boating license last?
The Florida Boating Safety Education ID Card has lifetime validity. Meanwhile, the temporary boating certificate is only valid for 90 days. That answers the question, how long do boaters license last in Florida?
What do airboats in Florida need?
Automotive-style mufflers are required to be installed on airboats in Florida. Alternatively, airboat owners can set up an underwater exhaust or any system to reduce the engine exhaust's noise. Flex pipes and cutouts are illegal.
Airboats also need a flagpole at least ten feet high and 10×12 inches in dimension. Don't opt for any color other than orange, or you'll violate marine laws.
Conclusion
We hope you found our answer to the question, "which of the following is required to operate a boat in Florida?" definitive enough.
You do not need a "license" in the traditional sense. However, you must have a Florida Boating Safety Education ID card and a photographic ID.
And if you are only visiting Florida and would like to go boating, you can opt for a Florida Boater Education Temporary Certificate, valid for 90 days.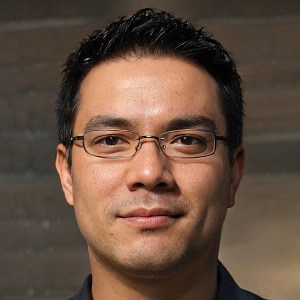 Ten years of enjoying countless trips on boats never made me love them any less! So I am here to put all those experiences into good use for other boaters who want to have a safe and fun trip with their friends and families.