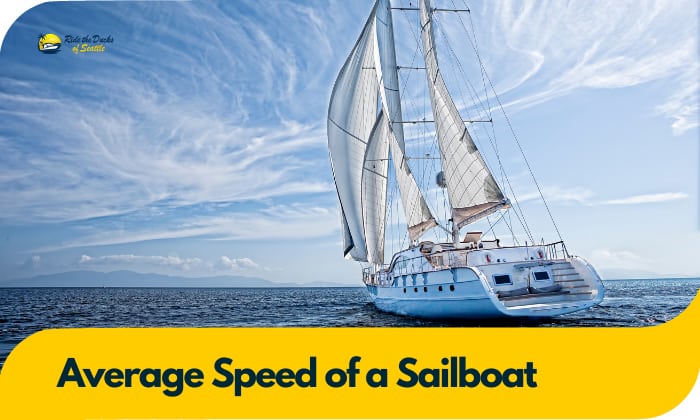 You might have seen how sailing yachts seem to outpace motorized boats in a regatta, prompting you to ask about the average speed of a sailboat. Although the record holder (the Vestas Sailrocket 2) can blitz to 65.5 knots, the run-off-the-mill sailing vessel can only reach four to six knots.
Several factors influence sailboat speeds, and we will examine each in this article. Please keep reading, so you will not miss the invaluable information you will get from this post.
How Fast Can a Sailing Vessel Go?
Regatta-competing racing sailboats can reach a top speed of about 20 knots, while custom-built high speed racing yachts can log 50 knots. As mentioned, the Vestas Sailrocket 2 blitzes the waters at a dizzying 65.5 knots (75.38 miles per hour or 121.31 kilometers per hour).
On the other hand, the average sailboat in lakes and other bodies of water can only top the speed charts at seven knots (8.06 MPH or 12.97 KPH), averaging about four to six knots (4.6 to 6.9 MPH or 7.4 to 11.1 KPH).
An 1800s or 1970s sailing ship (i.e., galleon or clipper) has about the same speed as the average modern sailboat. However, it is worth noting that the Sovereign of the Seas logged the highest velocity for a sail-powered ship at 22 knots (25.32 MPH or 40.75 KPH) in 1854.
Meanwhile, the fastest sailing dinghy is the International Moth, blasting the waters at 35.9 knots (41.3 MPH or 66.5 KPH).
So, why the variance?
Two intrinsic (within the boat itself) factors impact the speed of sailboat units. These include hull shape and vessel length.
1. Hull shape
Racing sailboats are faster than cruising yachts because of their unique hull shape differences.
A sailboat built for speed has a super-slim hull and straight buttock lines. The aft section forms a straight line between the slightly wide transom and the hull's lowest point.
Meanwhile, sluggish sailboats have a "fat tub" hull shape, a narrow stern, and a curvy hull.
2. Sailboat length
There is a scientific explanation about the impact of sailboat size (or length) on its speed. Sailing vessels create a wave pattern as they move along the water, one at the front and another at the back.
A water wave sufficient to help the boat move occurs if the sailboat's length is similar to the length of the wave. This phenomenon "lifts" the vessel's bow, increasing its speed while reducing water resistance.
Hence, a longer sailboat will have a greater cruising speed than short vessels because they can create longer waves.
We prepared the following table to illustrate how vessel length impacts sailboat speed. Hence, a 40 ft. sailboat will always be speedier than shorter sailing vessels (<40 feet).
| | |
| --- | --- |
| Sailboat Length in Feet | Speed in Knots |
| 15 | 5.19 |
| 20 | 5.99 |
| 25 | 6.7 |
| 30 | 7.34 |
| 35 | 7.93 |
| 40 | 8.48 |
| 45 | 8.99 |
| 50 | 9.48 |
| 60 | 10.38 |
| 70 | 11.21 |
| 80 | 11.98 |
| 90 | 12.71 |
| 100 | 13.4 |
How to Calculate the Speed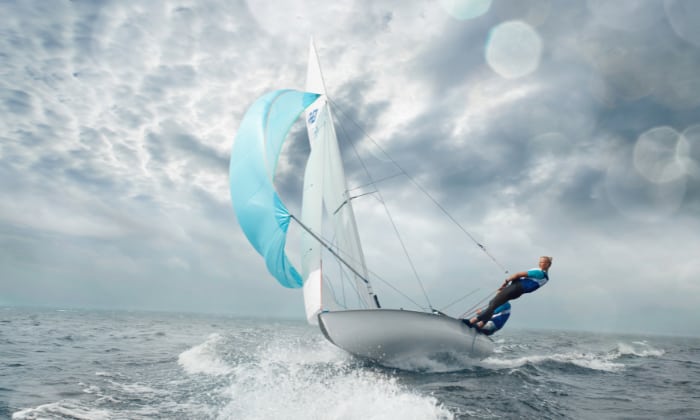 You can use an online sailboat speed calculator, input the required variables, and the system will automatically run the equation. Alternatively, you can determine your sailboat's average speed by following this simple formula.
Average yacht speed knots = (√(LWL))x 1.34
In which "LWL" is your sailboat's length at the waterline
Suppose you have a 36-foot sailboat that measures 26 feet at the waterline. The square root of 26 is 5.099. Multiplying this number by 1.34 will result in 6.832 or 6.8 knots.
How about a 59-foot sailing vessel with a waterline length of 47 feet? The square root of 47 is 6.86. We will get 9.19 knots after multiplying 6.86 by 1.34.
Please note that this sailboat speed is the average, provided you have clear skies, calm seas, and an ideal sailboat setup.
For example, suppose we achieved 6.8 knots with 15-knot winds and a sail setup of 50- to 120-degree true wind angle. We can expect our sailboat example to be slower if we do not achieve these conditions.
1. Alternative measurement
You can also determine your sailboat's speed by sailing from one point to another. However, you might have to ascertain the distance between these two locations beforehand, and it should be in nautical miles (NM).
Why nautical miles? We are measuring sailboat speeds in knots. One knot is equivalent to one NM per hour. It is worth noting that one NM is 1.15 land-based miles, to put it in perspective.
Take the known distance between the two locations (in nautical miles) and divide the number by the time it took you to complete the journey.
For example, suppose you sailed from Buffalo, New York to Detroit, Michigan, with a distance of 186.99 nautical miles, and it took you 23 hours to complete the journey. In that case, 186.99 divided by 23 hours is 8.13 knots.
You can also take your average sailing distance per day to gain a more comprehensive understanding of your sailboat's speed. For example, a sailboat with a 6-knot average speed can cover 144 nautical miles in 24 hours (6 x 24 = 144).
Something might be amiss if your boat sailed for 24 hours and covered less than 144 nautical miles. You might have more favorable sailing conditions if you traveled the distance in less than 24 hours.
2. Converting knots to KPH or MPH
Sailors use "knots" as the unit of measure for vessel speed. Unfortunately, ordinary mortals are unfamiliar with this metric. They are more in tune with "miles per hour" (MPH) or "kilometers per hour" (km/h or KPH).
We mentioned that a nautical mile is slightly longer than a land-measured mile (1.15 statute miles). We also know that 1 NM per hour is 1 knot. Hence, we can multiply the "knot" value by 1.15 to determine your sailboat's speed in MPH (miles per hour).
A mile is also longer than a kilometer (1 mile = 1.60934 kilometers). Thus, we can assume our KPH values will be higher than knots and MPH. We can multiply "knots" by 1.852 to get the value in KPH.
For example, a top speed sailboat blitzing at 50 knots has a maximum velocity of 57.5 MPH (50 knots x 1.15) or 92.6 KPH (50 knots x 1.852).
On the other hand, a 6.5-knot sailboat can only muster 7.475 MPH or 12.038 KPH.
Factors Affecting Sailboat Speed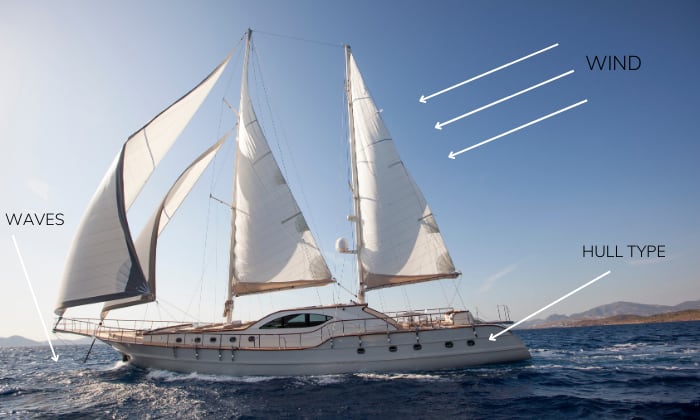 Although we already discussed hull shape and vessel length's influence on sailboat speed, three other factors can impact watercraft velocity.
1. Hull type
Sailboats with at least two hulls (catamarans) are 25 to 30 percent faster than monohulls, given equal lengths.
Hence, if a single-hulled sailboat can go six knots, we can expect a catamaran to have an average speed of 7.5 to 7.8 knots (8.625 to 8.97 MPH or 13.89 to 14.45 KPH). This sailboat hull can match a racing monohull sailboat's velocity with better comfort.
Add another hull to the catamaran (a trimaran), and you can outpace a racing monohull by doubling its velocity.
2. Wind
Although some sailboats have engines, most rely on wind power for propulsion. Hence, stronger winds can make a sailboat go faster by pushing against the sail. Unfortunately, wind direction can also influence vessel speed. You can go fast if the wind blows in your heading.
3. Waves
You might be inclined to believe that calm waters can make your sailboat go faster. Unfortunately, serene waters often mean gentle winds. And if there is not much wind to push the sail, you cannot expect your vessel to go faster.
Current, wind, and wave or sea condition is the most important factor in determining a safe vessel speed. If the water is rough, it is safer to reduce speed because bad weather can impair visibility and make it challenging to maneuver the vessel.
Tips to Improve Speed
Here are some tips to improve sailboat speed.
Ensure the sailboat's proper operating condition, especially the mast, sail, and extrusions. Check the hull and foils.
Be mindful of the sailboat's maximum weight capacity, ensuring you do not exceed the rating. Moreover, the correct weight distribution can help you pilot the sailboat faster.
You might want to brush up on your sailing competencies, including sail control, steering, sail angling, genoa and jib control, kite curling, efficient pumping, and wind positioning.
Check your sailboat's settings, including the shroud tension, mast rake, jib car position, mast step position, keel position, and vang tension.
Frequently Asked Questions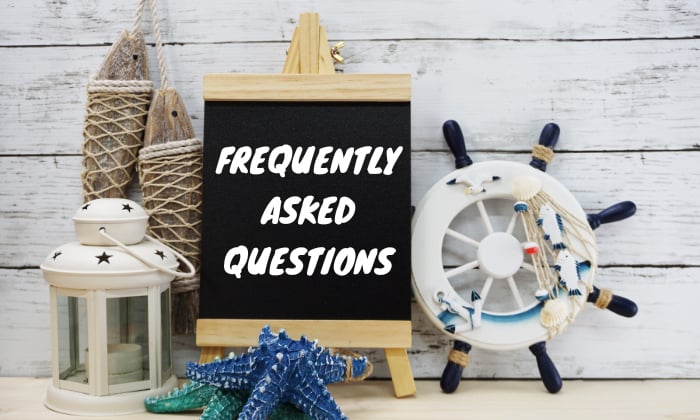 Sailboat speed vs wind speed: which's faster?
A vessel sailing faster than the wind is possible with a superiorly designed and streamlined hull and the correct sail angle. Otherwise, the sailboat will only be as fast as the wind speed on the sail.
It is also worth mentioning that sailboats with multiple hulls or a planing hull can be faster than wind speeds.
How fast can a sailboat go under power?
A sailboat under power can move on the water at an average velocity of four to five knots (nautical miles per hour) or 5 MPH (8 KPH). This is not very fast but not slow either.
Are catamarans or monohulls faster?
Multihulls (i.e., catamarans and trimarans) are faster than monohulls, averaging about nine to ten knots (10.35 to 11.5 MPH or 16.69 to 18.52 KPH). On the other hand, monohulls only average six to eight knots (6.9 to 9.2 MPH or 11.11 to 14.82 KPH).
Conclusion
The average speed of a sailboat varies across sailing vessel types, sailboat lengths, hull shapes, and hull types. Wind and waves can also influence sailboat velocity.
Given ideal weather conditions, the average sailing vessel can cruise at four to six knots. Custom-built, high-performance racing yachts can blitz the waters at up to 65 knots. Twin-hulled sailboats are 25 to 30 percent faster than their single-hull counterparts, while triple-hulls are super-quick.
Of course, everything depends on wave and wind conditions.\
Read more: The fastest speed of a boat.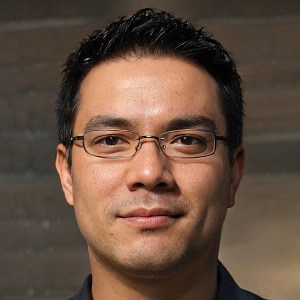 Ten years of enjoying countless trips on boats never made me love them any less! So I am here to put all those experiences into good use for other boaters who want to have a safe and fun trip with their friends and families.