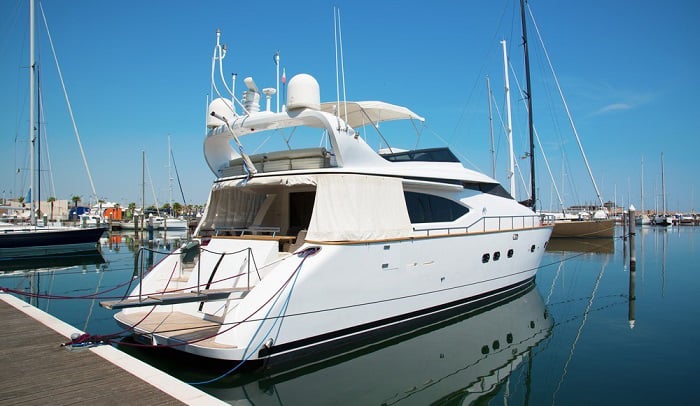 Are you thinking of buying a boat? Many factors go into deciding whether a watercraft is a wise investment, including annual in-water dock space fees. If you are wondering how much does it cost to dock a boat, I urge you to keep on reading.
Docking a boat is similar to parking your car in your garage. Unfortunately, the docking space at the marina is not yours. Thus, you must pay the authorities a fee for docking your watercraft at a reserved 'parking space'. So, how much money should you budget for dockage fees every year?
It varies depending on location and other factors. In the US, it can cost $800 to $1,800 to dock a boat per year.
Why Rent a Slip
We call the space you rent for docking your boat at the marina 'slip' or 'berth.'
You can say you need to rent a slip or rent a berth, but never lease a dock. A dock is a long structure that extends from the shore to over the body of water and is where different boat owners dock their vessels.
Let us look at the dock as an apartment parking lot with different parking spaces reserved for individual paying tenants.
The same thing applies when docking your boat at the marina. You rent a slip or berth (parking space) from the dock (parking lot).
Cost to Dock a Boat in the US
The average boat slip cost in the US is $800 to $1,800 annually, depending on where the marina is and the boat length.
If you do not plan to dock your boat on a permanent berth, you may pay a different rental fee, depending on the time of year you lease the slip.
Docking in prime locations is also more expensive than in other cities and towns along the coastline. For example, docking in San Francisco, Miami, or San Diego can set you back by as much as $17,000 every year.
On the other hand, if you dock in a small North Carolina coastal town, you may only pay as low as $288 or as high as $3,600 per year. The rental fee depends on your boat's length.
Some marinas also have a waiting list, requiring a deposit. For example, you may have to pay $50 to get on Marina del Rey's waiting list.
Cost to Dock a Boat in Other Countries
Some parts of the world have higher docking fees for boats than in the US.
For example, mooring your 85-foot boat in the French Riviera can set you back by as much as €4,650 (about $5,520) per month during the peak season. If you decide to stay for several days, you might have to pay €185 ($220) per night.
On the other hand, berth rental for the same boat during the off-peak can cost you €60 ($71) per night or €1,500 ($1,780) every month.
Docking in the United Kingdom is also more expensive than in the US. If you have a 50-foot boat, you can expect to pay about £3,800 ($5,300) every year, with around £1,800 for docking. The cost for docking is more expensive in the Southeast UK. Residential mooring in the UK can cost 30% more.
Berthing in Krabi, Thailand can cost you 25 Baht (75 US cents) per foot per day. If you have a 50-foot boat, you can expect to pay a daily boat slip rental cost of $37.50 or a monthly fee of $750 (500 Baht per foot).
The average docking fee in India is about 30,000 Rupees (about $403) per meter per year. A 32-foot boat can have an annual berthing fee of about $4,000.
It would be wise to remember that these fees are for marinas in prime locations. The prices should be lower in smaller ports.
How Much Does It Cost to Live Aboard Your Boat
If you choose to live aboard your boat, it would be best to know that the cost of liveaboard slips is more expensive than other types of berth rentals.
Most marinas have a flat fee, plus a slip rent ranging from $350 to $1,500. Some docks may charge you double or quadruple the average rent of a regular berth. For example, if the berth costs $500 per year, you can pay anywhere between $1,000 and $2,000.
You might also want to know that the waiting list is long for liveaboard slips because of limited berths per dock. Some marinas can have a waiting period of three to seven years for their liveaboard slots.
What Factors Affect Docking Fees
The differences in docking costs reflect the impact of several factors, such as location, season, boat length, boat type, and berth type.
1. Location
Wherever you decide to berth worldwide, location will spell a big difference between renting on a budget or leasing an expensive slip.
In general, metropolitan areas command a higher marina price than small-town docks and piers. The fees reflect the area's standard of living.
For example, the median standard of living in Los Angeles is 73% higher than the national average. On the other hand, Louisiana has a cost of living about 13% lower than the whole country.
It would be more expensive for boat owners in Los Angeles to rent a berthing space than it is for people in Louisiana.
Price differences also exist within states. For example, docking in Miami can set you back by $23 per foot per month. On the other hand, you can get a budget-friendly slip in Fort Lauderdale for only $1.50 per foot per month.
Different docks within a particular city or county can also have various slip rates. For example, Marina del Rey charges boat owners anywhere between $192 and $240 per foot per year.
If you dock your boat at the Yacht Haven Marina at the LA Harbor, you can enjoy lower rates of $10.50 to $12.95 per foot per year.
The same is true overseas
Popular tourist destinations command higher berthing fees than other areas. For instance, while the Mediterranean has prohibitive slip fees, you can find more affordable rates in the Turkish, Middle Eastern, and African coastal cities.
The Mediterranean's northern coast is home to some of the world's best tourist destinations, including the French and Italian Riviera and the Greek states.
Africa, South America, and Asia offer some of the most affordable slip rental rates. However, key cities in these regions will still command a considerable fee. Hong Kong, Singapore, and Tokyo are examples.
2. Season
If you plan to dock your boat on a permanent berth, you do not have to worry about paying seasonal fees. It only applies to transient boaters who may want a space for their watercraft for several days or a few months.
Unfortunately, boat slip rental cost tends to fluctuate with the changing seasons.
For example, prices are often higher in the spring and summer than in the fall and winter. More people tend to engage in water-related activities during the warmer months.
This surge in human activities prompts marinas and dock owners to hike their prices by as much as 40 percent from off-peak rates.
Some regions, such as those in the Mediterranean and the Caribbean, can charge more.
3. Boat Length
In general, the longer your boat, the higher the berthing rental fee. For instance, you can pay $250 per year for regular anchorage in the US if you have a 40-foot watercraft. If you have a 30-foot boat, you will only pay about $150 annually.
At regular docks, a slip for a 40-footer can cost $1,280 per year or $7,200 in prime locations. On the other hand, berthing a 30-foot vessel in a regular dock can warrant an $800 annual fee, $5,120 if in key cities.
4. Boat Type
The prices we discussed here are for boats. Some marinas may have different rates for other types of watercraft.
For example, the berthing rent for a catamaran is about 20% more expensive than ordinary boats. So, if you are paying $1,000 for a 40-foot boat, you may have to pay $1,200 if you have a 40-foot catamaran.
Many regions also have different rates for sailboats, commercial watercraft, liveaboard boats, and non-liveaboard vessels.
5. Berth Type
How you dock your boat is also a factor in the price.
Mooring is the most affordable way to 'park' your water vessel. Unfortunately, you will have to ride a small boat or dinghy to get to the shore. Mooring allows you to anchor your boat in the water, marked by a mooring buoy.
You can have a permanent or transient mooring. Permanent mooring is more affordable and has an exclusive slip for you to dock your boat.
An anchorage is similar to mooring, except that there is no platform to tie and secure your boat. You only drop the anchor and ride a dinghy to shore.
Docking is 'parking' your boat in designated berths at the marina. Its main advantage is that you have instant access to land. The issue is the rental fees.
Conclusion
Deciding to get a boat for your family not only involves budgeting for the vessel's cost. You must also answer the question "how much does it cost to dock a boat?"
Berthing fees depend on the location, season, berthing type, boat type, and boat length. It also depends on whether you wish to live aboard your watercraft or not. On average, you can expect to pay anywhere between $80 and $17,500 per year.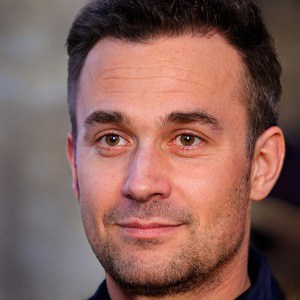 I am passionate about water sports and technical fields, so combining both makes me interested in making contents about boat accessories. With my partner, we went on many trips and sports games together, which led us to think about how we can spread our joys and passions to many people.