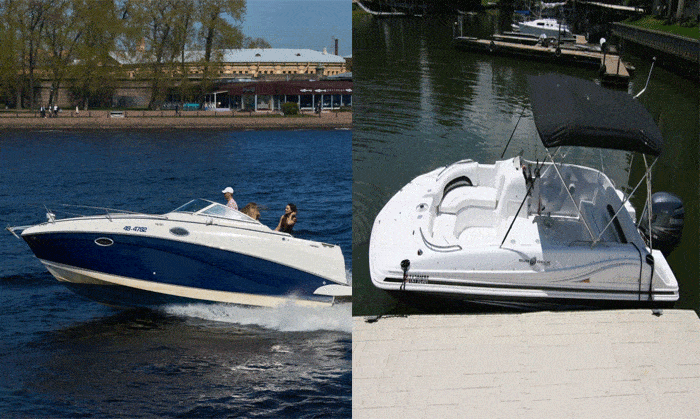 Purchasing family boats is a difficult task since these water vehicles are not just ordinary transportation. It can be insanely expensive to own a craft, so it is critical to do research before buying a boat to ensure you are getting precisely what you need.
Given that there are numerous options on the market, it is not easy to decide on the right boat for your family. Still, most boaters prefer pleasure vessels similar to runabout motorboats, which are small yet comfortable and have enough seats for a day of lake cruising.
Thanks to their conveniences, runabout boats are popular among boaters, such as bowriders and deck boats. Although many people may mistake the deck boat definition for a pontoon boat, it is typically a bowrider that is closer to a deck boat in terms of appearance and capability.
Hence, in this article, I will provide a detailed deck boat vs bowrider comparison based on aspects such as:
Design and style
Seating and capacity
Performance and speed
Maintenance and price
These differences will give you a brief overview of each kind of boat and help you to purchase the most suitable vessel for your cruising experience.
Moreover, there are other strengths and weaknesses for the two types of boats compiled in this article so you can decide which one suits you and your family's needs better. Therefore, stay tuned!
The Differences and Similarities of Deck Boat and Bowrider
First, let's find out which features the two boats have in common as well as their specialties compared to each other. As both are tempting and famous selections, manufacturers will frequently attempt to highlight their similarities.
1. The similarities of deck boats and bowriders
As I have mentioned above, the term "runabout" refers to a type of boat that may be divided into two groups: deck boats and bowriders.
Basically, they come from the same root, for instance, both deck boats and bowriders have fiberglass bottoms and a large deck area with plenty of space. With that structure, these vessels are primarily used for recreational purposes; you're unlikely to see them in a professional fishing competition.
Moreover, repair and maintenance are fairly easy for both boat types unless you push past their limits, for instance, deck boats are designed specifically for calm waters.
Since deck boats and bowriders are considered as runabouts, which are compact motor boats that can accommodate up to ten people, they are mostly used for watersports and activities such as wakeboarding and water skiing.
Nonetheless, these two boats are different in many features.
2. The differences between a

deck boat and bowrider
Since the hull forms of these two designs differ substantially, they will not perform similarly on the water. Deck boats have flat and wide bottom hulls and a short rise in the bow, as well as being broader in the bow. On the other hand, bowriders have a deeper V hull and a bow narrowing to a certain point.
Bowriders can be as short as 17 feet and as long as 30 feet in some versions. They have their own sitting compartment, which is equipped with rails and seat belts to keep passengers secure.
Due to their larger width and the small gaps between the craft's bow and stern, deck boats may contain additional features like a head or a food prep space.
Both bowrider and deck boat are large boats. This means your passengers won't be crammed and you'll have plenty of storage space.
Bowriders are distinguished by their thin front-end design, which resembles that of a bow. As a result, a significant number of seats is lost. In comparison to the bowrider, the deck boat offers greater storage capacity. In addition, it has a lot of room across its shape. If you choose a bowrider, be sure it has enough space in the front to accommodate your needs.
In terms of speed, a deck boat has an edge over a pontoon boat, but how is its performance compared to a bowrider?
Well, bowriders perform better at higher speeds even on rough waters thanks to their stern-drive motors, while deck boats are preferable on calmer days. This difference can be explained by their structures. While bowriders are designed with a V-shaped hull, deck boats have a flatter hull.
Thanks to the V hull, bowriders can move smoothly on rough waters and make sharper turns, hopping over waves. Meanwhile, on calm waters, deck boats are the best.
When it comes to maintenance, the deck boat and bowrider are extremely similar. The same maintenance procedures that you perform on a deck boat apply to a bowrider as well.
You should keep your boats as clean as possible. This involves cleaning both the interior and exterior of your boat. You'll want to make sure they're appropriately winterized for the season or else it will cost you a fortune to fix the motor.
However, deck boats are not as affordable as bowriders, since they can accommodate more passengers, which is attractive among family boat purchasers. On the other hand, with lower maintenance expenses and insurance rates, bowriders are often more affordable.
Bowrider vs Deck Boat: Strengths and Weaknesses
Based on the information I have mentioned above, it is easy to notice that both boat types have their own advantages and disadvantages. Therefore, in this part of the article, I will compile pros and cons and provide to you the most general point of view on these two vessels.
1. Bowrider
Thanks to the V-shaped hull, people mostly select a bowrider for rough waters. This design helps the boat to maneuver easily across any challenging platform with a fast and zippy ride. Hence, bowriders will be a perfect choice for boaters who are aimed for day cruising or watersports in the daytime.
Moreover, since the craft has a special hull structure, it is typically simple to tow the craft. In terms of variety, there are numerous vessel options that match your experience level with a minimum budget, so it will not be a big deal to find a bowrider fishing boat that suits your needs.
In spite of the convenience, there are several weaknesses that you will face when choosing a bowrider as your watercraft. The biggest drawback of bowriders is limited deck space, compared to deck boats. Also, these boats are not advised to families with young children due to its high floor plan, so please consider them carefully.
2. Deck boat
In contrast, deck boats's greatest advantage is their large capacity. The boat is able to accommodate up to 14 people while still having space for fish and tools. With those benefits, a deck boat is an excellent choice for fishing.
A tri-hull deck boat can travel softly and quietly through calmer waters as it is designed with a flat platform at the bottom. As a result, the boat width is expanded, especially the floor. This structure also increases the craft's storage space and seats as well as its ability to hold many passengers.
Thanks to the space, the low profile, and the comfortable design, this vessel is suggested for families with youngsters or elders.
However, since the boat has a flat hull, it is not able to hop over big waves but rather dive in, so it is definitely not advisable for ocean cruising at high speeds. Also, seats are placed forward-facing, which set up an annoying layout.
Bowrider vs Deck Boat: Which is Better?
Actually, there is no precise answer to this question. Which boat you choose is primarily determined by your family's condition, how often you want to go out on the water, and how much money you are willing to spend.
If you are looking for a vessel that can travel with higher speeds, and have a wide bow and muscle outboard motors, bowriders are your best option. On the other hand, a deck boat will be an amazing choice for families who are aiming for a large boat with a big tow eye and low profile layout.
Whatever you choose, we wish for you to enjoy many years of wonderful boating.
Conclusion
Making a wrong decision while purchasing a boat is certainly not a pleasure. Regarding this article, we hope that the above information can help you to buy the perfect boat for your family, so that fun and joyful memories will be created while playing watersports or lake cruising with your new vessel. Still, in case you want to improve your boating experience, check out some accessories for your craft like this Deck Boats Cover, boat fenders, or boat anchors.
Did you enjoy the article? Do you want to add anything else? Please let me know and leave a comment below.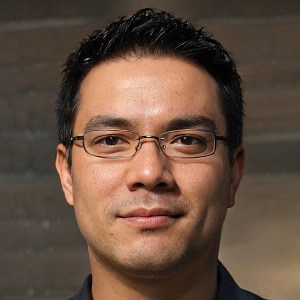 Ten years of enjoying countless trips on boats never made me love them any less! So I am here to put all those experiences into good use for other boaters who want to have a safe and fun trip with their friends and families.