Are you ready to buy a pontoon boat for your family and make your water-related adventures more worthwhile? Knowing the answer to the question, "how much does a pontoon boat cost?" will make it easier to buy such a versatile water vessel.
Pontoon boats are ideal for families with children because of their spacious decks. This attribute also makes it an excellent platform for fishing, skiing, hunting, and other activities. Unfortunately, these advantages can come at a cost.
I will help you decide how much you should save to bring home the best pontoon boat for your needs.
What Is the Average Price of a Pontoon Boat
The price of pontoon boats can range from as low as $20,000 to as high as $175,000. For example, you can get an 18-foot 60-HP G3 Suncatcher pontoon fishing boat for only $20,000. If you want a trendier pontoon boat, you can get the 27-foot 400-HP Harris Crowne DL 250 for about $150,000.
It is worth noting that these are approximate base prices. The boat cost can increase if you add optional features or require a different color scheme to match your lifestyle.
What Factors Affect a Pontoon Boat's Price
Pontoon boat pricing depends on several factors. It will be wise to learn these aspects to understand why some pontoon boat brands are more expensive.
It is tempting to buy a second-hand or used pontoon boat if you are on a tight budget. The cheapest used pontoon boat is $5,000, more or less. Unfortunately, I cannot guarantee you will use the boat long enough without significant repairs.
There is no telling when the engine will fail, leading to costly repairs or replacement. You will also not have a warranty for the pontoon boat, making it a risky investment.
On the other hand, buying a brand new pontoon boat is more sensible in the long term. Companies give their pontoon boats warranty, lessening your burden of covering maintenance, cleaning, and repairs. You might also get freebies that second-hand units do not have.
Of course, the issue here is the price. The cost of small pontoon boat can still set you back by $20,000 to $30,000 when buying brand new.
Most leisure pontoon boats in the US are between 18 and 25 feet long, although I have seen a 27-footer. The average length is 22 feet. But why does pontoon boat size matter?
A bigger pontoon boat lets you take more passengers, fishing gear, and other stuff. People can party on one section of the deck while you immerse yourself in fishing or hunting game fowl somewhere else.
Unfortunately, a large-size pontoon boat is also more expensive. It has a bigger and more powerful engine, extra features, and more materials used in its production.
You might want to look at a pontoon boat as a floating living space with a captain's seat and front and rear lounges.
Some manufacturers include a bar top, fishing chairs, and other amenities on the pontoon boat deck. Some companies also provide versatile seating, allowing the boat owner to modify the floor plan instantly.
Here is a tip. The more advanced and versatile the floor plan, the higher the pontoon boat price. I recommend checking your pontoon boating needs to decide the best possible layout.
The more powerful the pontoon boat's engine is, the higher its price will be. A brand new pontoon boat with a 150-HP motor can set you back by $12,000 for the engine alone. On the other hand, a 25-HP engine can add $6,000 to the overall price tag, while a 450-HP unit can cost $80,000.
It is not only the engine itself that can hike the cost of a pontoon boat. You might also want to consider the motor rigging system, steering type, and other add-ons. Some pontoon boat manufacturers also offer twin-engine watercraft, doubling the price.
Like cars, pontoon boats also come in different trim levels. These are versions of the same model with varying features and quality craftsmanship. The higher the pontoon boat's trim level, the costlier it is.
Standard and Optional Features
A pontoon boat's standard features might be optional with another brand. That is why it would be best to look at the different pontoon boat elements to determine if you need them or not. It would be best to buy a pontoon boat with everything you require without paying another dime for unnecessary parts.
If you need a distinctive feature, I recommend studying alternatives because add-ons can increase the price.
What Other Costs Should I Consider When Buying a Pontoon Boat
The pontoon boat's price tag is not your only concern when buying. Other expenses can also add to its overall cost. For example, you might want to deal with the cost of delivering or transporting the pontoon boat to your home. Taxes and accessories are additional cost issues.
Dealer Preparation, Freight, and Taxes
Most pontoon boat manufacturers have official websites where potential buyers can order their ideal pontoon boats. Companies ship the pontoon boat to a dealership nearest to you. The greater the distance between the manufacturer and the pontoon boat dealer, the higher the freight cost.
It is not uncommon to have a freight cost adding another $300 to $6,000 to the pontoon boat's price tag. Unfortunately, it is not your only concern. The dealer will also prepare the pontoon boat before you bring it home.
The preparations can include cleaning, oil level checking, propeller installation, and gas filling. Before releasing the pontoon boat, the dealer might also perform other services. These activities can entail charges outside the boat's price tag.
You will also pay a sales tax, with the rate depending on where you live. Most states have a 6% sales tax. Hence, you can expect to pay an extra $3,000 for a $50,000-pontoon boat.
Some dealers will deliver the pontoon boat to your home, while others do not. The question now is how to bring home the watercraft from the dealership. Moreover, how will you transport the pontoon boat from your home to the lake or river?
That is why a crucial accessory to get is a boat trailer, which can cost you another $1,500 to $2,500. It would also be best to get a boat cover for $200 to $500. Anchors are always a must-have in boats, setting you back by $50 to $200.
Adding furnishings to your pontoon boat can add an extra $1,500 to $2,000 to the cost. You might also want to allot $3,500 to $7,500 for the pontoon boat's deck, wall, and stand features. Installing a power assist system can cost you about $2,500 more.
Other pontoon boat accessories can run in the thousands of dollars.
How Much Should I Save to Buy a Pontoon Boat
I do not recommend touching your emergency fund to buy a pontoon boat. The amount of money you must save to buy this watercraft depends on how much savings you have and how much you are willing to spend.
If you have $30,000 in savings, using $20,000 for a pontoon boat might seem reasonable. However, you might also want to consider additional costs, which can run between $5,000 and $10,000.
Hence, you can save 30% of your monthly income to add to the $20,000 you already have. Alternatively, you might want to consider applying for a loan.
Conclusion
How much does a pontoon boat cost? It can be as low as $20,000 or as high as $175,000, maybe more. However, it will be wise to consider additional expenses, such as the accessories, taxes, freight, and dealership charges. It can bring your overall expenditures to about $30,000 to $200,000.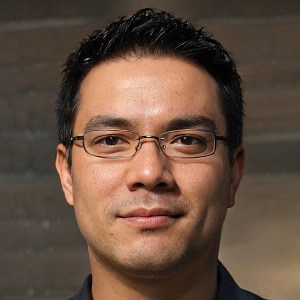 Ten years of enjoying countless trips on boats never made me love them any less! So I am here to put all those experiences into good use for other boaters who want to have a safe and fun trip with their friends and families.