How much does boat storage cost? If you're curious, storing your watercraft in indoor or covered boat storage facilities can cost you $8 to $18 per boat foot length every month. Placing it outdoors can save you $4 to $8 a month.
Meanwhile, "parking" your watercraft at a marina can cost you $6 to $12 a month for every foot of your boat's length.
These figures are variable, of course. So, please keep reading.
Average Cost Ranges for Boat Storage
The cost of storing boats varies across states, cities, and other jurisdictions. Although there's a national average, local marinas can implement relevant pricing schemes. As a rule, states with year-round warm weather often charge higher than cold locations.
1. National Average Prices
Calculating boat storage prices across the United States produces an average monthly cost of $33 to $465. These figures are only for self-storage options. Hiring professionals to store your watercraft might cost you a higher monthly fee.
Considering only the national average in determining boat storage rates can be a mistake. As mentioned, some regions or states charge higher than others.
2. Regional Variations
Like everything else, regional boat storage cost variations exist. States with year-round fair or warm weather might charge more.
For instance, storing watercraft in Florida (i.e., Orlando) can cost you at least $300 for a 10-foot by 30-foot self-storage unit.
Meanwhile, a 10-foot by 20-foot unit can cost you about $200 monthly boat storage rent in Fort Myers.
Summer boat storage prices in Los Angeles, California, can be prohibitive. Storing watercraft outdoors in a 10-foot by 22-foot space can cost you at least $430. Meanwhile, a 25-foot indoor boat "parking space" can cost as much as $600 per month.
Meanwhile, New York's average minimum winter boat storage rate is $500, whether indoors or at the slip. We say "minimum" because most New York boat storage companies offer winterization services, which can add at least $140 to the bill.
3. Size-Based Cost Breakdown
It's worth noting that some boat storage companies rely on watercraft measurements (i.e., boat length) to determine their rates. As a rule, boat storage price is proportional to boat length.
Size-based cost considerations vary across states and storage types. For instance, the monthly cost to store a boat indoors can be as low as $8 per foot in some states and as high as $18 in others.
On the other hand, a boat dry storage company can give you an excellent deal for only $4/foot/month. Pricier locations can charge up to $10. Meanwhile, wet storage can cost $6 to $12.
Suppose you have a 25-foot watercraft. You can expect to pay the following monthly fees depending on the storage type and location.
Indoor – $200 to $450
Outdoor – $100 to $250
Wet storage – $150 to $300
But what if you have a 30-foot vessel? Your boat storage costs will be $240 to $540 (indoors), $120 to $300 (outdoors), or $180 to $360 (wet storage).
Types of Boat Storage and Associated Costs
1. Outdoor
Outdoor storage for boats is inexpensive, especially if you have a boat trailer.
Unfortunately, it's not the safest option. Watercraft stored outdoors are at the mercy of the elements, including thieves, vandals, and other law-breakers.
You can "park" your boat in a commercial storage facility to benefit from a comprehensive security system. However, this method is slightly more expensive, especially in metropolitan regions.
Alternatively, you can shrink-wrap the watercraft to protect it against the weather, especially moisture. Some boat owners use a canopy or cover. These measures entail additional costs.
2. Indoor
Storing boats in facilities with roofs and walls is one of the best ways to safeguard watercraft, especially in the off-season.
Unfortunately, there are several downsides.
You can expect availability issues because almost every boat owner will want to store boat units in a well-protected environment. Planning is essential. Moreover, it's pricier than outdoor or slip options.
An added cost would be maintenance activities. Some indoor storage companies only allow professional technicians (often employed by the facility) to change the oil and perform other routine maintenance tasks.
3. Marina
Storing your boat in a slip is an excellent idea if you live in areas with calm weather all year round. You won't worry about removing the vessel from the water and transporting it to a storage facility.
Slip or wet storage costs midway between an outdoor and indoor boat storage solution. However, it's worth pointing out that large metropolitan regions charge higher than indoor storage rates of some counties and states.
You can also expect additional costs for the amenities in such establishments. For instance, some facilities offer fish-cleaning stations, dock boxes, clubhouse access, and other features.
4. Monthly Rates
So, how much should you prepare to store your boat? We researched the average monthly boat storage rates of 15 cities across the US. Here's what we found.
The average indoor watercraft storage cost is $12.67 per foot, while storing it outdoors only sets you back by $7.90 per foot. "Parking" vessels at the slip is slightly "cheaper" than indoor solutions at $12.57 per foot.
5. Annual Rates
The annual watercraft storage rates should be easy, knowing the monthly costs. However, it's worth noting that long-term rentals are often cheaper than short-term.
Nevertheless, storing vessels in well-protected indoor facilities can cost $152/foot. Hence, a 20-foot boat will have a storage bill worth $3,040 after a year. Meanwhile, the average annual per-foot outdoor storage fee for watercraft is $95. The same 20-foot boat will only cost $1,900.
As for storing boats in slips, the annual cost is $150.84/foot. A 20-foot watercraft requires an annual storage budget of $3,017.
Additional Costs and Considerations
Here are two more considerations that can influence watercraft storage prices.
Services – Some facilities offer winterization, video surveillance, shrink-wrapping, weatherproofing, and watercraft maintenance services that can add a few hundred dollars more to your bill. For example, watercraft winterization can cost an extra $140, while facility-based maintenance might charge the same rate.
Amenities – Watercraft storage companies try to outdo one another by offering amenities and exclusive features. For instance, some might give limited access to the clubhouse, swimming pool, and other niceties.
Affordable Boat Storage Options
Four dollars per foot of boat length might not seem prohibitive to some folks. However, families with lengthy watercraft can pay hundreds of dollars monthly.
So, do you have cheap boat storage options? Incredibly, there are.
Storage
Pros
Cons
Home (i.e., garage, driveway, barn, boat shed)
● Allows for easier boat maintenance

● Practical

● Can be tedious transporting the boat from the dock to the house, and vice versa

● Additional fuel, trailer, and launching costs

Boat park
● Easier boat access

● More economical than storage facilities

● Launching and recovering vessels can be tedious

● Requires a boat cradle

Swinging mooring
● Unrestricted boat access

● Cheaper than wet storage

● Access to magnificent sea views

● Getting to the boat from the shore can be cumbersome

● Mooring components require periodic maintenance

● Increased anti-fouling requirements
Tips for Choosing the Right Boat Storage
Be diligent in researching boat storage providers. Analyze the rates, including amenities and services, with the package price.
Study cheaper options (i.e., home boat storage, swinging mooring, and boat parks or boat yards) and check cost-effectiveness.
Assess boat storage fee inclusions and see if you can tick off amenities, features, or services you don't need.
Opt for self-storage solutions instead of full-service. This action can save you several tens of dollars.
FAQs
Can I store my boat at home?
Yes, storing boats at home is one of the most cost-effective solutions. You can store watercraft in your garage, driveway, or backyard. Alternatively, a custom-built boat shed is perfect.
How can I find affordable boat storage near me?
The most convenient way to find affordable boat storage near you is to search online. Type "cheap boat storage near me" in the search box, hit ENTER, and analyze the results.
How often should I store my boat?
You might want to store your boat when not using it for several weeks. Most folks keep their watercraft in the off-peak season (i.e., winter).
Conclusion
How much does boat storage cost? Unfortunately, we couldn't find a definitive, generic answer. Location, storage type, vessel length (or size), seasonal variations, amenities, and services influence the cost of safeguarding vessels.
Nevertheless, dry boat storage is the most practical solution ($4 to $10 per foot monthly). And although it's not the safest and most secure method, you can observe several tactics to protect your investment.
The best option is indoor storage, especially in climate-controlled and well-secured facilities. It might be expensive ($8 to $18 per foot/month), but you'll get the best protection for your boat.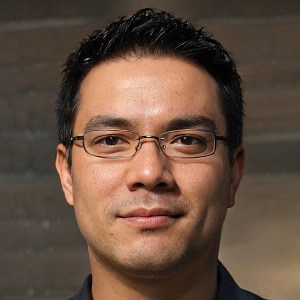 Ten years of enjoying countless trips on boats never made me love them any less! So I am here to put all those experiences into good use for other boaters who want to have a safe and fun trip with their friends and families.