Whether you are a first-timer or a veteran boat rider, bowrider boats are easily the most preferred out there. But exactly what is a bowrider boat? It is a boat with an open or spacious layout that includes open front seating. It is called as such, given the V-shaped hull style or the bow of a boat, by definition.
You may have heard the boat get called "runabout" as well. However, the difference between a bowrider vs runabout is that the former is simply a type of runabout with additional forward seating.
Bowrider Boat: Definition
It is not to be confused with bow riding, which, by definition, refers to passengers sitting on the boat's bow with their legs dangling on the front. This practice is quite dangerous, even for a flexible boat like a boat runner.
Instead, a bowrider boat can be recognized by a pointed bow design in the boat's forward and offset helm, on which there is an extra area for seating.
A bowrider boat is a versatile type of boat. It is suitable for any kind of activity, including leisure cruising, fishing, dining out on the water, and some water sports that involve towing.
Types of Bowrider Boats
1. Entry models
This type of boat can be under 20 feet long, but some large bowriders or luxury types can have a mid-cabin, a berth, and a head compartment. These are good for those planning to host larger gatherings with family members or friends.
2. Small models
The smallest bowrider boats can go up to 16 feet in length. They can carry four to 10 passengers. Given the size, small boats are designed to run along small bodies of water, including lakes and coasts.
3. Large models
If you prefer bowriders for watersports, then opt for larger models that can go up to 35 feet in length. These can handle rough waters and activities like water skiing. These models carry additional features such as wakeboard towers and convertible seating.
4. Overnight cruising
Some have cabins, while some have beds that are built-in or can be pulled from compartments. Boats for fishing and skiing have convertible seats. Some of them come with the appropriate gear and essentials.
Knowing the Parts and Features
A standard bowrider boat has chairs for the captain and passengers. It also has open seating within the V-shaped hull. This is typically U-shaped to give more space and to make way for a small table in the middle. This part is perfect for 'dining' in the boat, especially for treating passengers with snacks and drinks.
Some types are hybrid like bowriders with cabins. Given the size and additional features, the boat has to match its purpose.
In terms of motor performance, it varies on the engine of the boat. Here is a quick overview of each:
1. Outboard
A bowrider's outboard engine is attached to the outside. It can be easily cleaned and maintained as you can tilt it downwards and let it pass through the waters.
However, compared to the inboard engine, it is less powerful. Therefore, some boat owners prefer to attach more outboard motors to their boats. This gives an additional 'boost' to the boat runner's performance.
2. Inboard
As the name suggests, the engine is found under the deck. The choice between the two types (D-Drive and V-Drive) comes down to what you will use the boat for (e.g. D-Drive for skiing and V-Drive for wakeboarding).
3. Sterndrive
It is a combination of inboard and outboard engines. Before, this has been the standard engine. However, compared to outboards, these are heavier and less fuel-efficient. But if your boat activity requires cutting through rough waves, the heavy weight of sterndrive engines can power you through much better.
Perks of Using a Bowrider Boat
You may be wondering if bow runner boats are worth it. After all, a boat is an investment. Here are some of the advantages:
Versatile – Bowrider boat manufacturers designed types that are suitable for many different activities. From light or day cruising and fishing to jet skiing and wakeboarding, the boat is perfect for families and friends looking for a good time.
Motor options – The boat has engine options (inboard, outboard, sterndrive, and even jet-powered motors). It all depends on your preferred activity and if you have the extra budget for maintenance.
Disadvantages of Using a Bowrider Boat
While there are benefits to investing in bowrider boats, take a look at some of its disadvantages:
Long trips – While the boat is versatile, its design and engine are not suitable for long trips, a couple of consecutive overnight ones, and extreme watersports. If you are planning to use it for over two hours, opt for the large models. However, remain cautious as their engines are likely not built for rough activities.
Entertainment options – There are some models with built-in entertainment (e.g. deck lights, speakers, and swivel seats), but the space for more remains limited. Don't expect a luxury yacht-level space and amenities with bowriders.
Purchasing a Bowrider Boat
You may be thinking "how much is a bowrider boat's price?" A new boat costs between $17,000 to $150,000.
It depends on the size and your purpose for buying a certain type of boat. If you are on a tight budget, used bowriders cost as low as $5,000.
The best brand of bowrider boat relies on your preference. You may have searched this up on Reddit, but people give varying answers. If you are talking about overall choice, Boston Whaler is a top pick. The brand's 320 Vantage is easily the most versatile with portside seating and a spacious open bow.
If you are looking for a premium choice, Bryant Boats is a good pick. The brand's Calandra 27 has a sleek overall look and luxurious amenities. It is spacious and easy to drive as it has a digital shift and throttle.
If searching for the fastest bowrider boat, consider the Regal 2700. It hit 60.1 mph at 4,800 rpm when tested with a sterndrive.
What is the Difference Between a Bowrider and a Deck Boat?
A standard bowrider has a narrow bow at its helm. It limits the seating space at the front, whereas a deck boat has a wide bow area, making it more spacious.
While deck boats provide space, they don't match the high-speed performance of a bowrider. After all, a bowrider's V-shaped hull and outboards can cut through powerful waves.
Conclusion
If you have been planning a little get-together and want something different, opt for day cruising. Suggest riding a bowrider boat, and if anyone asks you, "what is a bowrider boat?" you can easily pull up facts and explain why it is an overall worthy investment.
Have some fun trips with this convenient and versatile recreational boat!
Moreover, you can read these articles to know about other boats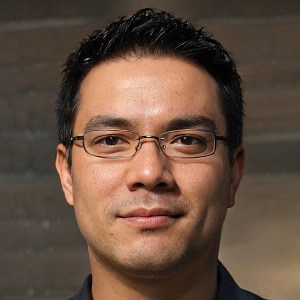 Ten years of enjoying countless trips on boats never made me love them any less! So I am here to put all those experiences into good use for other boaters who want to have a safe and fun trip with their friends and families.