It's great to have a floating tiki bar that you can hang out at any time you want. It doesn't have to be wishful thinking; you can have it for real if you have a pontoon and learn how to build a tiki pontoon boat from this article here.
We will guide you with the necessary materials and steps to create a sturdy and wonderful tiki bar pontoon boat. You'll also learn about requirements when putting this up on your own. You have to be aware of the necessary capacity and weight. The overall result should not only look good but also serve its purpose without creating mishaps.
Some Things to Consider
Know that when you build a tiki boat, you engage in a conversion project. In this case, you have to consider the weight distribution and framing structure. For instance, the Manitou pontoon passed the strength and reliability necessary for this project. The ideal height and weight must be based on the required guidelines by the US Coast Guard.
When working on how to meet the requirements, you can also check the sticker that the manufacturer put on your pontoon. You can find the indication of limitations on weight and capacity. Another thing you can do is contact your dealer to double-check.
If you exceed the limitation, you'll end up with an unstable tiki pontoon. Insurance for a houseboat is also applicable for the pontoon tiki bar so you can reach out to an agent to avail of one.
Getting Started With the Tiki Pontoon Boat Project
Just like any project, there are plans and preparations for a DIY pontoon tiki bar. You have to weigh things to get the result you desire. Think through these essentials so you won't miss anything.
Planning
Design
You can check different designs of tiki bars or houseboats before you figure out the building process. Note the important details and keep in mind that it's best to settle for an uncomplicated tiki boat design. Here are the things you have to think about for floating tiki bar plans:
If there is enough space to relax and enjoy
If you should have a aarty ambiance or a theme
If you should have lawn chairs, sheds, counters, surrounding bars, brackets,…
Drawing the design you like is helpful so you won't miss any essential parts. It allows you to modify or add things. You may also consider sections that can be handcrafted like a swim-board area and a place for a torch or grill.
Materials for construction
The floating tiki bar plans become tangible through the identification of the construction materials. Here are the materials that you may need:
Marine boards or plywood sheets
PVC
Some logs or timber
Bamboo (depends on the design)
Screws or nails (stainless or wooden)
Concrete, marble, or rubber elements for walls, floorings, poles, and foundation
Pints of glued wood
Acrylic paints
Decorative and some materials
Nothing stops you from customizing decorations, themes, and framing. Custom pontoon boat ideas should be included in your plans. There are a lot of them online.
Additional materials are cladding, straw palings for fences, and hangers or rope railings. You can place a bar top, counter, patio, hut, or shed on your pontoon boat bar as well.
You can get the materials from in-home supply depots, garden centers, and marine stores. But you can also recycle some.
Also, don't forget the tools you'll need like measuring tape, cutting saw, chisel, hammer, power drill, C-clamp, string, and pencils. Once you finalize the materials and tools you need, you can make a budget for the total cost.
Guide on Building a Tiki Pontoon Boat
Determining the one you like the most from many design ideas allows you to start collecting the necessary materials. Once you have them, you can do the measuring and cutting. You have to start with the layout consisting of braces, frames, and platforms. Make sure the tiki fits your pontoon deck.
You must start building the tiki on an even surface. You may need to dig to make way for stability and proportion. Additionally, balance the deck and floor base. In some instances, you have to fill both sides of the pontoon with gravel.
The next thing you have to work on is the base platform of the tiki on your boat. You may use logs, timbers, or bamboo, depending on your chosen design. Secure all the parts with screws. Gaps are fine for expansion and aeration.
In this step, you have to reserve space for poles to accommodate other parts, such as walling, framing, awning, swim boards, and other platforms. Don't forget that tensioning is essential to set up the poles properly. Check the deck boards; they must be on the right level so drainage is not constrained.
It's time to form the tiki hut by connecting the rails and frames. This task involves bolts, brackets or braces, and posts. You have to ensure they're fastened properly.
The shed height should be able to welcome everyone, even those with towering frames. Regarding this concern, you may only need to take into account the height of the people who will get into the tiki bar.
Walls, rails, and posts must be connected well so no pressure will be weighed on the tiki bar. Adding support hangers helps to stabilize the base platform.
You're free to customize your tiki bar and put up a dishwasher, small fridge, cooktop, sink, and any exterior that goes well with the design. When adding one or some of these, have good judgment about whether it will interfere with the ambiance you want to establish.
If the capacity of your pontoon allows, you can add another deck to your tiki bar. Upgrades like a hot tub and bathroom are also possible. It's like having a houseboat with a tiki bar..
Apart from making sure everyone is safe to be on board the tiki pontoon boat, it won't hurt to add decoration. Although you use PVC pipes, you still have the chance to make the interior and exterior natural looking. Painting some areas will deliver the vibe you prefer. Leaves and palms would be great additions.
The Final Part
Upon learning the necessary materials and steps of how to build a tiki pontoon boat, you realize that it needs time, resources, patience, and dedication. Once you can keep up with the requirements, you'll be amaze yourself. It's like you've become one of the expert tiki boat builders. The best part about this project is you can create the vibe you like to have a good time on your pontoon.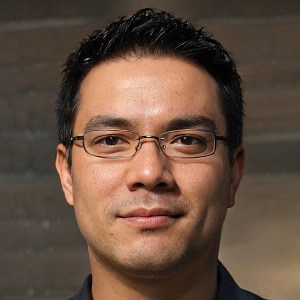 Ten years of enjoying countless trips on boats never made me love them any less! So I am here to put all those experiences into good use for other boaters who want to have a safe and fun trip with their friends and families.