Owning a kayak requires attention and care. It's an investment that you spent money on and you can't just lose it. How to lock up a kayak outside? Knowing the answers to this question is one way of taking care of your kayak. You have to search for locks for kayak racks and find the right one to secure your kayak even though it's not beside you.
A cable lock is the most reliable for kayak owners. It's inserted through scupper holes or made as a loop around a kayak. You can lock your kayak through a number combination or simply a key. Read the rest of the article to know every important detail on locking up a kayak.
Guide to Choosing a Kayak Lock
To ensure your kayak is safe when locking the kayak rack, you have to get a reliable lock. How would you know since there are a lot of products in the market? Here's a guide for you to pick the one that's worth your money.
1. Materials
The materials will be the basis of whether the kayak lock is flimsy or not. Of course, you'd like a tough one that can withstand the weight. Examples of this are Seattle Sports Cradle Cable Lock and Lasso Lock as they have a long-lasting vinyl coating. They're also made flexible.
2. The complexity of the lock
Thieves will love the not-so-complex lock as they can easily free the kayak. For this concern, I recommend Lasso Kong Cable Kayak Lock as it has a key and combination lock. This lock is designed for both sit-inside and sit-on-top craft. If it's possible, you can create knots and loops to confuse the thief.
3. Cable's length
Unless you have a DIY kayak lock, you have to look for sufficient cable length. It's wise to pick something like Kanulock Lockable Stainless Steel Tie Down Straps. This item is not only an ideal lock kayak to roof rack, but it has enough length to accommodate various kayak sizes.
Different Ways of Locking Kayak Outside
1. Kinds of kayak
Taking your kayak with you to go camping gives you a more fun experience. But you have to secure it. Some chose folding or inflatable kayaks since you can just fold and store them inside a tent. There's nothing wrong with getting the hard-shell type, as storage is a breeze and you only need to get the right items.
You can use the right kayak cable lock to fasten your kayak on a tree, dock, and other permanent structure. It's also practiced to lock kayaks in truck beds and car racks. Two different hard-shell kayaks require various ways of securing.
Sit-on-top kayak – To lock up this kayak, you have to utilize a drive well or built-in scupper holes. You'll only need to insert the cable lock into the holes.
Sit-inside kayak – Although it's challenging to secure this kind of kayak, you can ease it out by installing a drain hole. Hence, the method presented here can also be applied to a sit-on-top kayak. Furthermore, this drain hole allows locking two kayaks at a time. If you think of it, it will be bothersome for a thief to carry two kayaks. Thus, you can do this technique for prevention.
In securing this kayak, you can also make use of its handles. However, it depends on the existing handle whether it allows the insertion of a cable lock or not. Another way to lock this kayak is through a loop-style cable. It's done by making each loop on the bow and stern. Then, you must connect the loops that you've made through a cable lock. These procedures create a snug fit so a thief can' just loosen the loops.
Installing metal loops and cleats can also help you lock a sit-inside kayak. You can do it with a smaller cable lock. When there are rails on your kayak, you can add a kayak security bar or metal eyelet to accommodate a cable lock. Be creative and you can lock up a kayak in various ways!
2. Locking a kayak on the road
When you're on the road with your kayak, you can either secure it on a trailer, roof rack, or truck bed. You have to pull over for gas, food, or other necessary so securing kayaks is a must. It must not be ignored, especially if you engage in multiple-day trips. These are the things that kayak owners usually do.
Locking a kayak on a roof rack
When locking a kayak on a roof rack, it's recommended to use straps. These locking strops can put your kayak in place when attaching them to a J-rack or other kinds of a rack. They are the same with cam-style straps but only with a locking mechanism with a small key. Nevertheless, you can still opt for a cable lock.
Lacking a kayak on a truck bed
The advantages of a truck bed are its anchor points which are located on the topsides and the bed's interior. You can place the cable through these points to secure your kayak.
https://www.youtube.com/watch?v=a-ggS8shJ3k
Ways to Secure Your Kayak Aside From Locking it Up
Despite your effort to lock your kayak well, those who have bad intentions will make a way to steal it. The good news is that you can make other ways to not lose your kayak for good. Here are some tips.
1. Homeowner's policy and kayak insurance
Insurance is your backup when unexpected mishaps take place. Some homeowner's policies include your kayak and its accessories to their coverage. Hence, don't be hasty in buying boat insurance and check your homeowner's policy first. So, you can avoid spending twice for the same purpose.
When checking your homeowner's policy, you have to be particular about its coverage. Some include a kayak in the insurance but in a certain price range and the one that is just outside your house. You have to understand the entire scope so if your kayak has a higher cost and you take it somewhere else, you have to get boat owner insurance for sure.
Even though you're obliged to get kayak insurance, you can benefit a lot from it. You'll have peace of mind that you won't just lose your investment when something goes wrong. Some boat insurance covers portable electronics like fish finders. But it doesn't mean you'll just ignore the safety of your kayak.
2. HIN or Hull Identification Number
Registration and labeling are not necessary for kayaks without motors. But regulations vary per state, so they may need to be registered depending on your local authority. You may pause for a short while and think about sorting out the identity of your kayak. Fortunately, those that are made from 1972 and onwards have HIN or Hull Identification Number.
HIN is your kayak's ID so it can be your basis for finding your kayak once it's lost. So, you have to take note of the number in case misfortunes happen. However, the thief would be so clever as to remove it. This also gives you an idea when buying a used kayak. You may be doubtful about the owner if the HIN is nowhere to be found.
3. Keep the kayak out of sight if you can
This phrase may not be applicable when you go to other places with your kayak. You may go to crowded places, leave your kayak to get your car, and stop for food or other essentials. It's impossible to keep your kayak from others in these situations. However, you can do it when storing your kayak outside your home.
The first thing that you need to learn is properly locking your kayak. You can do it by following the instructions above. A garage shed, or basement can help you achieve this goal. Covering your kayak with a tarp further conceals it from the eyes of those inclined to commit thievery.
Summary
There are many ways and tips on how to lock up a kayak outside. Apart from different kinds of kayaking, which are the sit-on-top and sit-inside, people participate in different activities. Some go camping in one place so they can choose a certain place to lock up their kayak. Others go on a trip for a couple of days and they lock their kayaks on a trailer, truck bed, or roof rack.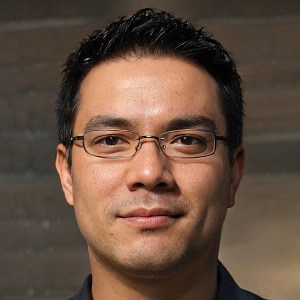 Ten years of enjoying countless trips on boats never made me love them any less! So I am here to put all those experiences into good use for other boaters who want to have a safe and fun trip with their friends and families.