If you've been pondering owning a tug boat for commercial or recreational purposes, and a question arises, "How much does a tug boat cost?" Tug boats, known for their robust engines and exceptional towing capabilities, come in a wide price range.
From as low as $10,000 to an astonishing $3 million and upward, the price of tug boats can vary significantly. In this article, we'll delve into the factors that influence tug boat prices, and let you in on the secrets to buying a tugboat (at least, as far as price is concerned).
Cost of New Tug Boats
To get the answer to, "How much is a tugboat?" involves considering several factors. For instance, tugboat state, type, size (tugboat length), brand, model, engine size, and technical specifications matter.
Let's start by exploring the cost of new tugboats.
Leading boat trading platforms feature brand-new tug boats with price tags ranging from $280,000 to $1.7 million. In most cases, the longer the tugboat, the higher its price.
Here are some examples to illustrate new tugboat price range and the features that contribute to their differences:
Tug Boat
Features/Specs
Price
2023 Mini Tug
Custom-built 11-foot 9-inch mini tug boats

Equipped with 15-HP engine and fiberglass composite construction

Ideal for up to three passengers

$9,600
2024 Ranger Tug R29 CB
29-foot, tug boat with a 320-HP Volvo D4 diesel-powered engine

Fiberglass-hulled with advanced bow (front) and stern (rear) thrusters

Offers exceptional convenience, excitement, and comfort.

$380,000 (factory base price);

$418,000 (dealer price)

2024 American Tug 365
36-foot express cruiser with a 365-HP Cummins QSB-380 6.7-liter diesel power plant

Blitz the waves at 17 knots or 19.5 MPH.

Features a Walker Air-Sep air filter, dual Racor fuel filters, and 6k Northern Lights Genset.

$595,000
2024 American Tug 485
48-foot head-turner, with an 8.3-liter Cummins QSC-600 diesel engine

Delivers 600 horsepower and a faster top speed than the 365 at 18 knots or 20.7 MPH.

Includes a 10-year hull warranty and a trustworthy Lynn Senour semi-displacement hull design.

$1.695 million
Our examples show how tugboat cost varies across size, features, brand, and engine power. For example, the 11-foot mini tug only costs about ten grand. And while its "short" form accounts for the low price tag, its 15-HP engine also contributes.
The price difference between the American Tug 365 and 485 couldn't be more glaring.
We cannot say the 485's 235-HP advantage over the 365 is substantial, given the former is only 1 knot faster than the 365. Size (36 vs. 48 feet) is a factor, although we're unsure if it justifies the $1.1 million difference.
Recreational tug boats could also vary in price for ocean tug boats, thanks to their differences in purpose.
Dealerships can also be a factor in tug boat prices. For example, Edwards Yacht Sales often price its brand-new tugboats higher than other dealers. Hence, we strongly advise aspiring tug boat owners to research tug boat dealers and pick one with the best price.
Cost of Used Tug Boats
While new tug boats can be expensive, the used market offers more affordable options. Although you can apply for a loan, the cost would still be more daunting than a second-hand tugboat.
Most used or second-hand tug boats are affordable, with a few exceptions. You might be lucky to snag a unit from several commercial tug boats for less than $400,000.
Used tugboat prices vary depending on the vessel's overall condition, age, brand reputation, current market value, engine hours (or mileage), noteworthy features, and history (if any).
So, let's look at a few examples of used tugboat prices:
Tug Boat
Specs
Price
1981 Nordic 26
26-foot, fiberglass-hulled tug boat with a 50-HP Perkins 4.108 diesel engine

Equipped with a Borg Warner drivetrain and over 2,300 engine hours

Includes a Racor 500 water/fuel separator, Morse engine controls, and Mermaid 12,000-BTU reverse-cycle AC.

$53,800
1985 Lord Nelson Victory Tug 37
A rare find (limited production boat)

37-foot fiberglass-hulled tug boat

Has a cruising speed of 7 knots or 8 MPH and draws inspiration from mid-20th-century Moran Tugs of NYC

$138,000
2002 American Tug 34
34-foot tug boat with a fiberglass hull with a 370-HP Cummins 6BTA5.9 diesel engine

Top speed of 17 knots or 19.5 MPH

Offers excellent accommodation, elegant interior, and topnotch electronic/navigation systems.

$280,000
2016 Ranger Tug R-23
23-foot Downeast-class fiberglass-hulled tug boat

Powered by a 200-HP Yamaha diesel powertrain,

A cruising speed of 20.86-knot (23.9 MPH), and 223-hour engine runtime.

Its forward cabin is spacious, and the accommodation is ample.

$105,000
These examples demonstrate how used tug boats vary in price based on factors like age, engine power, size, and model year.
For example, the R-23's 223-hour engine runtime beats the Nordic 26's 2,300 engine hours. Although the latter is slightly longer by three feet, the R-23's usage and later model version make it pricier.
Size also matters. You can expect small tug boats to cost less than larger versions, provided everything else is equal.
Engine output and number are also crucial. For example, a 370-HP power unit will be pricier than a 50-HP version. Having two motors on the tugboat providing propulsion will also jack up the tugboat's price. A single-engine tug boat will be more affordable.
The year model is also a factor. Twentieth-century tug boats are more affordable than 21st-century offerings, provided they have identical specifications and features.
The tugboat's material construction is another parameter worth considering. Although most boats have fiberglass hulls, they vary in the volume of this material. As a rule, fiberglass isn't as expensive as steel. Hence, a steel-hulled tugboat will be pricier than a fiberglass version.
Conclusion
How much does a tug boat cost? Everything depends on the size, engine, model year, brand, features, materials, and other factors.
With careful research and consideration, you can find a tugboat that suits your needs and budget. You could get a worthy sea-going vessel for less than $400,000. If money isn't an issue, you could get a luxurious multi-million-dollar tugboat, but keep in mind that patience and attention to detail will help you make an informed decision.
You might want to study the vessel's technical details and history. After all, this watercraft will be your source of joy and pride for many years to come.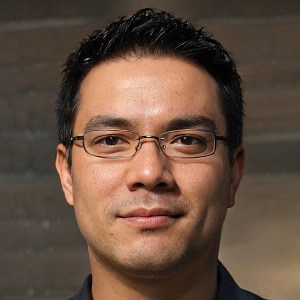 Ten years of enjoying countless trips on boats never made me love them any less! So I am here to put all those experiences into good use for other boaters who want to have a safe and fun trip with their friends and families.