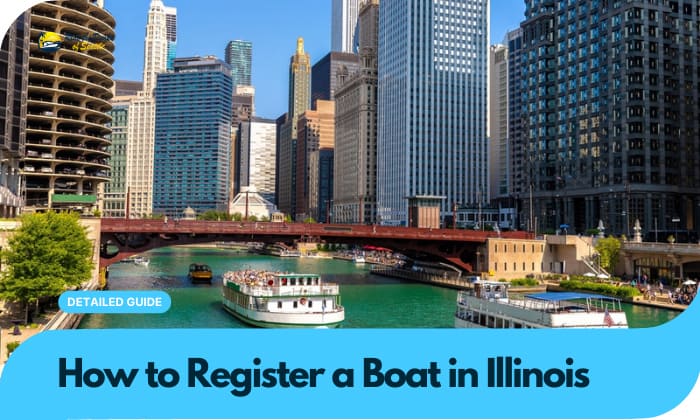 With more than a thousand miles of navigable waterways, it is unsurprising that aspiring boat owners want to know how to register a boat in Illinois.
Boat titles are necessary documents to prove ownership, and you only need to purchase a vessel title once—when purchasing a pre-owned vessel, the title will transfer to the purchaser. Meanwhile, boat registration is valid for three years.
Registering a boat in Illinois is straightforward. The requirements vary depending on whether your watercraft is pre-owned or brand new and purchased from a private seller or an authorized dealer/retailer.
This article shows you how to register your boat in Illinois.
Steps to Register a Boat in Illinois
What to prepare
Duly accomplished boat registration form
Valid Certificate of Title
Bill of sale if you bought the boat from a private entity
Payment of fees
Step 1. Download and accomplish the Illinois Department of Natural Resources (IDNR) Watercraft Application Form.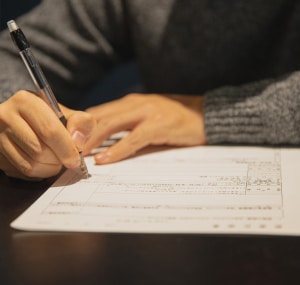 Download and print the IDNR Watercraft Application Form (Form IL 422–0321).
The watercraft registration form requires you to choose the kind of boat registration you need: "New," "Transfer Renewal" (for those requiring a boat title transfer form), and "Renewal."
Fill in the following information, as applicable.
Illinois Registration Number (type or write NONE if this is your first time)
Other State Registration Number (if you bought the boat outside Illinois)
Current Registration Expiry (if renewing the registration)
Boat Information (i.e., manufacturer, model, year model, hull identification number, horsepower, purchase date, hull material, use, and watercraft type)
Boat Owner's complete details (i.e., complete name, Social Security Number, and complete address)
Boat Seller information (i.e., complete name and address)
When filling out the form by hand, make sure that your handwriting is legible and there are no spelling mistakes.
If you have issues downloading and printing the PDF file, contact the IDNR boat registration phone number at (800) 382-1696 or (217) 557-0180 and request a copy. You should be able to receive it within 3 weeks, with the average waiting time being about 7 to 14 business days.
Step 2. Complete the supporting documents and other requirements.
If you bought the vessel from a duly-recognized retailer or dealer, you should have no issues completing the documentary requirements for your boat registration and title application. They will handle the application's Original Manufacturer's State of Origin.
Please prepare the following.
Proof of purchase – The retailer or dealer will handle the Manufacturer's Statement of Origin. For pre-owned vessels, you must secure the previous boat owner's Certificate of Title and Certificate of Number (registration).
Tax forms – Illinois requires tax returns for boats purchased out-of-state, brand-new Class 1 to 4 vessels bought in Illinois, and pre-owned watercraft with a non-Illinois registration.

Tax Form ST-556 = Illinois boat dealer
Tax Form RUT-25 = Illinois boat retailer, out-of-state-bought pre-owned vessels, new watercraft purchased outside Illinois

Purchase Agreement or Bill of Sale – for vessels purchased in and outside Illinois (from a retailer or private seller)
Registration fee
Step 3. Send the completed application form and all requirements to IDNR by mail.
Some online resources say you can register a boat online in Illinois. Unfortunately, IDNR only accepts NEW applications for vessel registration by mail. They also do not accept in-person applications.
However, renewing your Illinois vessel registration is more convenient because you can do so online by going to https://exploremoreil.com or by calling (866) 716-6550.
So, gather all completed forms (i.e., boat registration application and tax forms) and attach the supporting documents. Next, mail these requirements to:
Watercraft
Department of Natural Resources
P.O. Box 19226
Springfield, IL 62794
Please note that IDNR gives you 15 days after the watercraft purchase to apply for a Certificate of Number (registration). Application processing can take three months.
Do not worry. You can use your watercraft for 60 days, pending your boat registration application. Please bring a copy of the application form whenever you go boating, just in case.
You can also inquire about your DNR boat registration status if it has been more than five weeks after your application.
Types of Boat Title and Registration Fees
Chapter 625, Article III, Section 3-2 of the Illinois State Statutes describes the boat titling and registration cost for all watercraft using the state's navigable waterways.
The state also observes five boat classifications, as follows.
Class A – Non-motorized canoes, paddle boats, and kayaks
Class 1 – Boats less than 16 feet long and have motors or engines for propulsion (if you have a motorized canoe, you can classify it under this type)
Class 2 – Vessels at least 16 feet long but shorter than 26 feet
Class 3 – Watercraft longer than 26 feet but shorter than 40 feet
Class 4 – Boats at least 40 feet long
The following table summarizes the fees you must prepare when registering and renewing your boat in Illinois. Class A boats don't require registration, so the table below won't include it.
Boat Class
Boat Length
New Boat Title and Registration
(Or Transfer Renewal)
Registration Renewal
US Coast Guard New Registration, Renewal, or Transfer
Class 1
<16 feet
$28
$18
N/A
Class 2
16 feet to <26 feet
$60
$50
$50
Class 3
26 feet to <40 feet
$160
$150
$150
Class 4
40 feet and longer
$210
$200
$200
Other fees you can incur for various transactions include the following.
| | |
| --- | --- |
| Item | Fee |
| Title search | $7 |
| Duplicate/corrected title | $10 |
| Duplicate/corrected registration | $10 |
| Replacement/duplicate decals | $10 |
Hence, if you want to transfer a boat title, you can expect the boat title transfer fee to cost you $17.
What About Renewal and Replacement
The Illinois boat registration is valid for three years and expires every third September 30th. Hence, you must renew boat registration on or before September 30th of the third year of your boat registration.
As pointed out above, you can renew the vessel registration online at ExploreMoreIL or contact them by phone at (866) 716-6550. Note that for online renewal, you'll have to register an account.
As for the cost for the replacement of the Certificate of Title, Certificate of Number (registration), and/or expiration decals, you can check out the fees in the table. However, please know that these rates are subject to change.
Frequently Asked Questions
How to register a boat in Illinois without title?
Registering a boat in Illinois without a title is possible only if you can secure a Bill of Sale from the vessel's previous owner indicating the Hull Identification Number, watercraft make, and model.
You can also secure and complete the boat registration application form from IDNR, pay the fees, and submit the documents to IDNR.
You can also ask a boat insurer for information and assistance registering your vessel in Illinois without a title.
Do you need a boat license in Illinois?
Yes, you need a boating license in Illinois to pilot a motor-powered watercraft. Illinois boating laws require everyone born after the 1st of January 1988 to take and complete a certified boating education course to operate a watercraft with at least ten horsepower on the state's waters.
Children between 10 and 17 years can also operate a boat but will require the supervision of an adult with a valid boating safety education certificate.
Do I need to register my boat trailer in Illinois?
Yes, Illinois requires all owners of boat trailers to register their towing machines in Illinois, including homemade boat trailers. Illinois Administrative Code 92, 1010.200 contains the requirements for boat trailer registration and titling.
You can register the trailer as recreational and expect to pay around $160 to $200 at your local Department of Motor Vehicles. The exact pricing will depend on how heavy your trailer is—keep in mind that peak boating seasons can also bump up the average fee.
How long is Illinois boat registration?
Completing the boat titling and registration process should not take long. Unfortunately, processing your registration can take several weeks to months, depending on the volume of applications.
For instance, some Illinois boat owners experience a nine-month waiting period after completing the boat registration requirements. On the other hand, you should receive your new boat registration card within three weeks of registration renewal.
Conclusion
How to register a boat in Illinois is as straightforward as 1-2-3. Gathering and completing the documentary requirements (i.e., proof of ownership, tax returns, vessel information, and seller details) can be taxing and confusing for some.
Renewing the boat registration is more convenient than the initial application. You can renew it with a simple phone call or using an online service. Although the fees are reasonable, the wait can be agonizingly long and frustrating.
At least, you can use your boat for 60 days while waiting for the title and registration.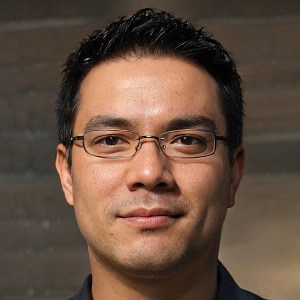 Ten years of enjoying countless trips on boats never made me love them any less! So I am here to put all those experiences into good use for other boaters who want to have a safe and fun trip with their friends and families.