Whether you're fond of DIY projects or a fan of pontoon boats, perhaps you've thought of creating this vessel yourself.
In today's article, we will break down the steps on how to build your own pontoon boat. Is it hard? It can be, but don't frown, because, in the end, the efforts will totally be worth it.
Step-by-step To Make Your Own Pontoon Boat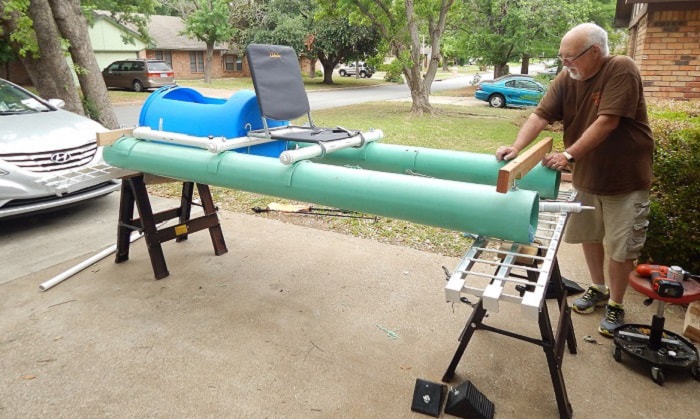 What to prepare
First thing first, you need to prepare materials. There are DIY kits that you can use to make a homemade boat, but if you want to build a cheap pontoon boat from scratch, here are a few things to prepare:
Air-tight containers (PVC water pipes, military drop tanks, etc.)
Plywood or pine wood (water-treated)
A deck (1×4 or 1×6)
2×4 pieces (8 feet long)
2×4 pieces (16 feet long)
Screws and bolts
A deck (use an 8×16 feet piece of wood for this)
Some perforated metal hanger straps
16-gauge galvanized steel straps
Note: You should have some experience in DIY projects on your part if you want to build your own pontoon boat kit; otherwise, a pre-designed pontoon kit is an excellent choice in terms of ease and cost.
As for the pontoon tubes, you can look for big PVC water pipes at a scrapyard or recycling center to save extra on the total cost.
If you're lucky, you'll find more than one free material needed for your boat, which isn't always the case with the pontoon kits (it comes with a definite number of materials).
Step 1: Plan Your Design
You won't have to think much about this factor if you're using a DIY pontoon boat kit as the layout comes pre-designed.
Meanwhile, DIY enthusiasts who build their boats from literal scratch should consider the size of it. In general, your boat should be 3 to 4 feet shorter than your trailer. Otherwise, you may have to buy a new automobile just to launch your boat.
In addition, big boats also tend to be heavier, so if you don't want to push and pull a lot of weight around, build a small vessel.
Step 2: Choose A Place To Build The Boat
If you can, it would be practical to find a waterfront lot or any garage near a body of water (a river, a lake, etc.) where you intend to ride the boat. Your backyard also seems like a good place for this DIY pontoon project, should you have a wide enough space.
Step 3: Put The Pipes Together
The pontoon frame can be made of either PVC water pipes or plywood. If you're using plywood, make sure it is water-treated or your wooden pontoon boat will fall apart quickly.
In today's article, we will show you how to make a PVC pipe homemade pontoon boat.
Lay the pipes on a flat surface and make sure there is no water around. Now, you would want to drain the pipe entirely so the inside is empty, then glue the ends with slip caps or no-hub bands.
A cheaper alternative for the caps is to make water-treated wooden plugs and put them in place with screws, should you have some experience with DIY work.
Theoretically, the boat would be 8 feet in width and 16 feet in length, which is spacious enough for 5-6 people.
You may find another pipe sizing if you want a vessel with different dimensions.
Step 4: Build The Plywood Frame
Use 8-feet long plywood pieces as support for your boat. You will lay them across the width of the deck, and attach them to 2×4 16-feet boards (which will serve as the length of the boat frame).
Screw 2×4 wood blocks to the space between the joists.
Step 5: Secure The Tubes To The Frame
You can use about 6-8 perforated metal hanger straps to secure the PVC tubes to the frame. Use as many straps as you want, so the tubes stay in place.
When doing this, be careful not to puncture the tubes, which will cause leakage and sinking.
To make sure the design stays 'square' during the building process, add a 16-gauge galvanized strap to each corner of the boat frame.
Step 6: Construct The Deck
As for the deck, you can opt for a deck that is half an inch thick or more depending on your preference. Use screws to secure the deck to the frame; again, try not to cause any damage to the tubes.
If you also want to install an outboard motor, leave a small space on the deck and at the back of the boat. If not, using oars and paddles would be enough to have fun!
Additionally, you can attach a small tent to the deck for more shade when camping under the heat.
Step 7: Load And Transport
If you live near water, you can use dollies to get your boat into the water's surface. Otherwise, you will have to use a trailer and a strong enough car to haul the boat to the nearest water site.
Step 8: Enjoy Your New Boat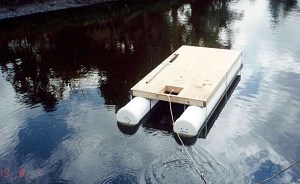 Time to launch your new boat and have fun! Plastic pontoon boats are a lot easier to make compared with aluminum or wooden ones. Following the steps mentioned, the process of making DIY small pontoon boats shouldn't be that much of a hassle.
FAQs
How is a pontoon built?
A pontoon boat can be built using a pre-designed kit or from scratch if you have enough experience and time to spare for a DIY project. Keep in mind that pontoon boat kit prices can cost up to five-digit figures or even more, which isn't a small amount of money.
With the detailed instructions given above, you should be able to build a pontoon boat of your own. Even though it might not be able to reach high speeds like the ones sold on the market, it's still the beauty of customization and dedication. Heck, you can even come up with your own creative pontoon boat ideas!
How hard is it to build a pontoon boat?
Building a DIY mini pontoon boat shouldn't be too hard; you just need to be careful, especially when you're attaching the tubes together with the frame and attaching the frame to the deck.
The tricky part is cutting the wood sheets and securing them using screws and bolts; you may not get the measurements right on the first try, but don't give up!
How long does it take to build a pontoon boat?
The time factor may vary depending on your boat size, but to give you an example, if you follow the instructions given in today's article, it would take up to 4-5 hours to get done by 2 people.
Aluminum pontoon boat plans, on the other hand, can take a lot longer than that, up to days, if not weeks to finish. You need to prepare more materials, and it requires a certain craftsmanship level to build stuff like that.
Conclusion
By now, you should know how to build your own pontoon boat! A DIY PVC pontoon boat can help cut the cost of buying a vessel.
It's not unusual for people to make their own homemade pontoon boats. Even though they might not be very aesthetic and aren't packed with watersports essentials, creating one makes for a fun weekend project, and you will definitely spend more time using it, considering the time and effort put into building the boat.
Thank you for reading!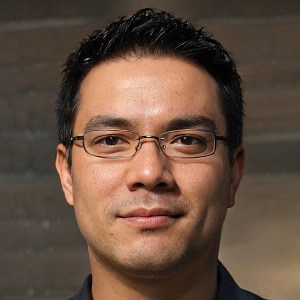 Ten years of enjoying countless trips on boats never made me love them any less! So I am here to put all those experiences into good use for other boaters who want to have a safe and fun trip with their friends and families.